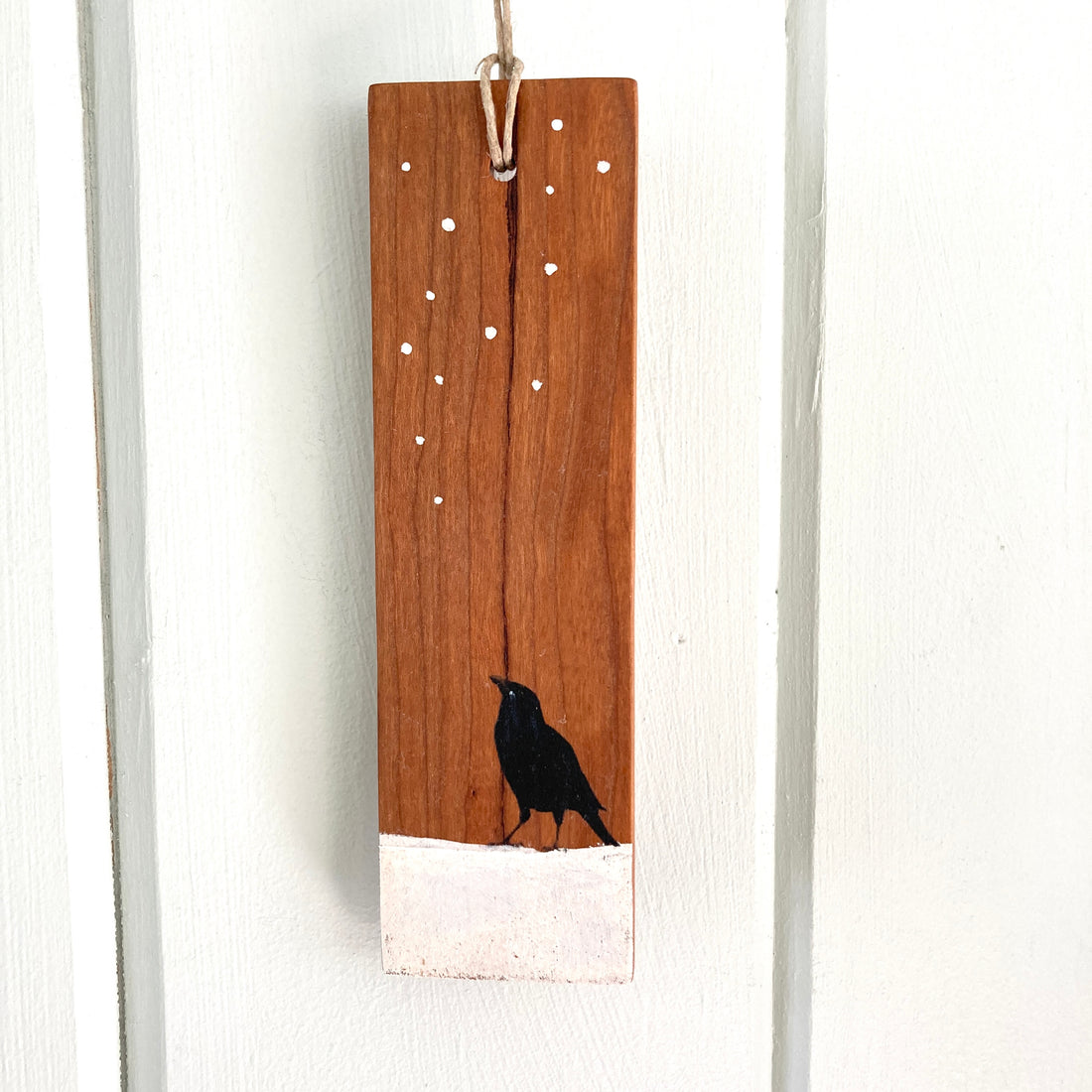 the first of the 2024 hanging ornaments. A Miranda moment to hang on your holiday tree (or simply to have her presence nearby throughout the rest of the year...

choose any combination of 3 ornaments & save $2 on each
description
size of ornament: 6" W x 1 3/4" W X 3/8"-ish D
wood species is reclaimed cherry
finished eco twine loop at top for hanging
protected with our signature lavender beeswax
each ornament is shaped & painted here in the studio by Kai & Fia
how we make these...
We have the deep joy of working with incredibly beautiful repurposed wood, sometimes from trees that are hundreds of years old... This means every piece is unique & carries along its own history. We purposely do not fill in the bug holes or hide the knots & scarring, which is why each piece is perfectly imperfect & unique.
The wood species will vary according to what we can source from local small businesses dedicated to repurposing razed buildings, trees that are diseased, or taken down due to storms.
These pieces come with a small card telling a bit about us & the piece, & is either wrapped or comes in an organic cotton bag.
All our reclaimed wood products are shaped, sanded & waxed here in our studio. Woodcuts are done freehand.
Unless stated otherwise, our painted pieces are our unique bird & brush process: 4-6 layers of paint, graphite & ink (including a secret hand written wish).