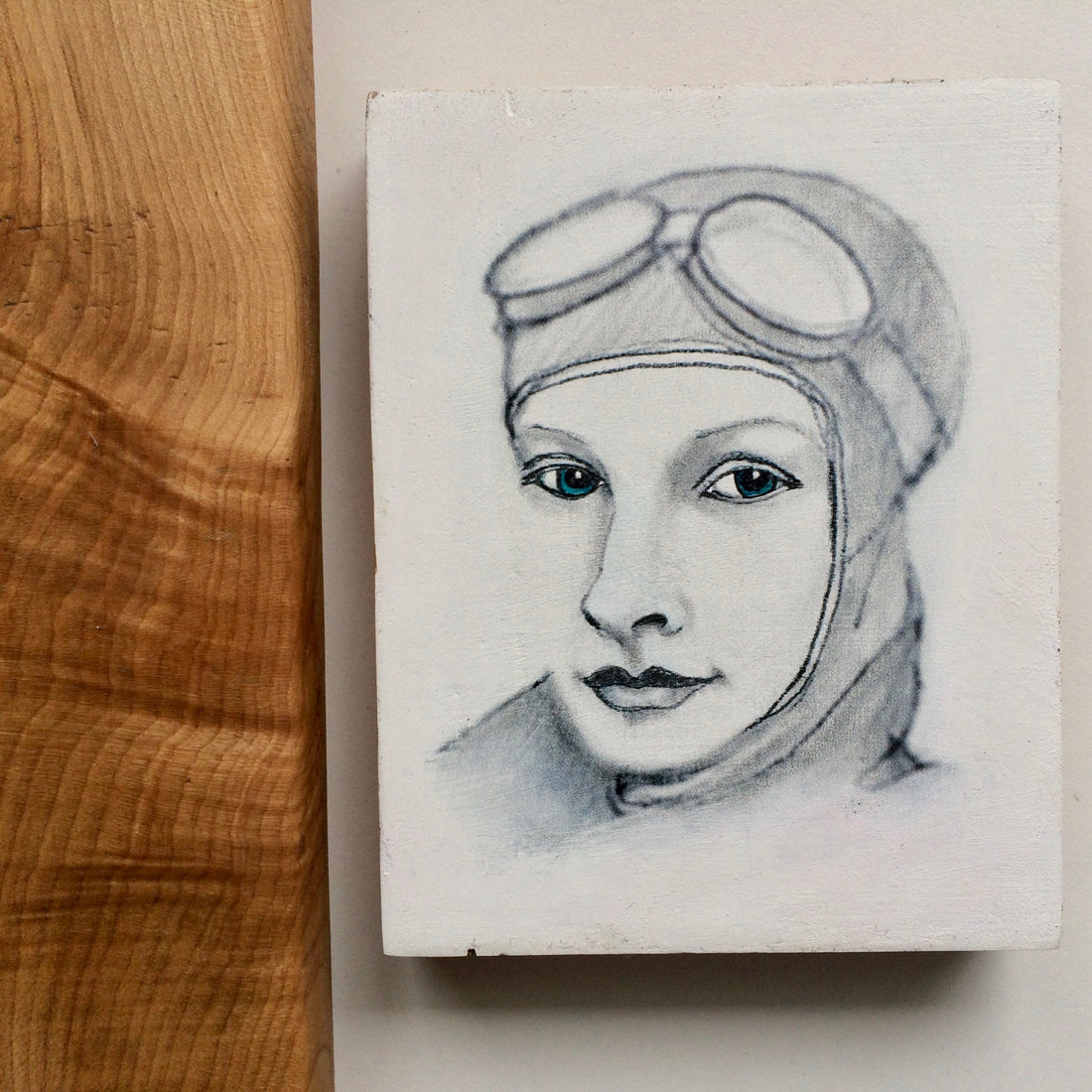 elemental women: aviator (air)
We've discontinued the elemental women at this size, and this one of few that we have left in the studio. 
Evoking the qualities in the element of Air, Aviator represents discovery, curiosity, communication, & intellect.
This piece is on reclaimed beech from a barn razed in North Carolina. It's dimensions are: 4" W x 5" H x 7/8" D. Hand finished by Kai with graphite & acrylic, this is a unique piece.
artist
art created by Kai Skye (pen name Brian Andreas). Read More
details
all the wood in our studio is reclaimed from a local company here in Bozeman that is dedicated to salvaging old buildings & recycling the wood for new projects.

Here in the studio, we sand, paint, & hand finish each piece with an earth-friendly beeswax.

natural grain on the sides and back exposed to show the raw wood