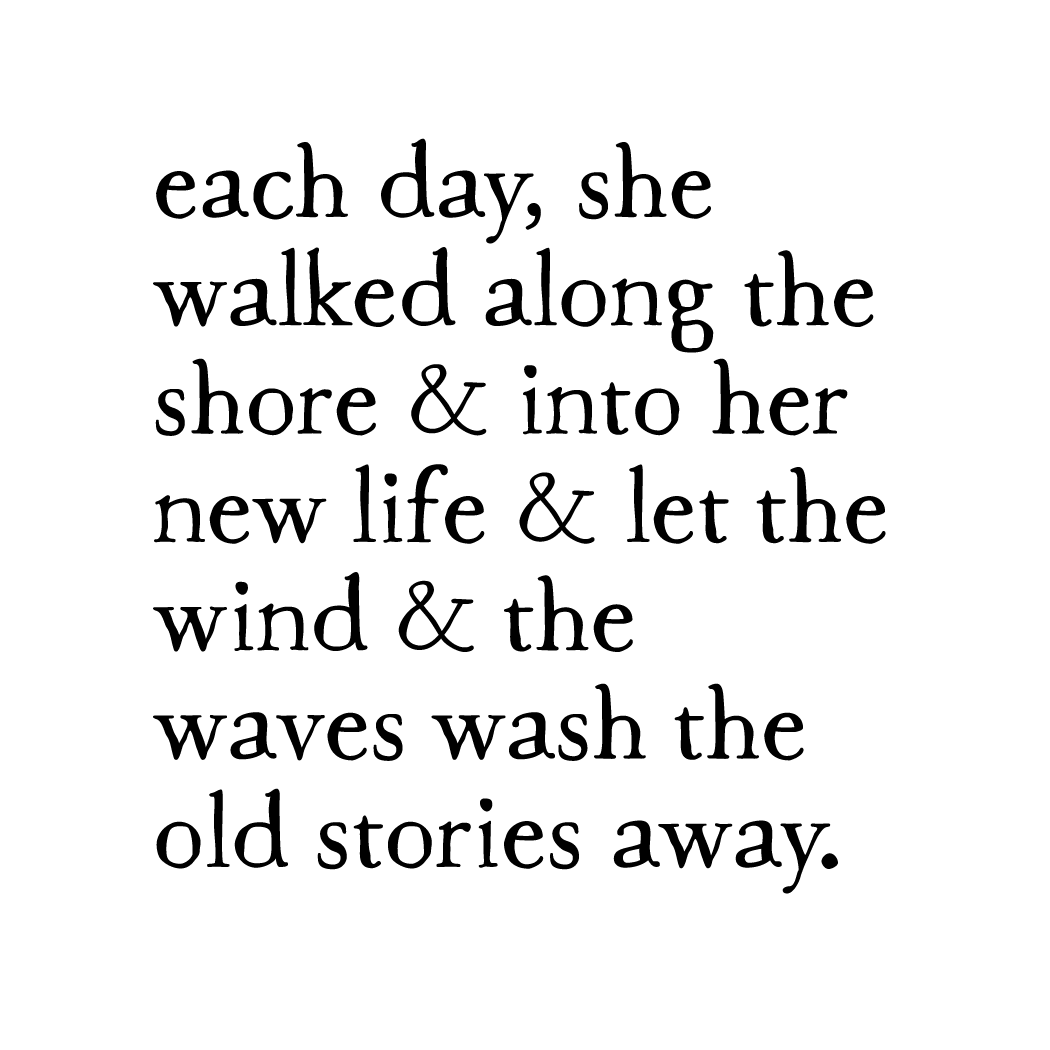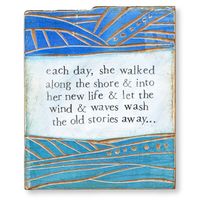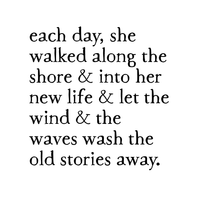 one of the new bird & brush woodcut blocks coming from the studio. a multimedia blend of hand-applied block printing ink over incised original woodcut lines, surrounding one of our signature bird & brush palimpsest texts...
each day, she walked along the shore & into her new life & let the wind & the waves wash the old stories away.
artblock shown here (as a general guide) is on sycamore: 5" x 6.5" x 7/8"
 each artblock ordered plants one tree
description
average size of artblock: 4.5" W x 5.5" H x 1" D
hardwood species will vary according to what we have on hand
packaged in an organic cotton bag with a small card

 

telling

 a brief

 history of the chosen wood & the bird & brush series
each block is shaped & painted here in the studio with our unique bird & brush process:  the final piece has at least eight layers of paint, ink, & graphite (including a secret handwritten wish...). after that, kai does a woodcut directly on the block 
artist
The art & text was created by Kai on 15 November 2022 
details
all the wood in our studio is reclaimed from companies dedicated to salvaging old buildings & recycling the wood for new projects

here in the studio, we sand, paint, & hand finish each piece with an earth-friendly beeswax.

artist chop on the back of the piece
natural grain on the sides and back exposed to show the raw wood
how we make these...
We have the deep joy of working with incredibly beautiful repurposed wood, sometimes from trees that are hundreds of years old... This means every piece is unique & carries along its own history. We purposely do not fill in the bug holes or hide the knots & scarring, which is why each piece is perfectly imperfect & unique.
The wood species will vary according to what we can source from local small businesses dedicated to repurposing razed buildings, trees that are diseased, or taken down due to storms.
These pieces come with a small card telling a bit about us & the piece, & is either wrapped or comes in an organic cotton bag.
All our reclaimed wood products are shaped, sanded & waxed here in our studio. Woodcuts are done freehand.
Unless stated otherwise, our painted pieces are our unique bird & brush process: 4-6 layers of paint, graphite & ink (including a secret hand written wish).