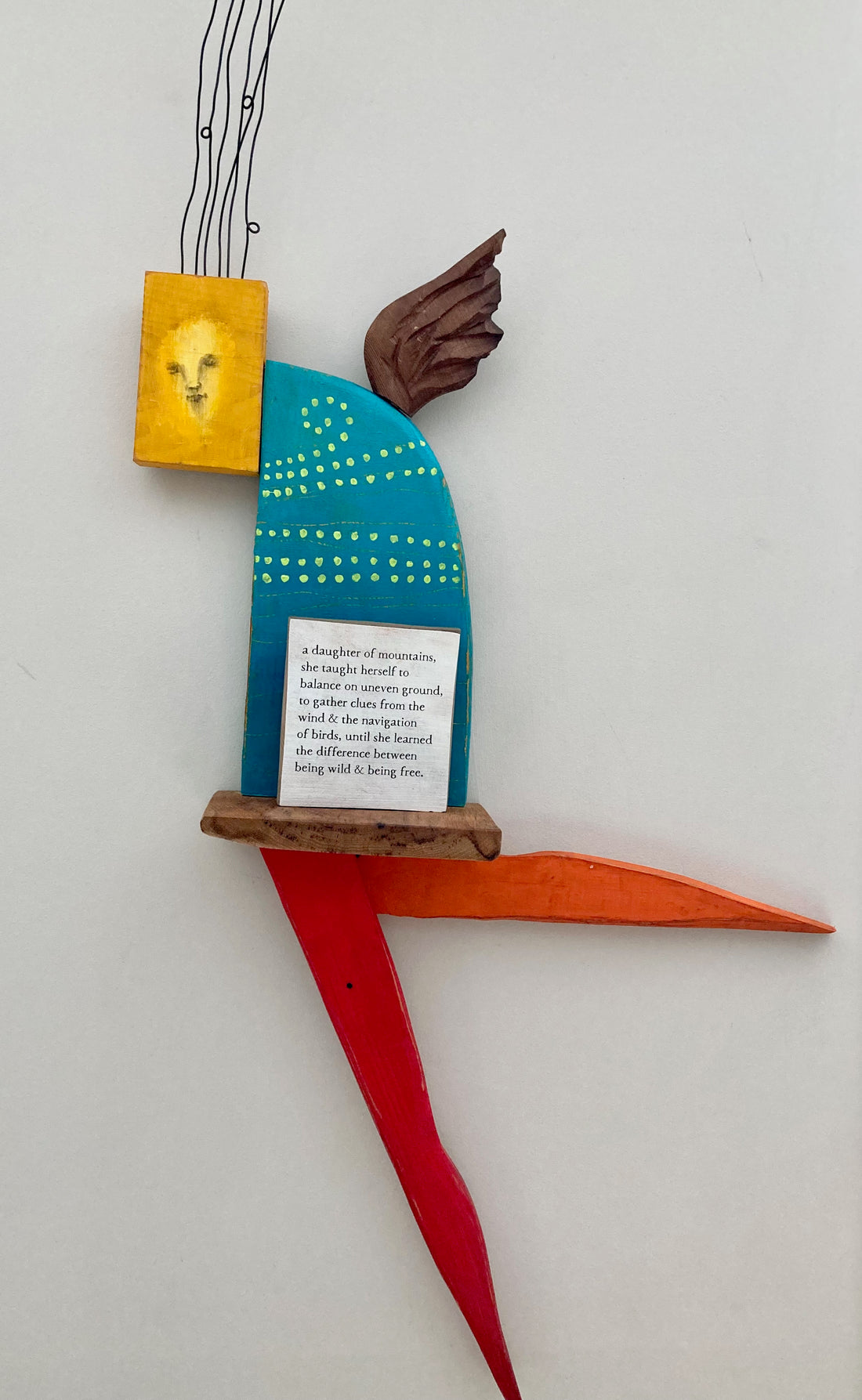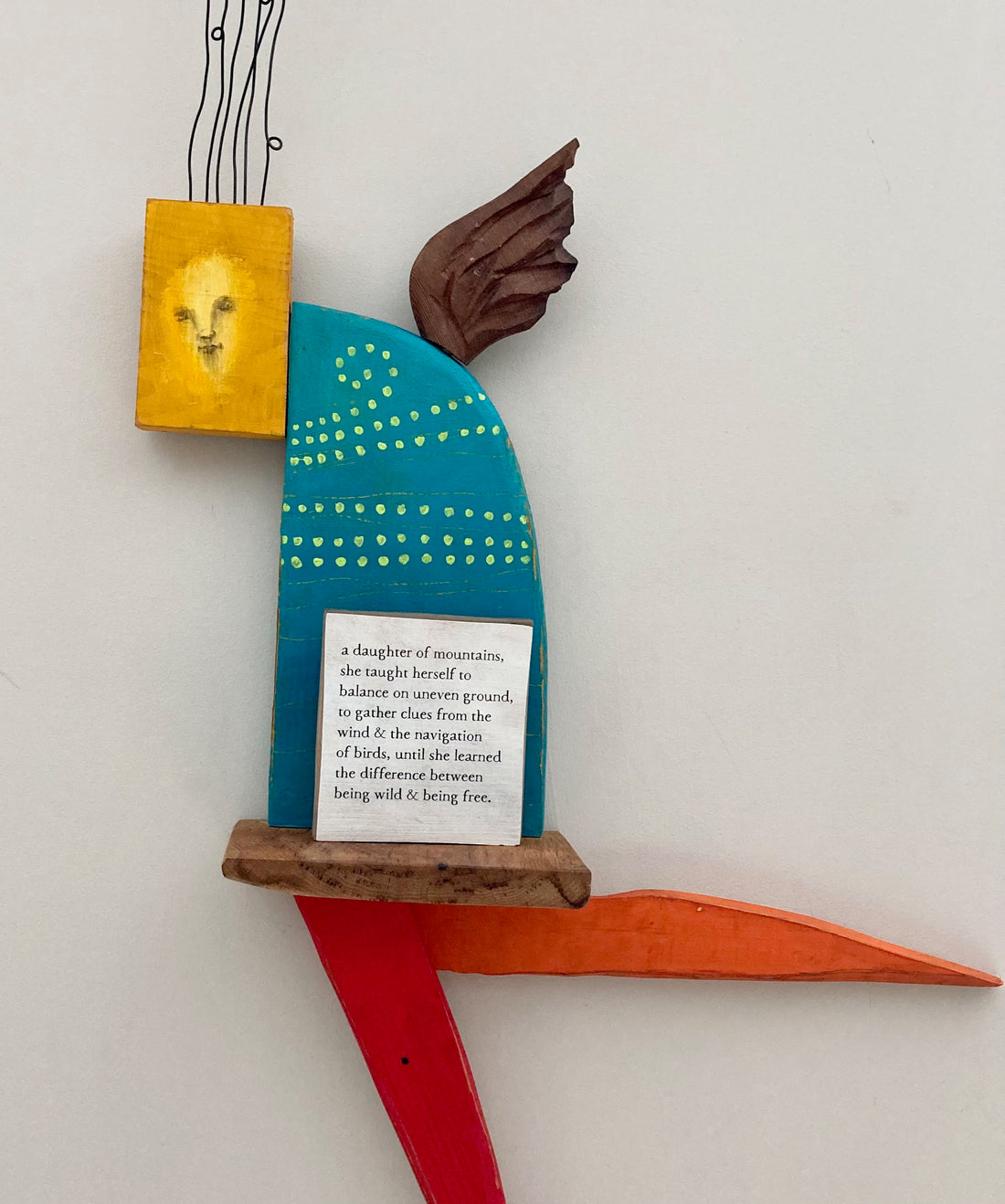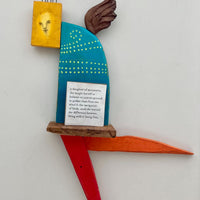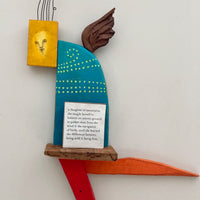 available at Titcomb's Bookshop in Sandwich, MA || story keeper sculpture: bookworm
Story Keeper Sculptures are a loving nod to Kai's earlier work that he created over 25 years ago. As his work has changed, so, too, have these flying, dancing beings. They now have a way to change your story as your life unfolds (since our storyblocks sit right on the built-in shelf...) 
The sculptures are handcrafted here in our studio, by Kai, from a mix of reclaimed wood species. The particular piece is named in honor of a local bookstore here in Sandwich for which it was designed - Titcomb's bookshop.
This piece pictured is constructed of fir from a 1920s granary in Idaho, old-growth redwood from a water flume in Montana, .
You can choose 'daughter of mountains' - the story shown with this sculpture - or another story from this collection of contemporary storyblocks 
 each story keeper ordered plants one tree
description
dimensions average: 24" W (not incl. wire hair) x 17.5" H
cut, sanded, & painted here in our studio
studio wood brand on the back of the sculpture + Kai's signature, so you know you're getting a piece directly from the artist
UPS home delivery shipping included to any address within the United States (sorry, we cannot ship to PO Boxes)
artist
this piece was designed & built by Kai in February 2022.