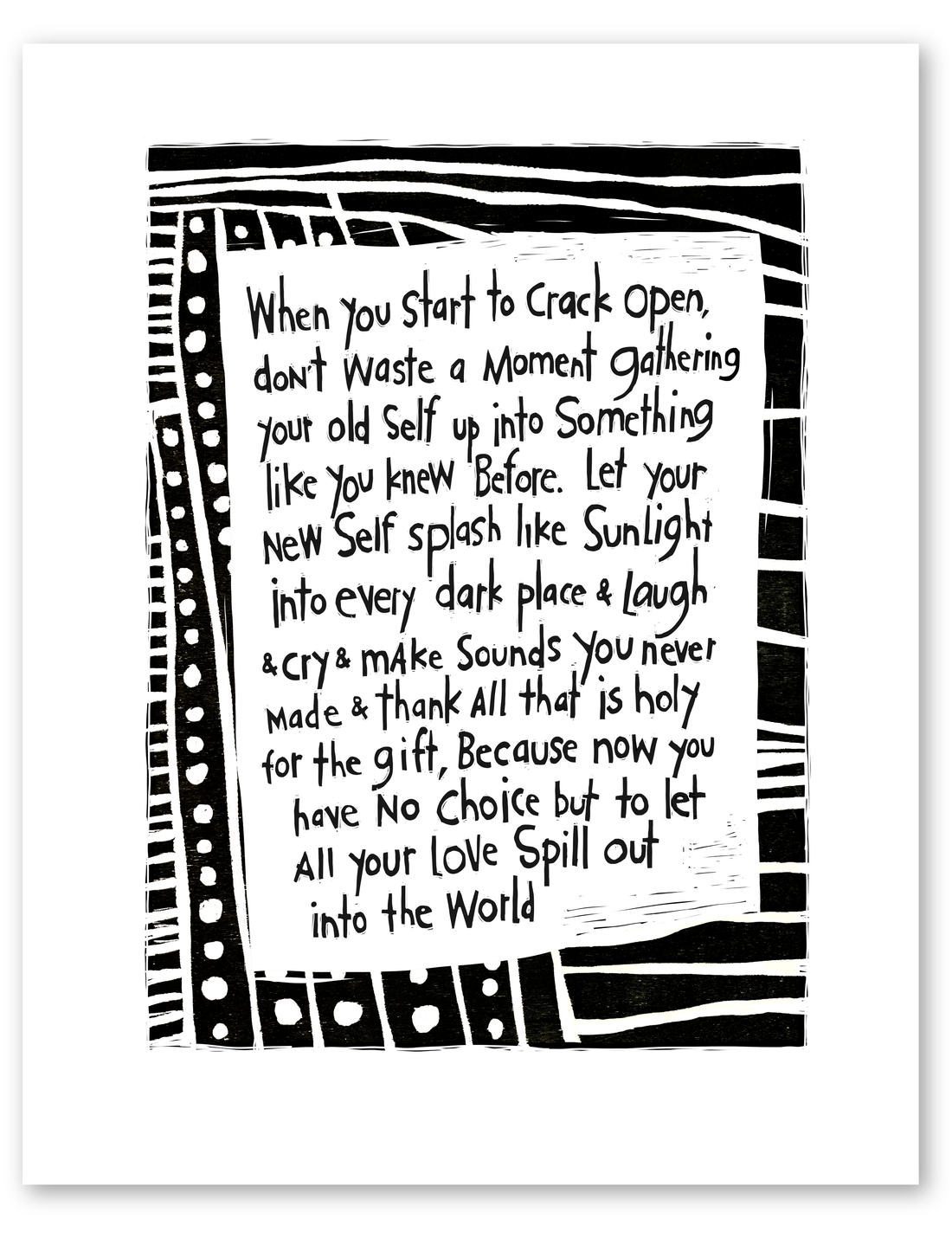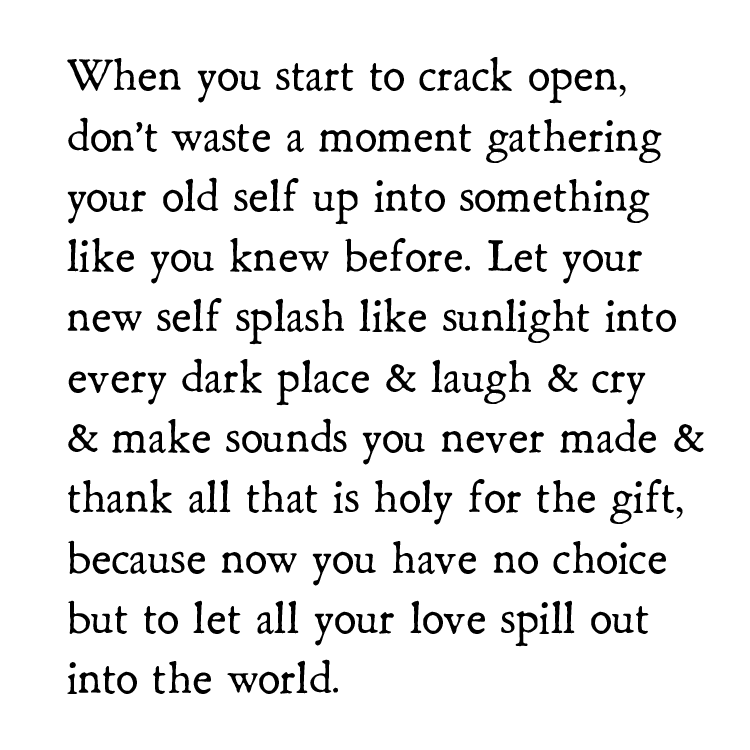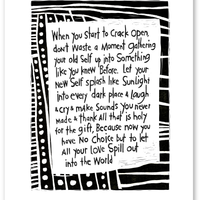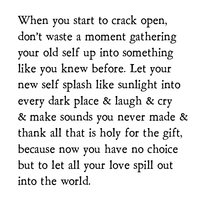 woodcut: gift of you art print
When you start to crack open, don't waste a moment gathering your old self up into something like you knew before. Let your new self splash like sunlight into every dark place & laugh & cry & make sounds you never made & thank all that is holy for the gift, because now you have no choice but to let all your love spill out into the world.
art by Kai Skye created on October 2, 2022 - he created the background from a woodcut on birch ply, the lettering is linocut
more about this art print...
Because Flying Edna is the artistic home of the artist, Brian Andreas - who now goes by Kai - he's able to proof & sign each of these with his new signature.
Our art prints are reproductions of Kai's original drawings & watercolors from his notebooks. Kai's bio
This piece is printed on 315 gsm European etching paper, an archival, museum-grade paper. Which means 100% cotton fiber, acid-free, lignin-free, and optical brightener (OBA) free.
It includes a pH neutral backing board made from 100% recycled material & comes protected in a plant-based compostable bag to keep it safe in shipping
Compatible with 8x10 & 11x14 frames.