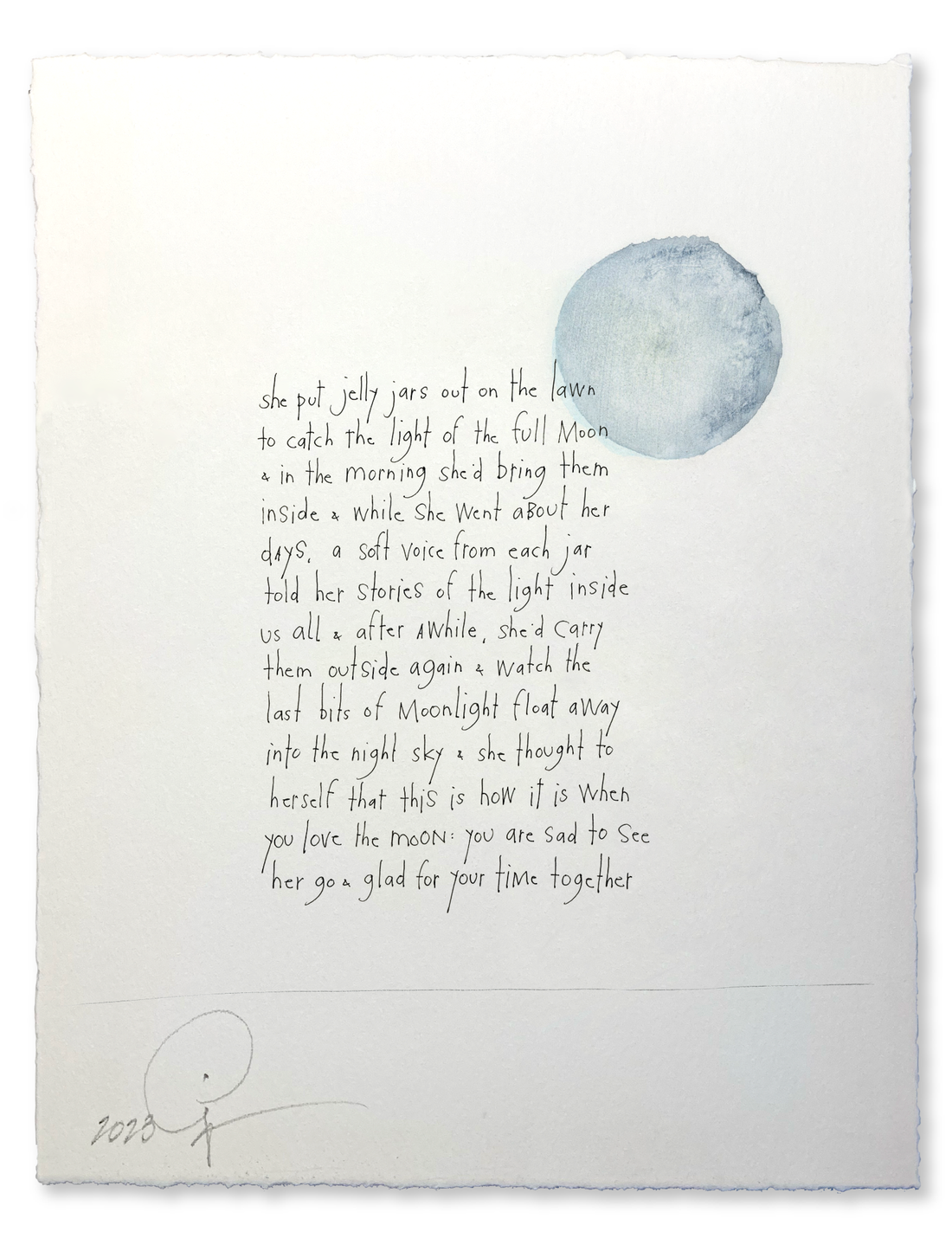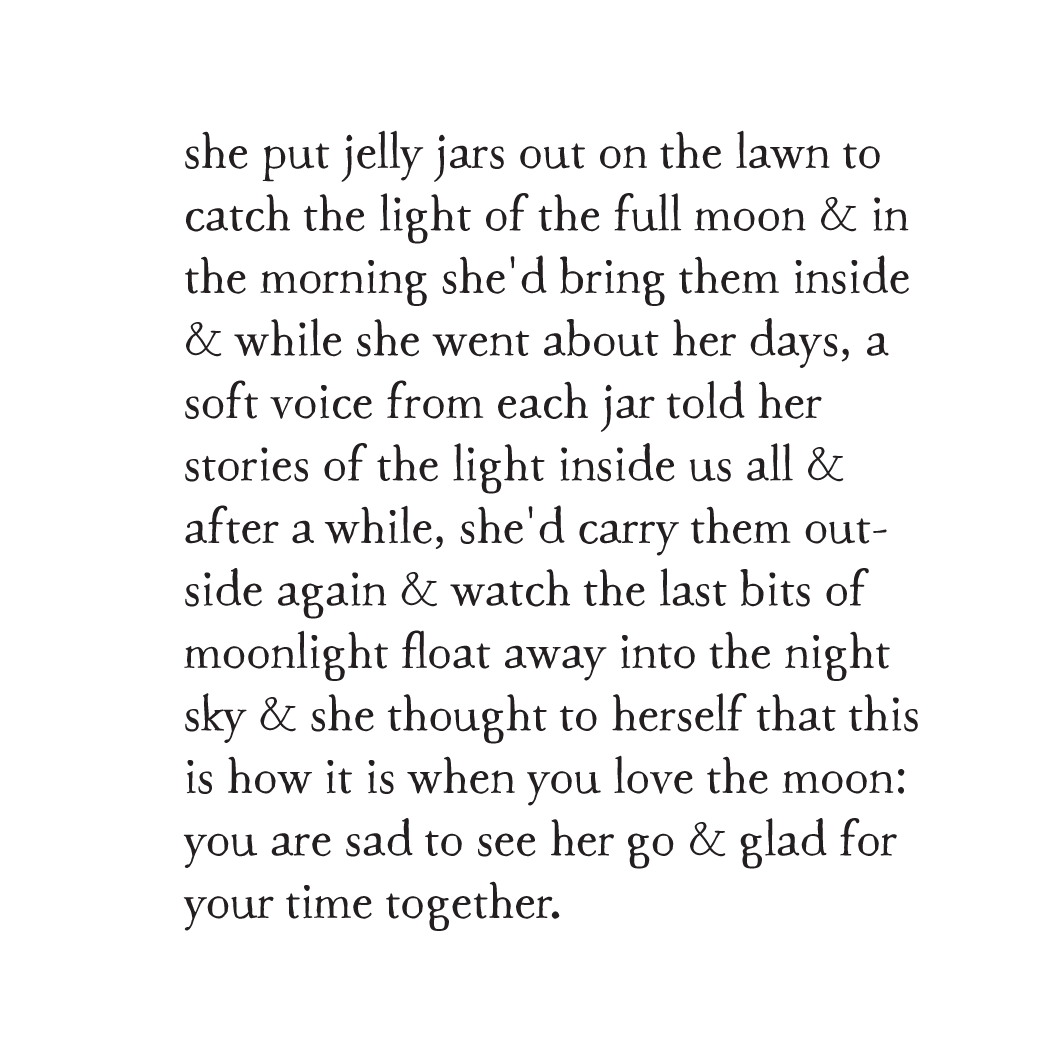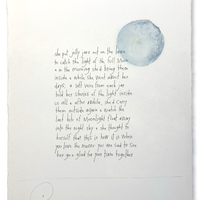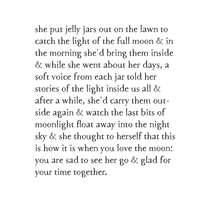 bird & brush: moonlight in jars art print
she put jelly jars out on the lawn to catch the light of the full moon & in the morning she'd bring them inside & while she went about her days, a soft voice from each jar told her stories of the light inside us all & after a while, she'd carry them outside again & watch the last bits of moonlight float away into the night sky & she thought to herself that this is how it is when you love the moon: you are sad to see her go & glad for your time together.

art created by fia in September, 2023. story created by kai on June, 2023
this art print is done on a 315 gsm German etching paper with deckled edges on all four sides. we wanted a paper that would capture the transparency of both the words & the watercolor...
more about this art print...
This art print is on 310 gsm Hahnemühle German Etching paper: archival, museum grade paper (100% cotton fiber, acid-free, lignin-free, and optical brightener (OBA) free).
The print we send you is a reproduction of artwork originally created on reclaimed wood.
Each piece is printed to order at our studio, proofed & signed by the artist.
It comes with a pH neutral backing board made from 100% recycled material & comes protected in a plant-based compostable bag.