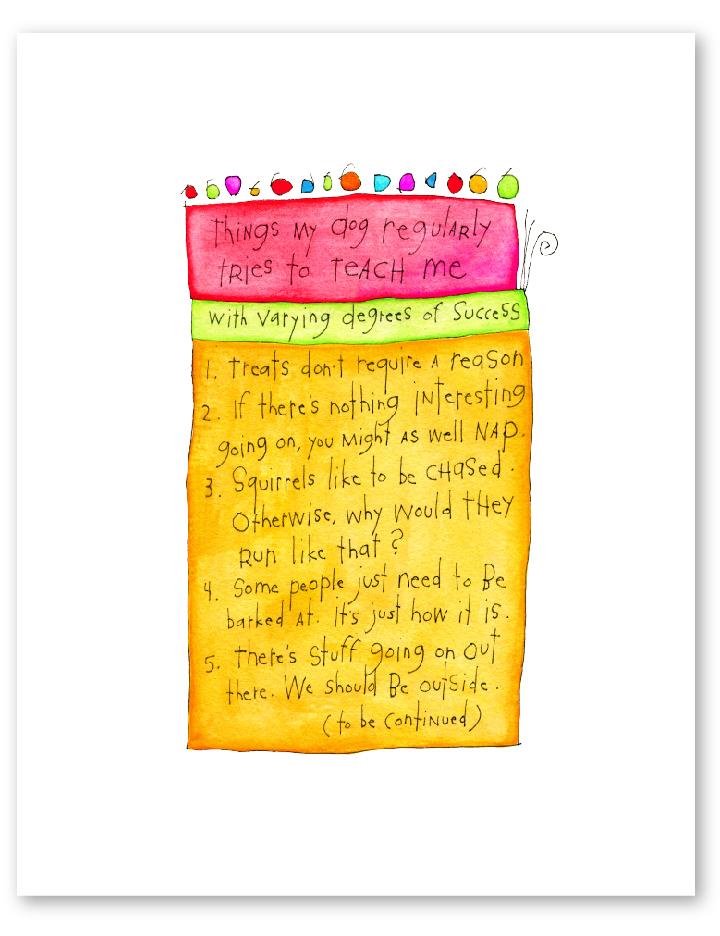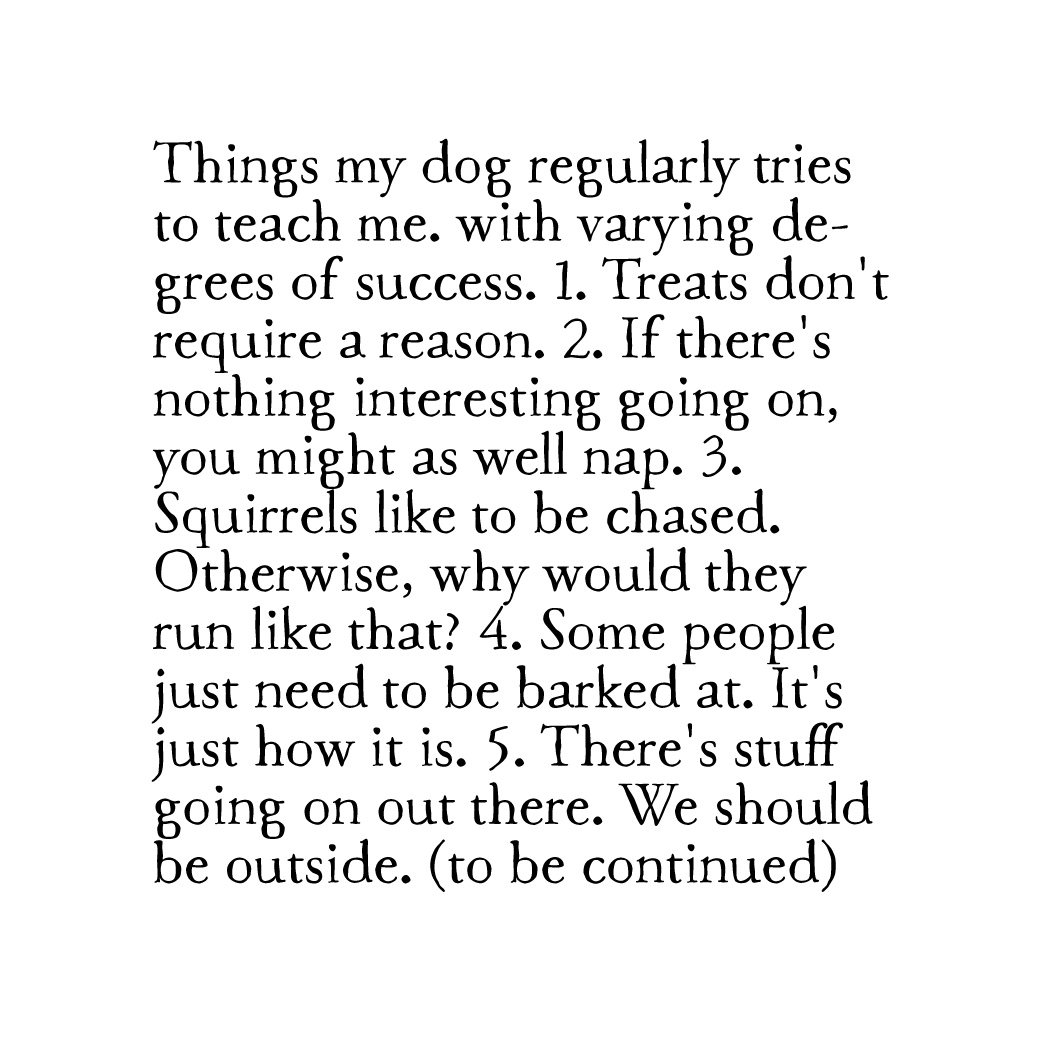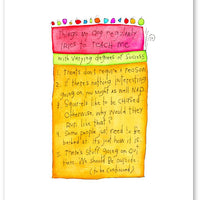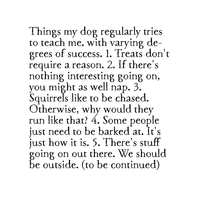 Things my dog regularly tries to teach me. with varying degrees of success. 1. Treats don't require a reason. 2. If there's nothing interesting going on, you might as well nap. 3. Squirrels like to be chased. Otherwise, why would they run like that? 4. Some people just need to be barked at. It's just how it is. 5. There's stuff going on out there. We should be outside. (to be continued)
Click here for the next four Dog Lessons.
art & story were by Kai, inspiration by Yoshi...
more about this art print...
Because Flying Edna is the artistic home of the artist, Brian Andreas - who now goes by Kai - he's able to proof & sign each of these with his new signature.
Our art prints are reproductions of Kai's original drawings & watercolors from his notebooks. Kai's bio
This piece is printed on 315 gsm European etching paper, an archival, museum-grade paper. Which means 100% cotton fiber, acid-free, lignin-free, and optical brightener (OBA) free.
It includes a pH neutral backing board made from 100% recycled material & comes protected in a plant-based compostable bag to keep it safe in shipping
Compatible with 8x10 & 11x14 frames.