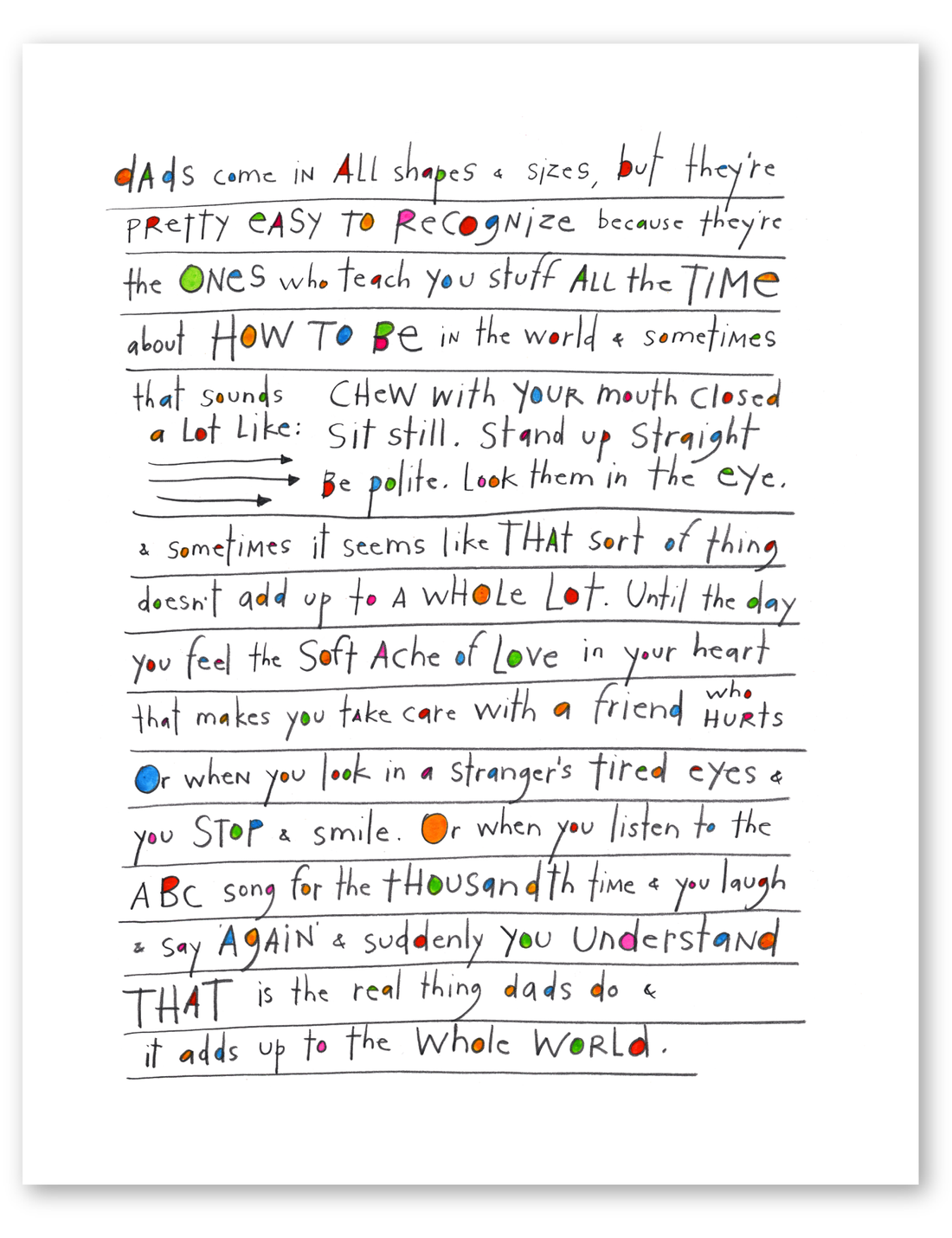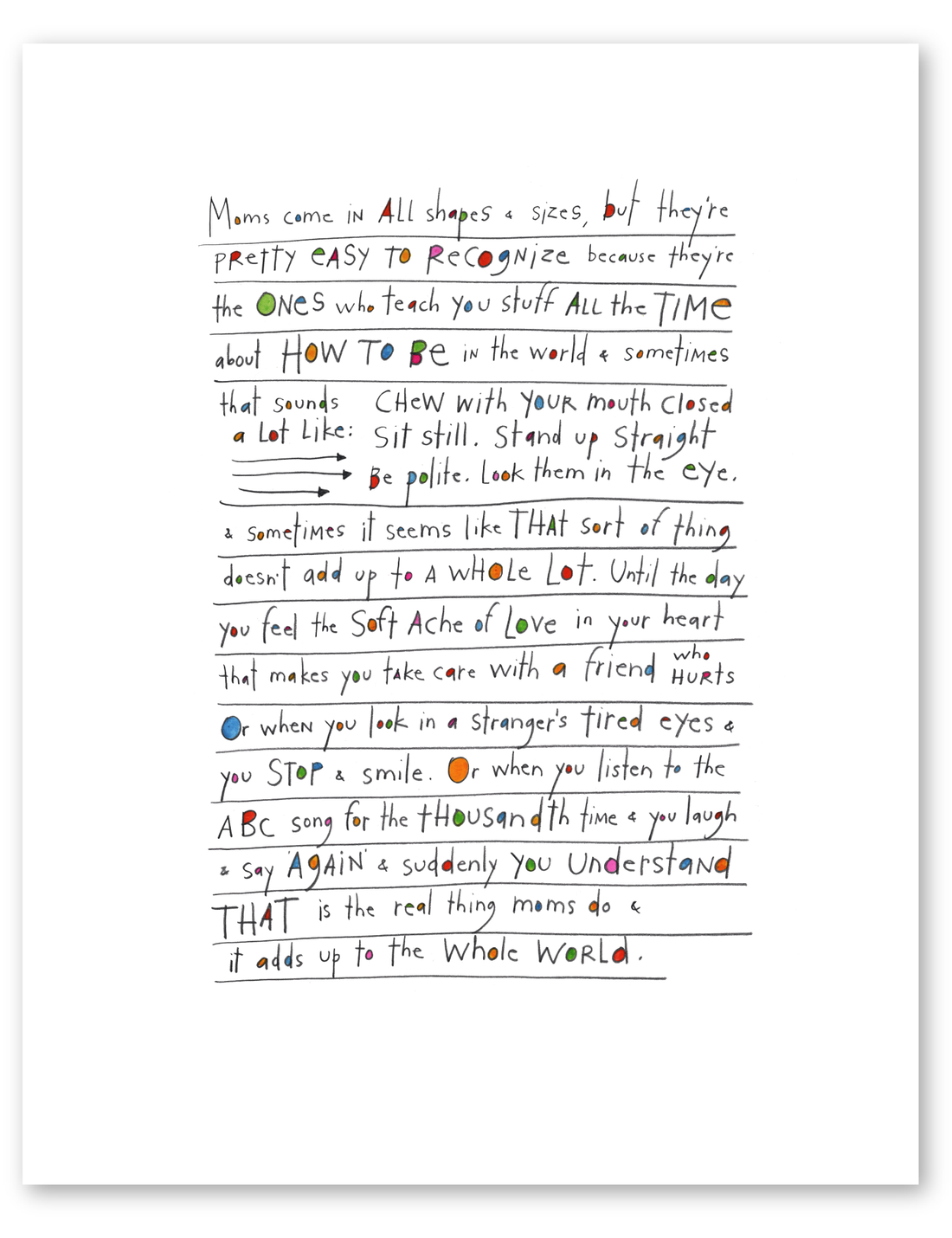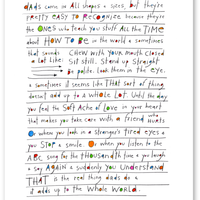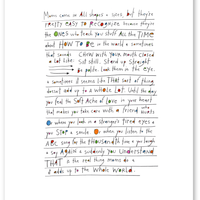 Moms/Dads come in all shapes & sizes, but they're pretty easy to recognize because they're the ones who teach you stuff all the time about how to be in the world & sometimes that sounds a lot like: chew with your mouth closed. sit still. stand up straight. be polite. look them in the eye. & sometimes it seems like that sort of thing doesn't add up to a whole lot. Until the day you feel the soft ache of love in your heart that makes you take care with a friend who hurts or when you look in a stranger's tired eyes & you stop & smile. Or when you listen to the ABC song for the thousandth time & you laugh & say again & suddenly you understand THAT is the real thing moms/dads do & it adds up to the whole world.
available in mom or dad versions - choose below
art & story were originally created by Kai in 2014
more about this art print...
This piece is printed on 315 gsm European etching paper. For both collectors & paper people, it's an archival, museum-grade paper. Which means 100% cotton fiber, acid-free, lignin-free, and optical brightener (OBA) free.
It's a reproduction of Kai's original drawings & watercolors from his notebooks. Kai's bio
Printed to order at our studio, proofed & signed by the artist.
It includes a pH neutral backing board made from 100% recycled material & comes protected in a plant-based compostable bag to keep it safe in shipping
Compatible with 8x10 & 11x14 frames.