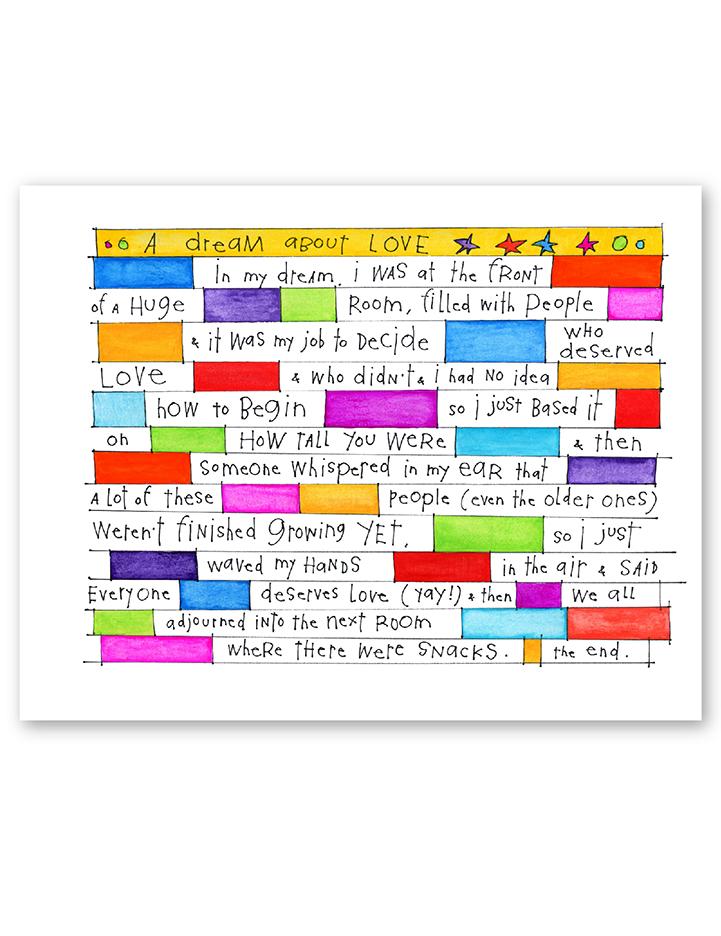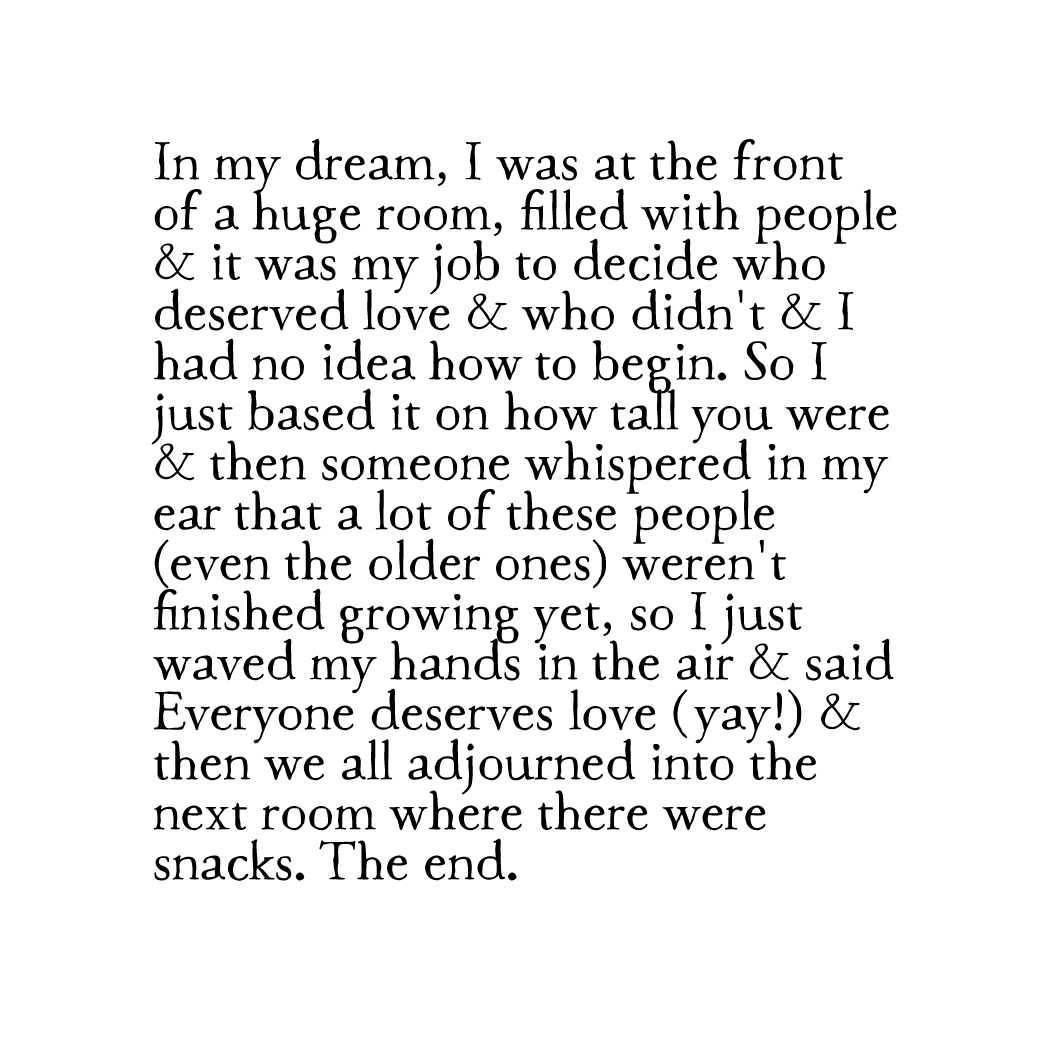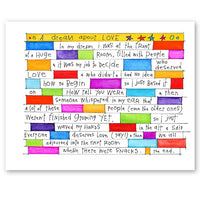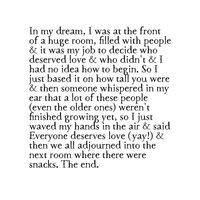 a dream about love art print
In my dream, I was at the front of a huge room, filled with people & it was my job to decide who deserved love & who didn't & I had no idea how to begin. So I just based it on how tall you were & then someone whispered in my ear that a lot of these people (even the older ones) weren't finished growing yet, so I just waved my hands in the air & said Everyone deserves love (yay!) & then we all adjourned into the next room where there were snacks. The end.
more about this art print...
This piece is printed on 315 gsm European etching paper. For both collectors & paper people, it's an archival, museum-grade paper. Which means 100% cotton fiber, acid-free, lignin-free, and optical brightener (OBA) free.
It's a reproduction of Kai's original drawings & watercolors from his notebooks. Kai's bio
Printed to order at our studio, proofed & signed by the artist.
It includes a pH neutral backing board made from 100% recycled material & comes protected in a plant-based compostable bag to keep it safe in shipping
Compatible with 8x10 & 11x14 frames.