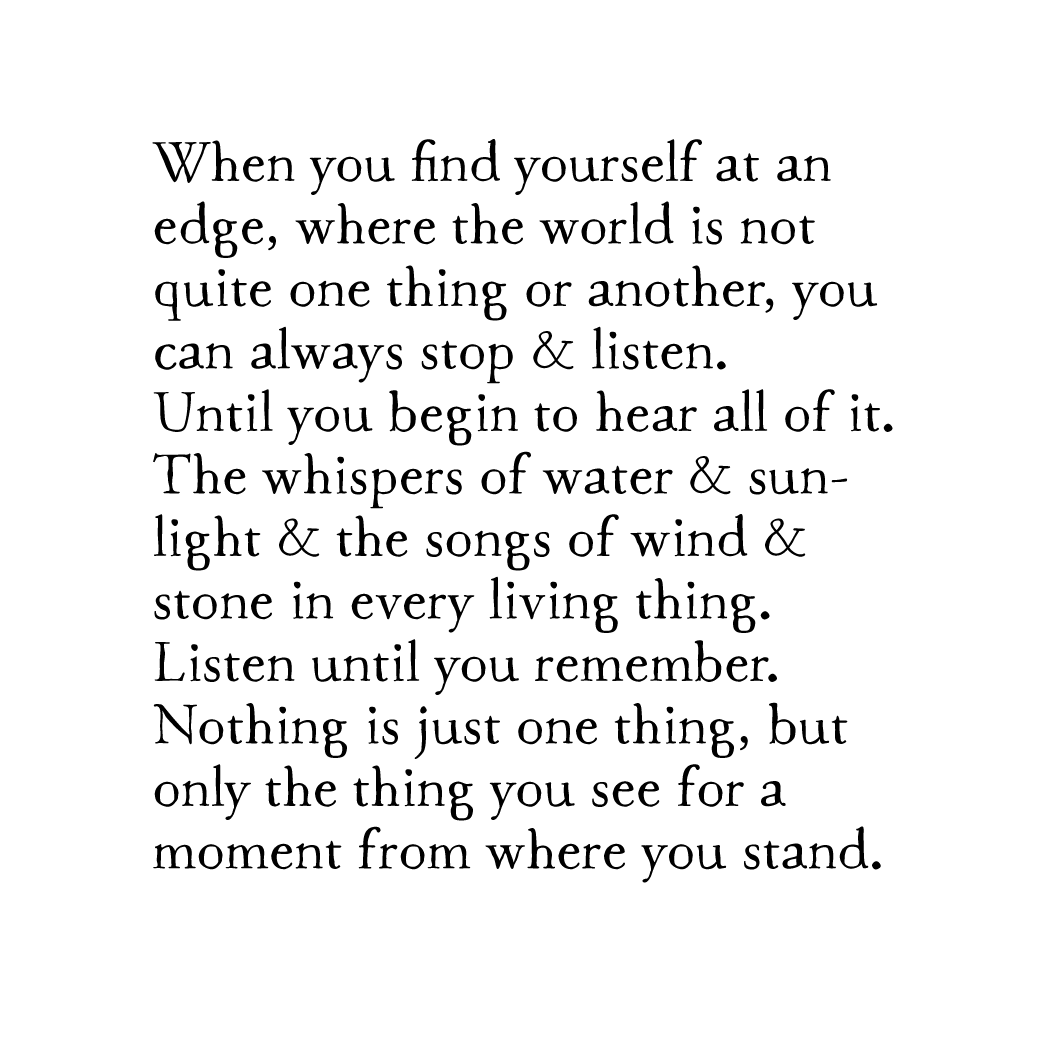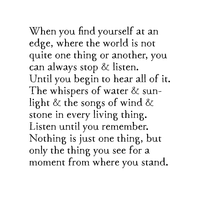 bird & brush: crossroads art print
When you find yourself at an edge, where the world is not quite one thing or another, you can always stop & listen. Until you begin to hear all of it. The whispers of water & sunlight & the songs of wind & stone in every living thing. Listen until you remember. Nothing is just one thing, but only the thing you see for a moment from where you stand.
art & story created together by Fia & Kai, July 26, 2021

more about this art print...
This art print is on 310 gsm Hahnemühle German Etching paper: archival, museum grade paper (100% cotton fiber, acid-free, lignin-free, and optical brightener (OBA) free).
The print we send you is a reproduction of artwork originally created on reclaimed wood.
Each piece is printed to order at our studio, proofed & signed by the artist.
It comes with a pH neutral backing board made from 100% recycled material & comes protected in a plant-based compostable bag.