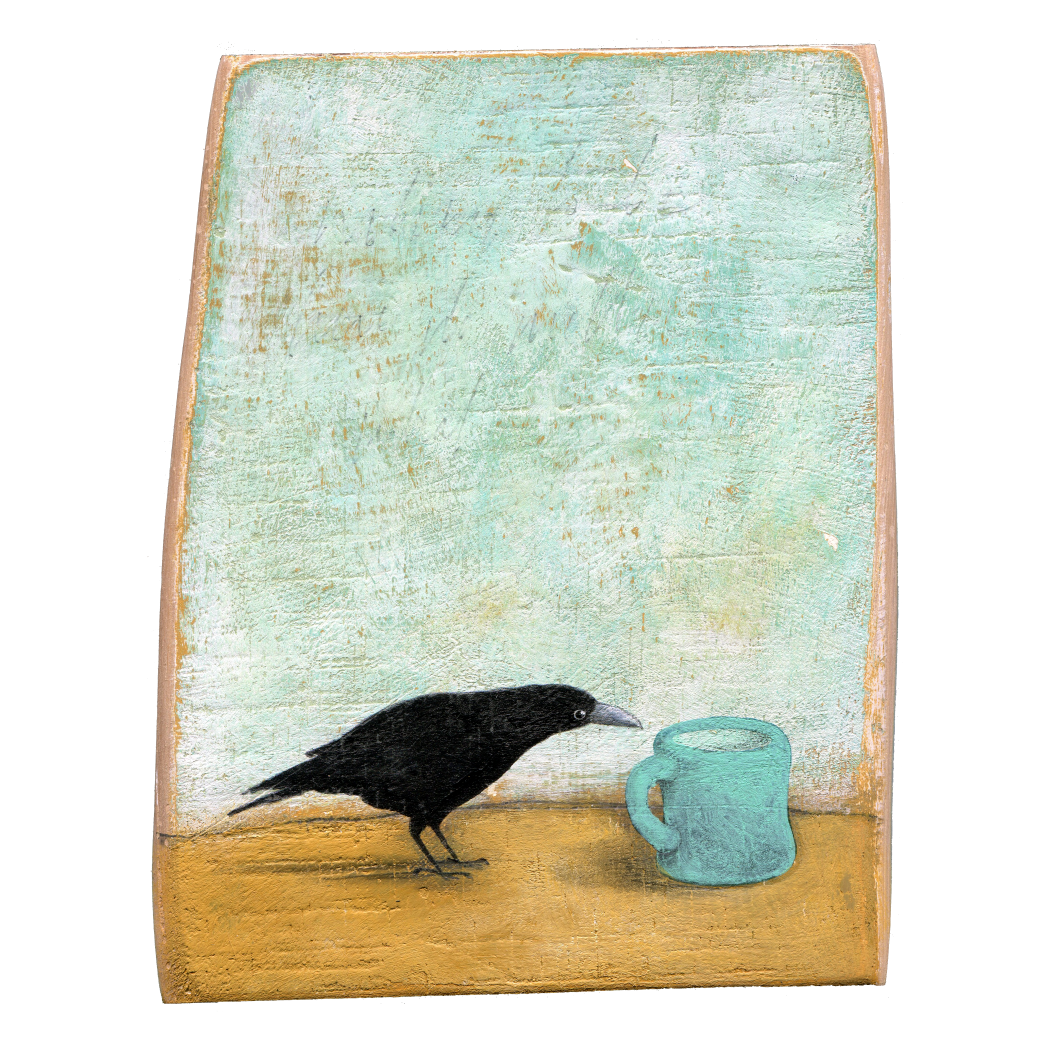 mornings with miranda artblock
The very first Miranda... 
We tried to pair several stories with Miranda & this mug, but eventually saw she was perfectly fine all on her own. (We certainly understand there's little room for words before that first cup of coffee in the morning.)
artblock shown is created on elm: 6 1/4" x 5" x1"
to see the print version, click here  
 each artblock ordered plants one tree
description
average size of artblock: 5 1/4" w, 6 1/2" h, 1 1/8" d
wood species will vary according to what we have on hand
packaged in an organic cotton bag with a small card

 

telling

 a brief

 history of the chosen wood & the bird & brush series
each block is shaped & painted here in the studio with our unique bird & brush process:  the final piece has at least eight layers of paint, ink, & graphite (including a secret handwritten wish...) - making each an original
artist
The art is created by Kai Skye 
details
all the wood in our studio is reclaimed from a local company here in Bozeman that is dedicated to salvaging old buildings & recycling the wood for new projects.

Here in the studio, we sand, paint, & hand finish each piece with an earth-friendly beeswax.

Flying Edna studio signature on the back
natural grain on the sides and back exposed to show the raw wood