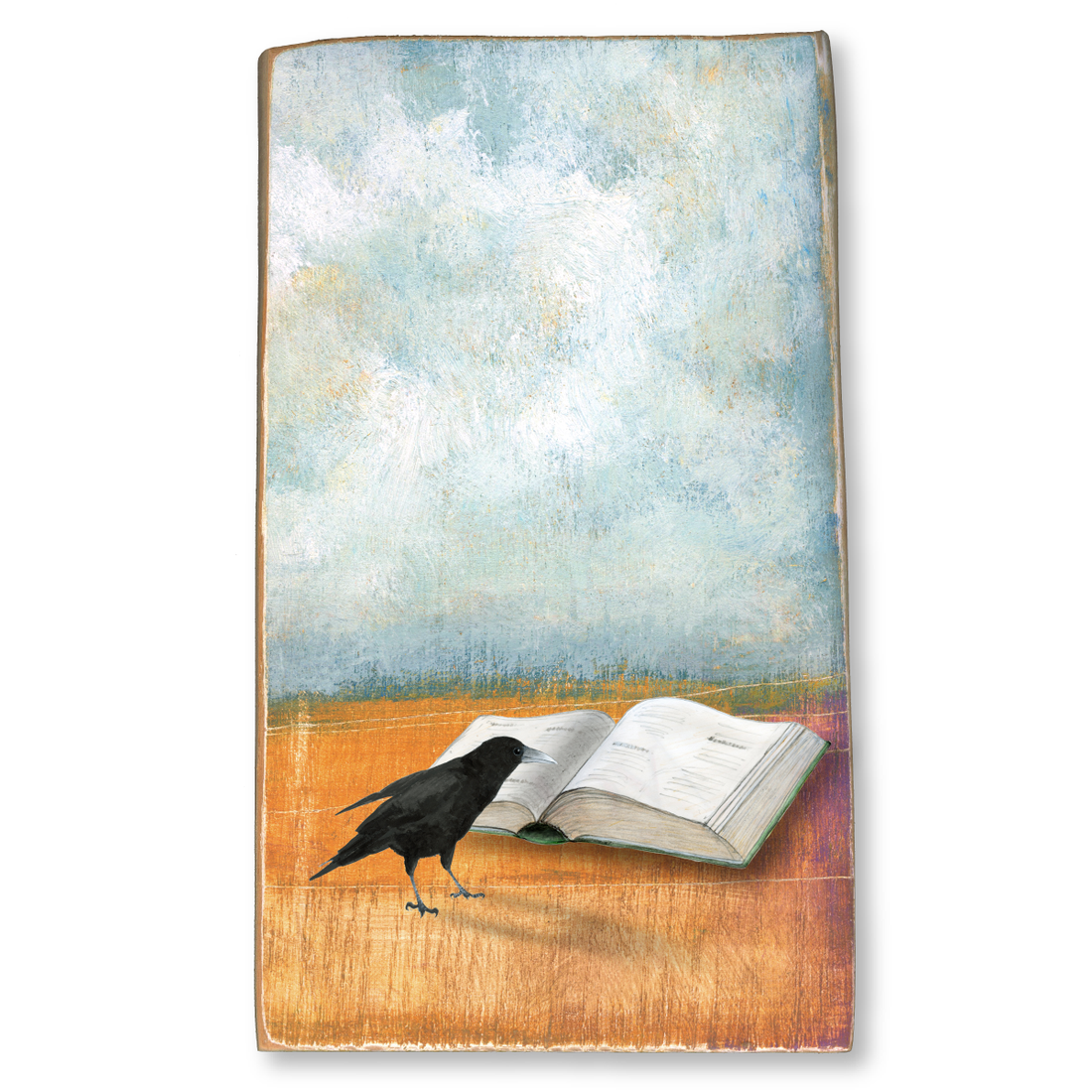 a glimpse of Miranda the Curious Crow tracking down a new word in a handy dictionary...
It was inspired by our Powells (in Portland) find of the epic 2 volume Oxford English Dictionary. With print so tiny it requires a magnifying glass.
& also, because we both enjoy one another's fascination with etymology, we figured Miranda would be curious as well. 

We'll look forward to hearing what stories she inspires for you...
The art was originally created on September 14, 2022 by Kai 
artblock shown is created on hickory: 5 1/4" W x 7" h x 1" D
 each artblock ordered plants one tree
description
average size of artblock: 5 1/4" w, 6 1/2 "h, 1 1/8" d
hardwood will vary according to what we have on hand
packaged in an organic cotton bag with a small card

 

telling

 a brief

 history of the chosen wood & the bird & brush series
each block is shaped & painted here in the studio with our unique bird & brush process:  the final piece has at least eight layers of paint, ink, & graphite (including a secret handwritten wish...) - making each an original
artist
art created on September 14, 2022 by Kai
details
all the wood in our studio is reclaimed from a local company here on Cape Cod 

Here in the studio, we sand, paint, & hand finish each piece with an earth-friendly beeswax.

Flying Edna studio signature on the back
natural grain on the sides and back exposed to show the raw wood