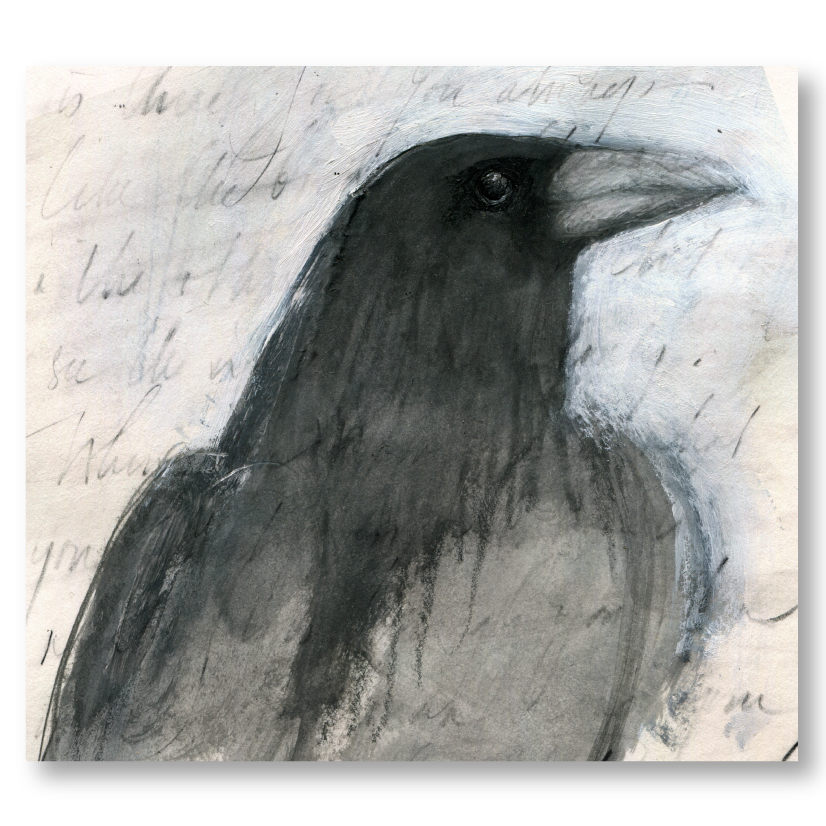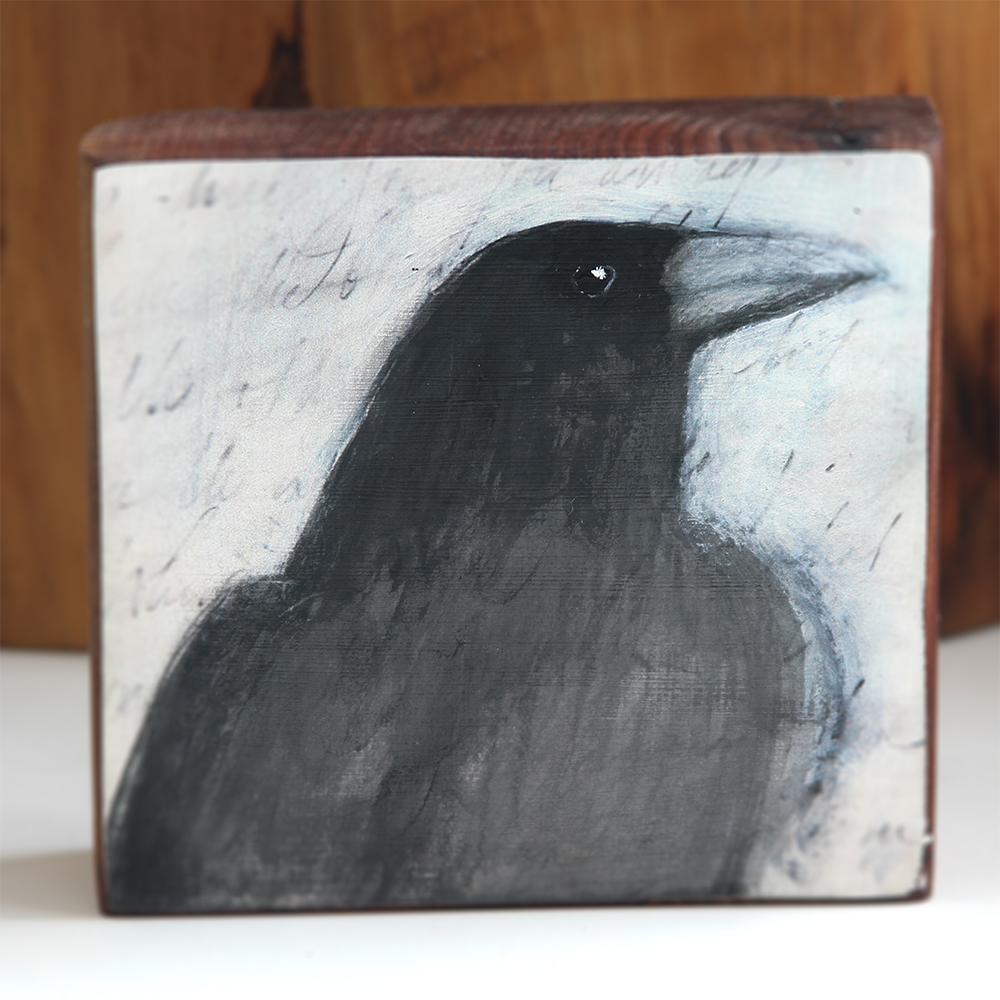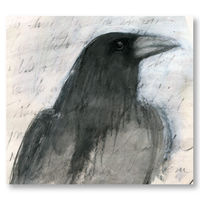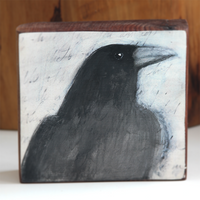 This piece came from a dream Kai had, with a crow person sitting down beside him & beginning a running commentary on humans who've forgotten they're part-animal, too. 
The original crow piece is layered graphite, paint, ink & charcoal, over a handwritten text fragment from his dream on the language of crows. We've used this as a template for this storyblock (shown here on a reclaimed piece of black walnut...) 
 each artblock ordered plants one tree
description
wood species will vary according to what we have on hand 
average dimensions: 4.5" W x 5.25" H x 1  1/4" D
each block is shaped & painted here in the studio with our unique bird & brush process:  the final piece has 5 layers of paint & ink (including a secret hand written wish) making each an original
story on the front, with Flying Edna studio signature on the back
natural grain on the sides and back exposed to show the story of wood
comes in an organic cotton bag and a card describing the wood species and origin
artist
art by Kai in January, 2021.