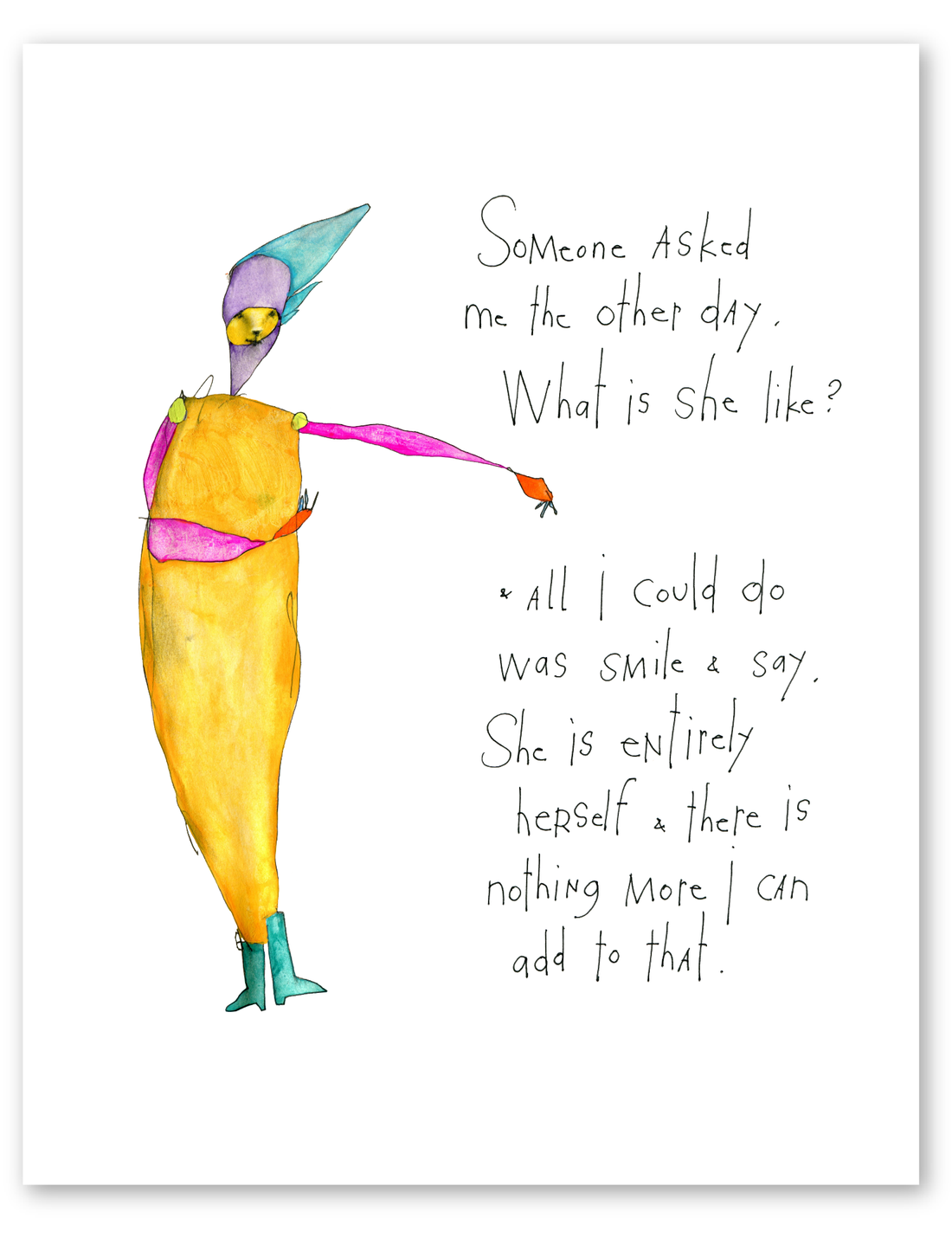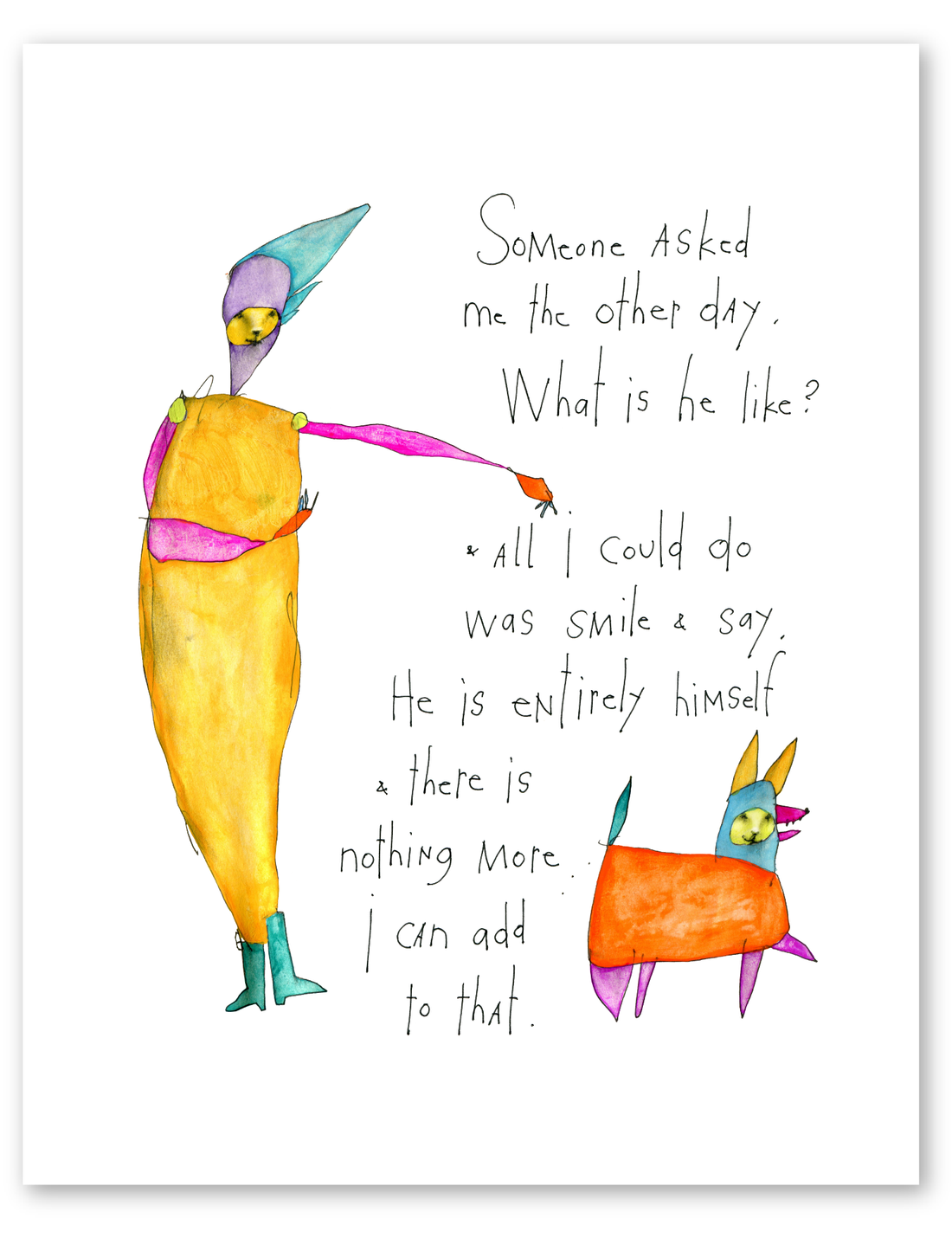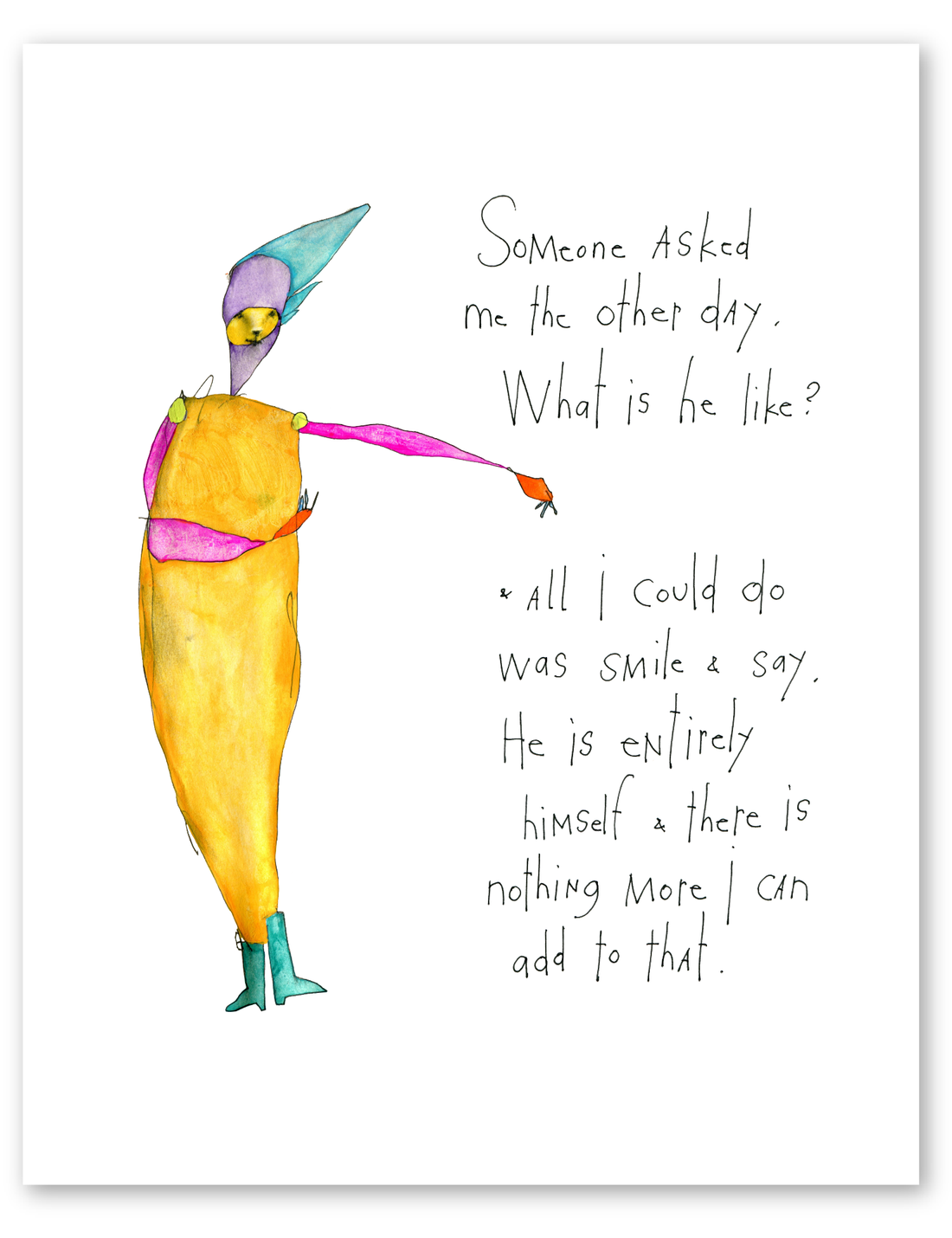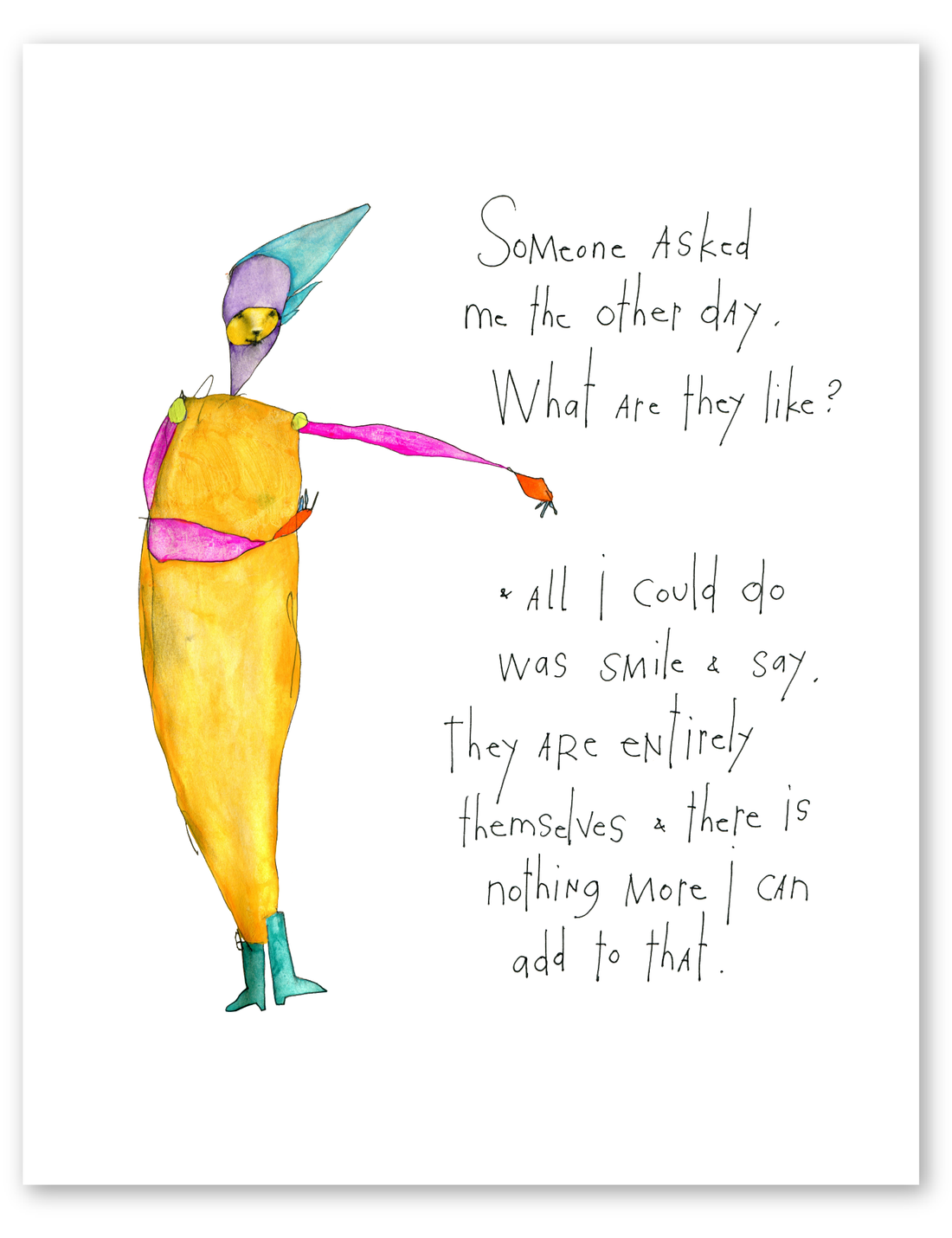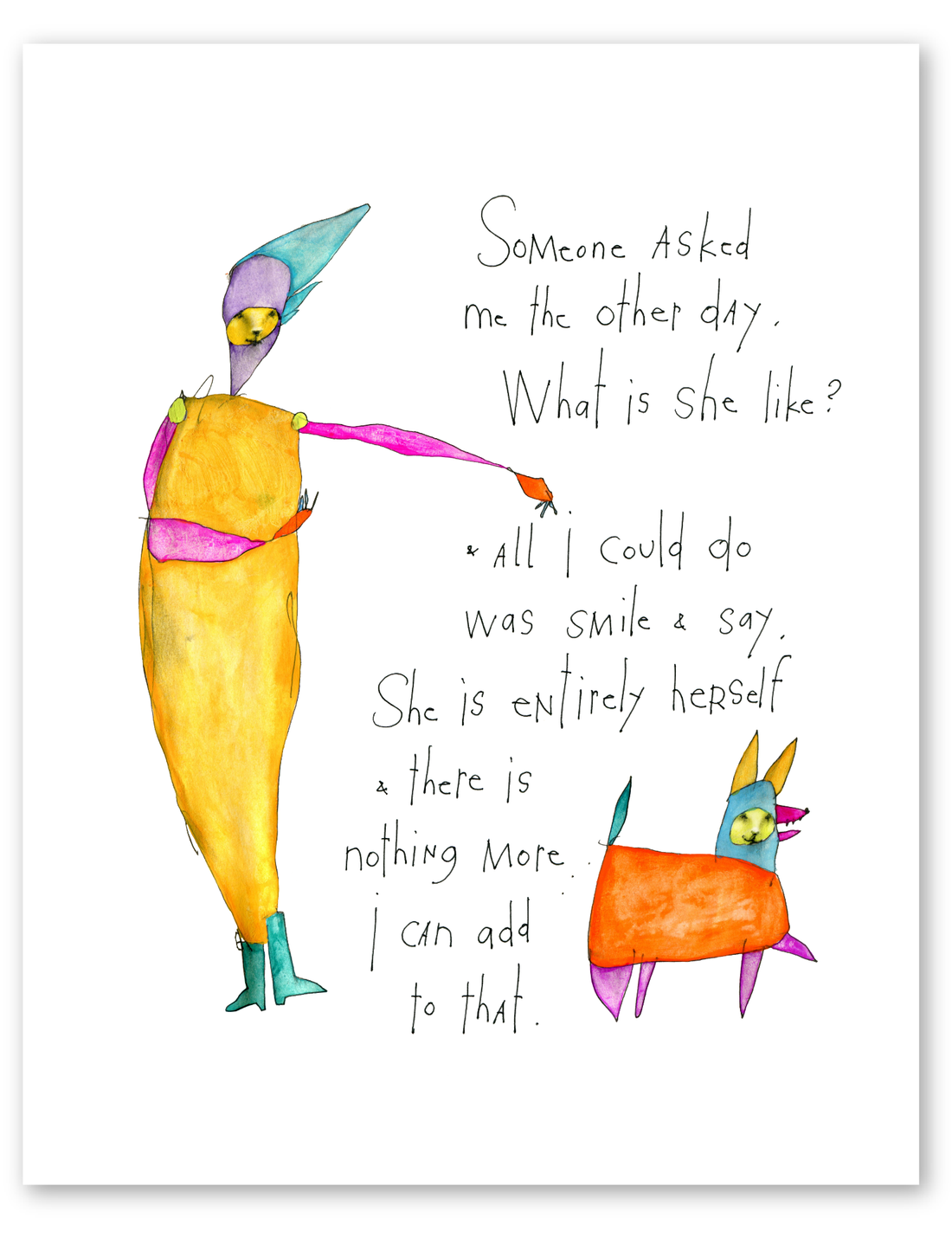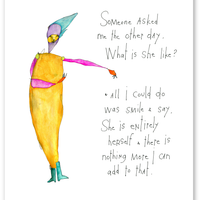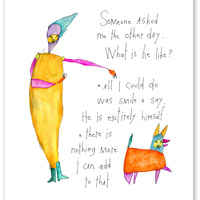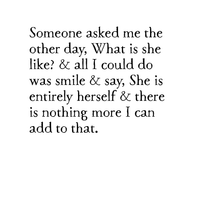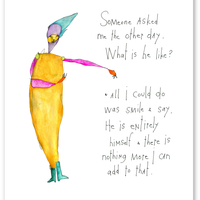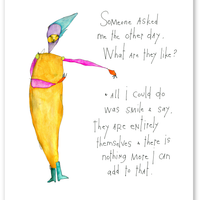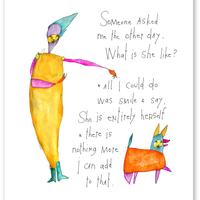 Someone asked me the other day, What is she like? & all I could do was smile & say, She is entirely herself & there is nothing more I can add to that.

art & story created on September 14, 2019 by Kai 
It's our favorite thing in people around here. When they're entirely themselves. (It's also our favorite thing when it comes to dogs. Who are often very far ahead of the curve of humans in being themselves...) So we've got five versions of this story. The two dog versions have a dog in them. Fancy that. Check out the images to see what we mean...
more about this art print...
Because Flying Edna is the artistic home of the artist, Brian Andreas - who now goes by Kai - he's able to proof & sign each of these with his new signature.
Our art prints are reproductions of Kai's original drawings & watercolors from his notebooks. Kai's bio
This piece is printed on 315 gsm European etching paper, an archival, museum-grade paper. Which means 100% cotton fiber, acid-free, lignin-free, and optical brightener (OBA) free.
It includes a pH neutral backing board made from 100% recycled material & comes protected in a plant-based compostable bag to keep it safe in shipping
Compatible with 8x10 & 11x14 frames.