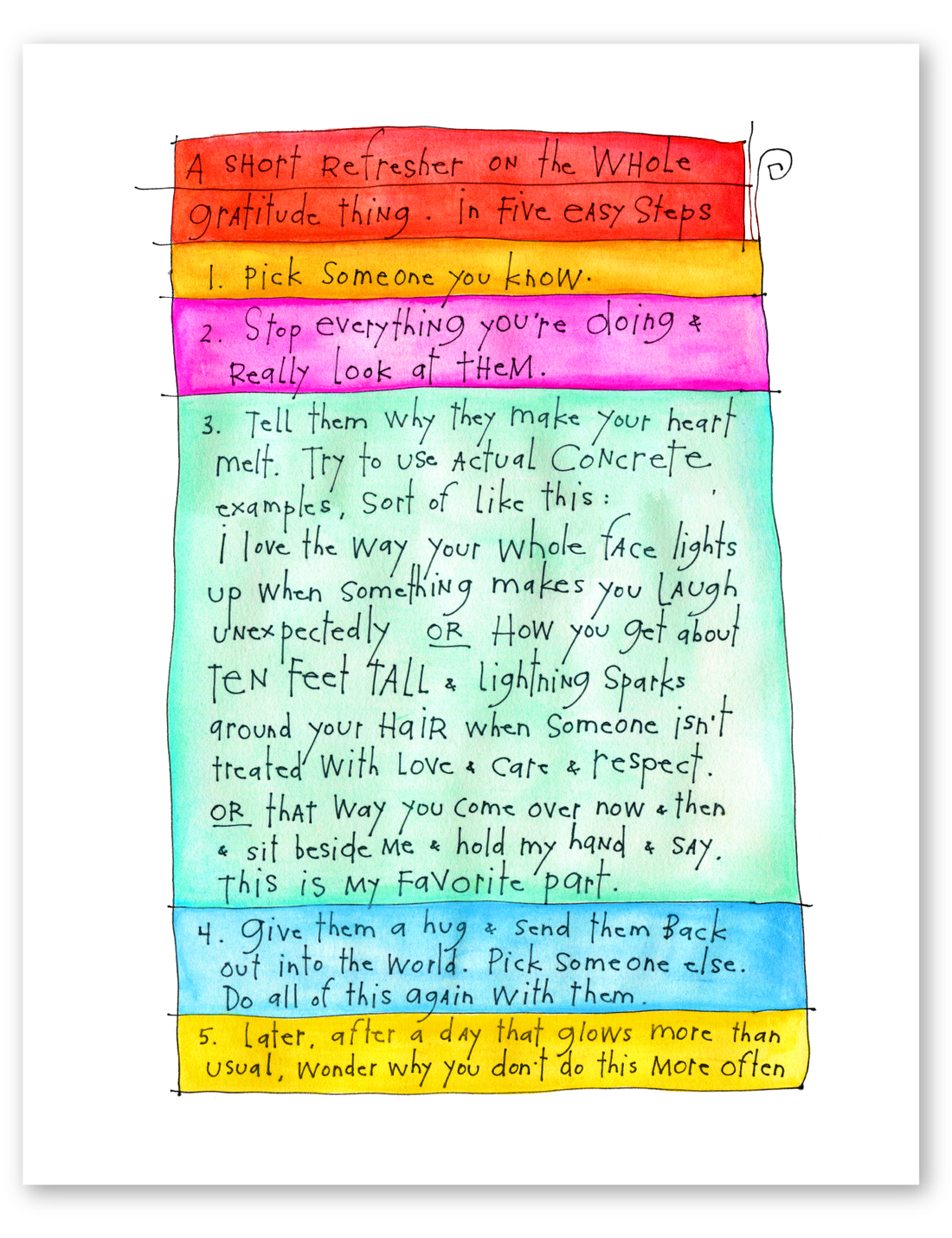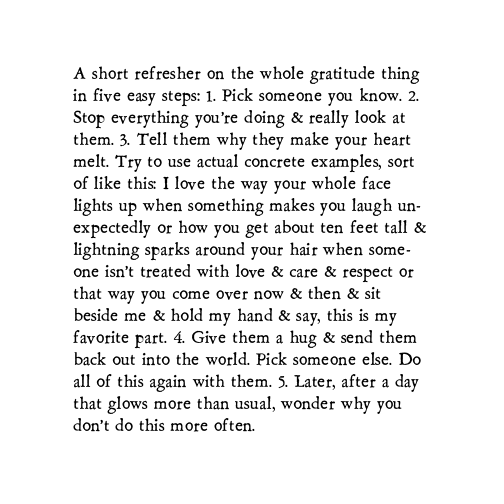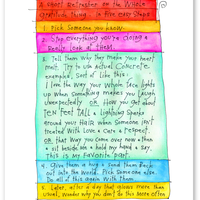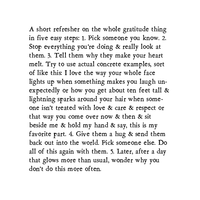 five easy steps art print
A short refresher on the whole gratitude thing in five easy steps: 1. Pick someone you know. 2. Stop everything you're doing & really look at them. 3. Tell them why they make your heart melt. Try to use actual concrete examples, sort of like this: I love the way your whole face lights up when something makes you laugh unexpectedly or how you get about ten feet tall & lightning sparks around your hair when someone isn't treated with love & care & respect or that way you come over now & then & sit beside me & hold my hand & say, this is my favorite part. 4. Give them a hug & send them back out into the world. Pick someone else. Do all of this again with them. 5. Later, after a day that glows more than usual, wonder why you don't do this more often.
art & story by Kai
more about this art print...
This piece is printed on 315 gsm European etching paper. For both collectors & paper people, it's an archival, museum-grade paper. Which means 100% cotton fiber, acid-free, lignin-free, and optical brightener (OBA) free.
It's a reproduction of Kai's original drawings & watercolors from his notebooks. Kai's bio
Printed to order at our studio, proofed & signed by the artist.
It includes a pH neutral backing board made from 100% recycled material & comes protected in a plant-based compostable bag to keep it safe in shipping
Compatible with 8x10 & 11x14 frames.