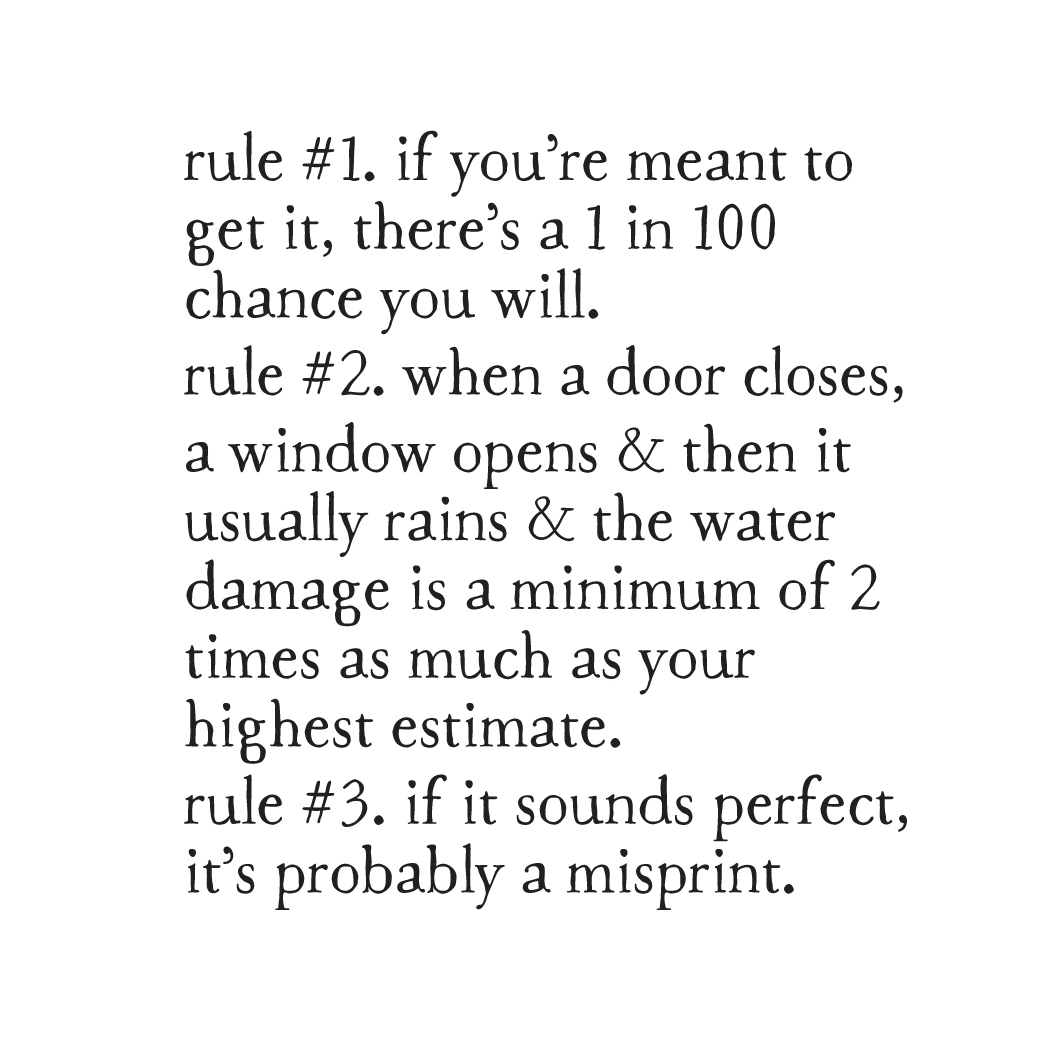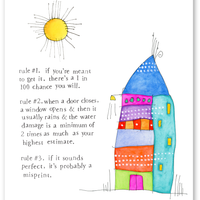 rule #1. if you're meant to get it, there's a 1 in 100 chance you will.
rule #2. when a door closes, a window opens & then it usually rains & the water damage is a minimum of 2 times as much as your highest estimate.
rule #3. if it sounds perfect, it's probably a misprint. 
a story from Kai's notebooks, one that can span the ages... this version was created by Kai in June 13, 2023
more about this art print...
This piece is printed on 315 gsm European etching paper. For both collectors & paper people, it's an archival, museum-grade paper. Which means 100% cotton fiber, acid-free, lignin-free, and optical brightener (OBA) free.
It's a reproduction of Kai's original drawings & watercolors from his notebooks. Kai's bio
Printed to order at our studio, proofed & signed by the artist.
It includes a pH neutral backing board made from 100% recycled material & comes protected in a plant-based compostable bag to keep it safe in shipping
Compatible with 8x10 & 11x14 frames.