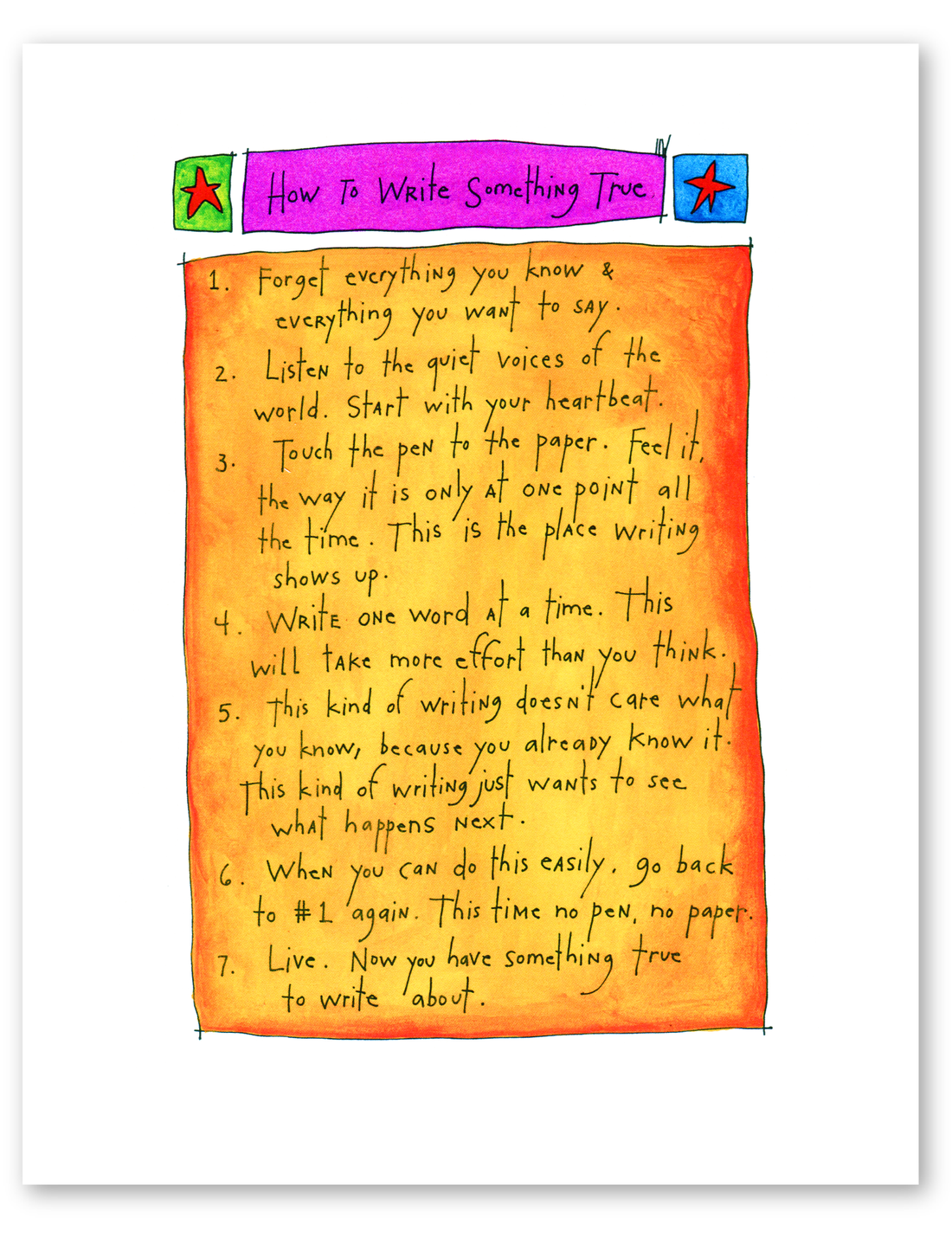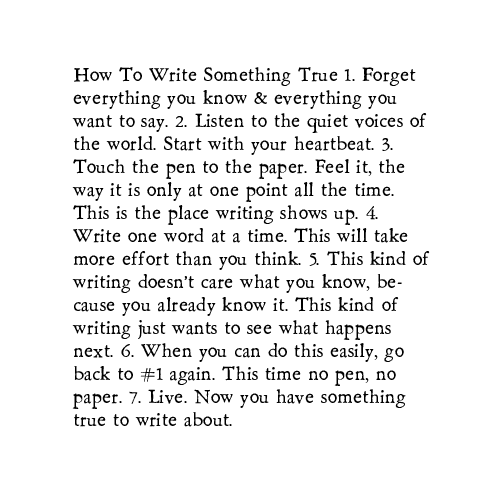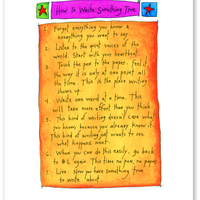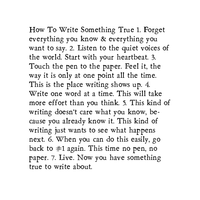 How To Write Something True 1. Forget everything you know & everything you want to say. 2. Listen to the quiet voices of the world. Start with your heartbeat. 3. Touch the pen to the paper. Feel it, the way it is only at one point all the time. This is the place writing shows up. 4. Write one word at a time. This will take more effort than you think. 5. This kind of writing doesn't care what you know, because you already know it. This kind of writing just wants to see what happens next. 6. When you can do this easily, go back to #1 again. This time no pen, no paper. 7. Live. Now you have something true to write about.
originally created & written by Kai in 2013
more about this art print...
This piece is printed on 315 gsm European etching paper. For both collectors & paper people, it's an archival, museum-grade paper. Which means 100% cotton fiber, acid-free, lignin-free, and optical brightener (OBA) free.
It's a reproduction of Kai's original drawings & watercolors from his notebooks. Kai's bio
Printed to order at our studio, proofed & signed by the artist.
It includes a pH neutral backing board made from 100% recycled material & comes protected in a plant-based compostable bag to keep it safe in shipping
Compatible with 8x10 & 11x14 frames.