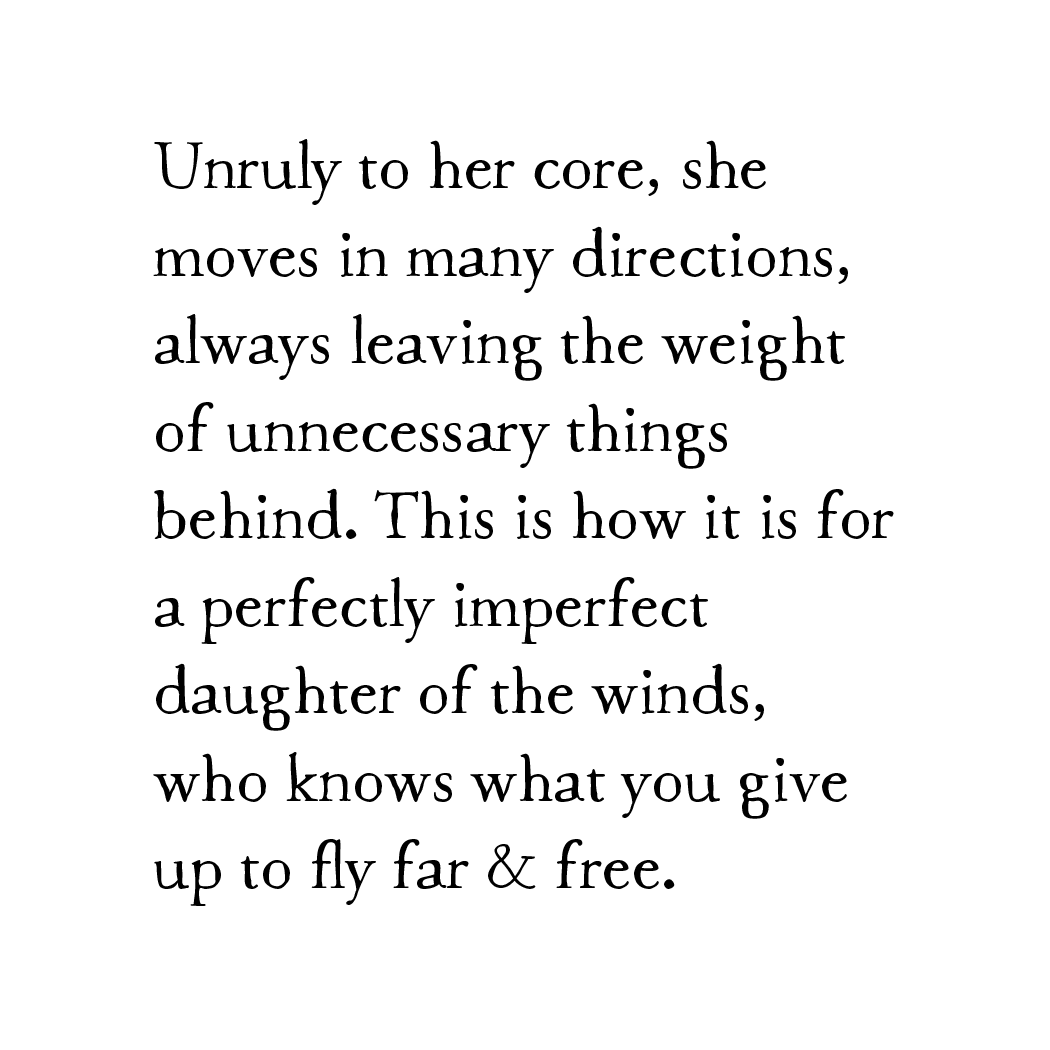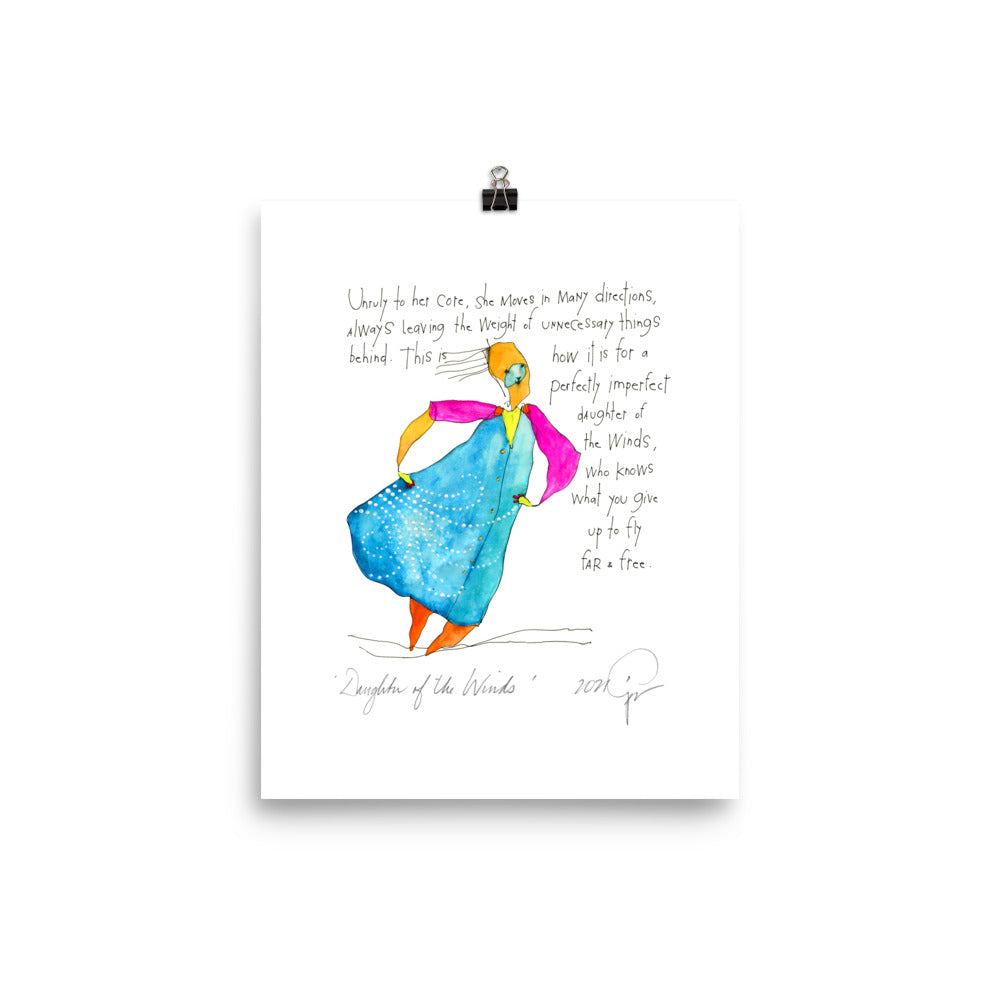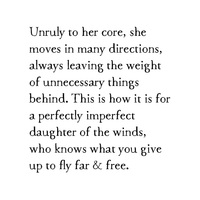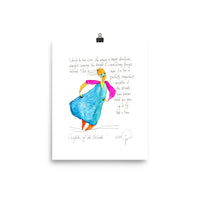 international daughter of the winds print
Now available internationally from select art printers in a region close to you.
Unruly to her core, she moves in many directions, always leaving the weight of unnecessary things behind. This is how it is for a perfectly imperfect daughter of the winds, who knows what you give up to fly far & free.
to see the storyblock, click here
print description
signature, title & date printed on bottom edge

giclée print on museum quality, 100% cotton, acid-free paper

this print is a digital reproduction of the original artblock created with the same technique used for the bird & brush series, or the original watercolor in Kai's notebook.
printed to order at select art printers around the globe
fits any standard 8x10 or 12x16 frame
artist
story created by Fia & Kai Skye on March 25, 2021. art created by Kai on June 13, 2021