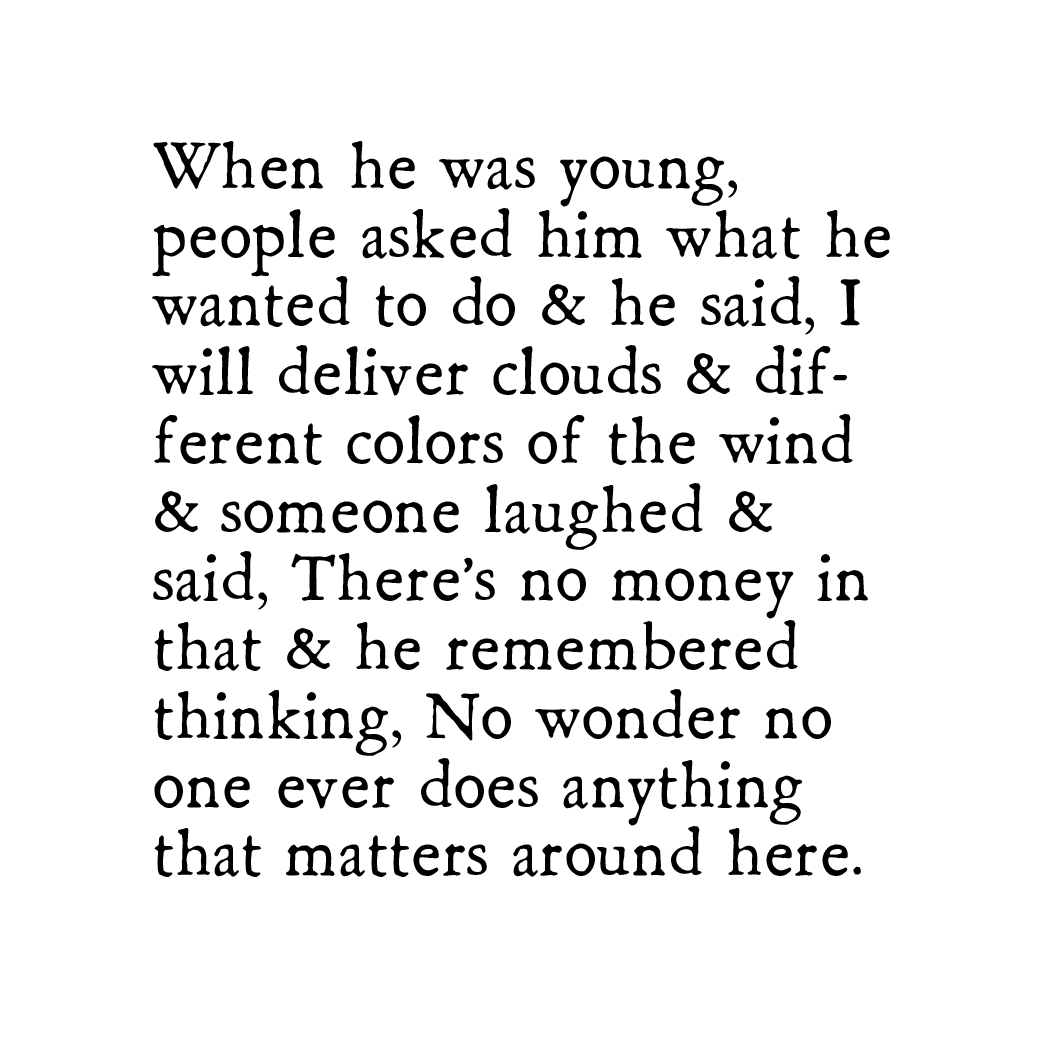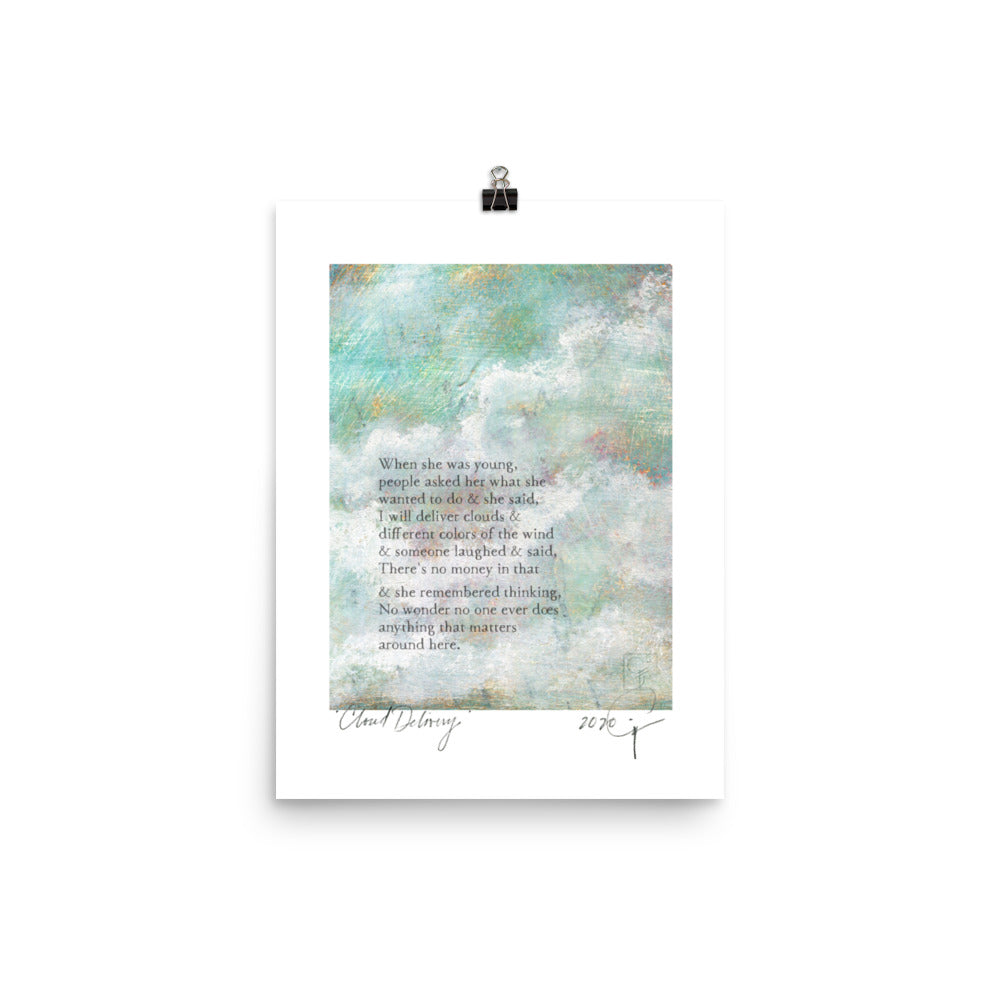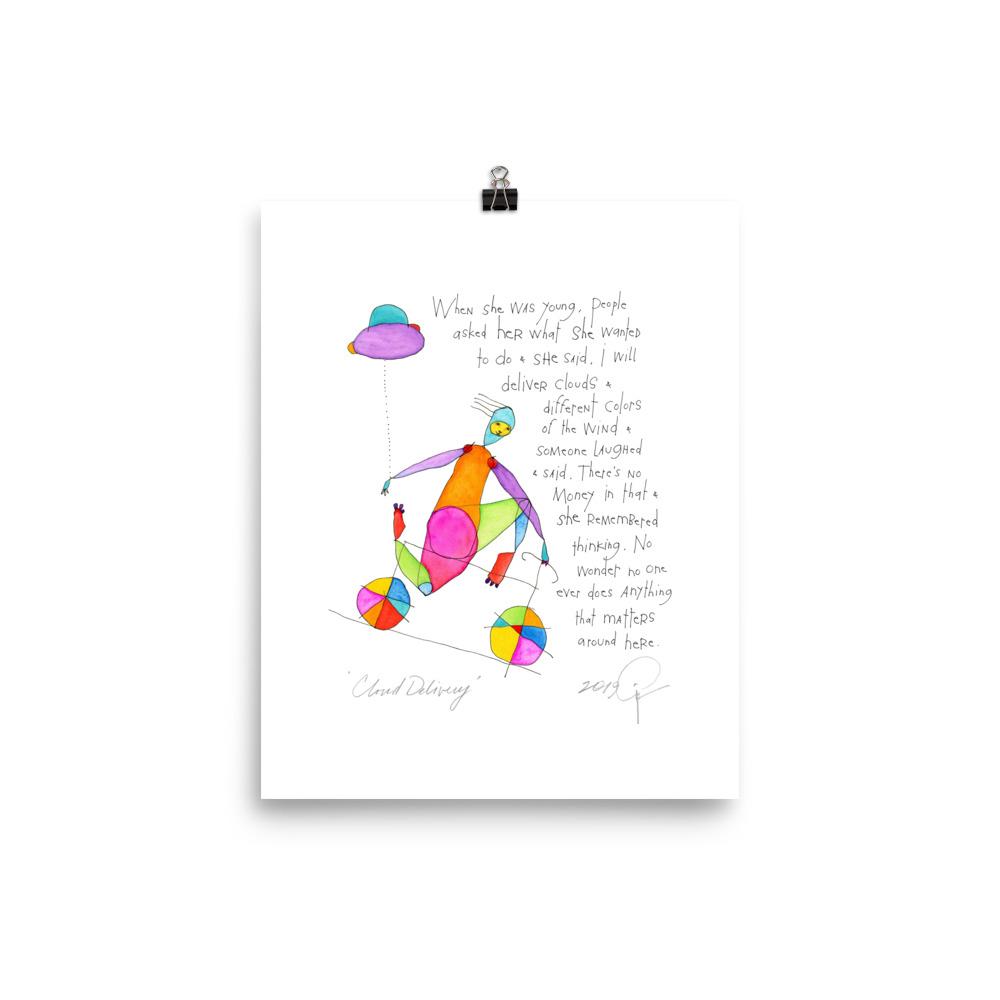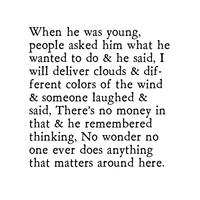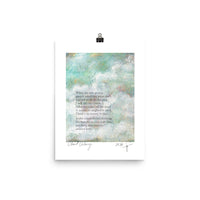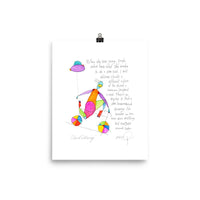 international cloud delivery print
Now available internationally in both the classic & bird & brush versions. Delivered direct to you from select art printers around the world closest to your region...
When she was young, people asked her what she wanted to do & she said, I will deliver clouds & different colors of the wind & someone laughed & said, There's no money in that & she remembered thinking, No wonder no one ever does anything that matters around here.
magnetic frame sold separately
print description
signed, titled & dated on bottom edge

giclée print on museum quality, 100% cotton, acid-free paper

the classic print is a digital reproduction of the original watercolor, while the bird & brush print is a digital reproduction of the original artblock created with the same technique used for the bird & brush series
printed to order at select art printers internationally
fits any standard 8x10 or 12x16 frame
artist
art & words created by Kai Skye in 2020. Read More