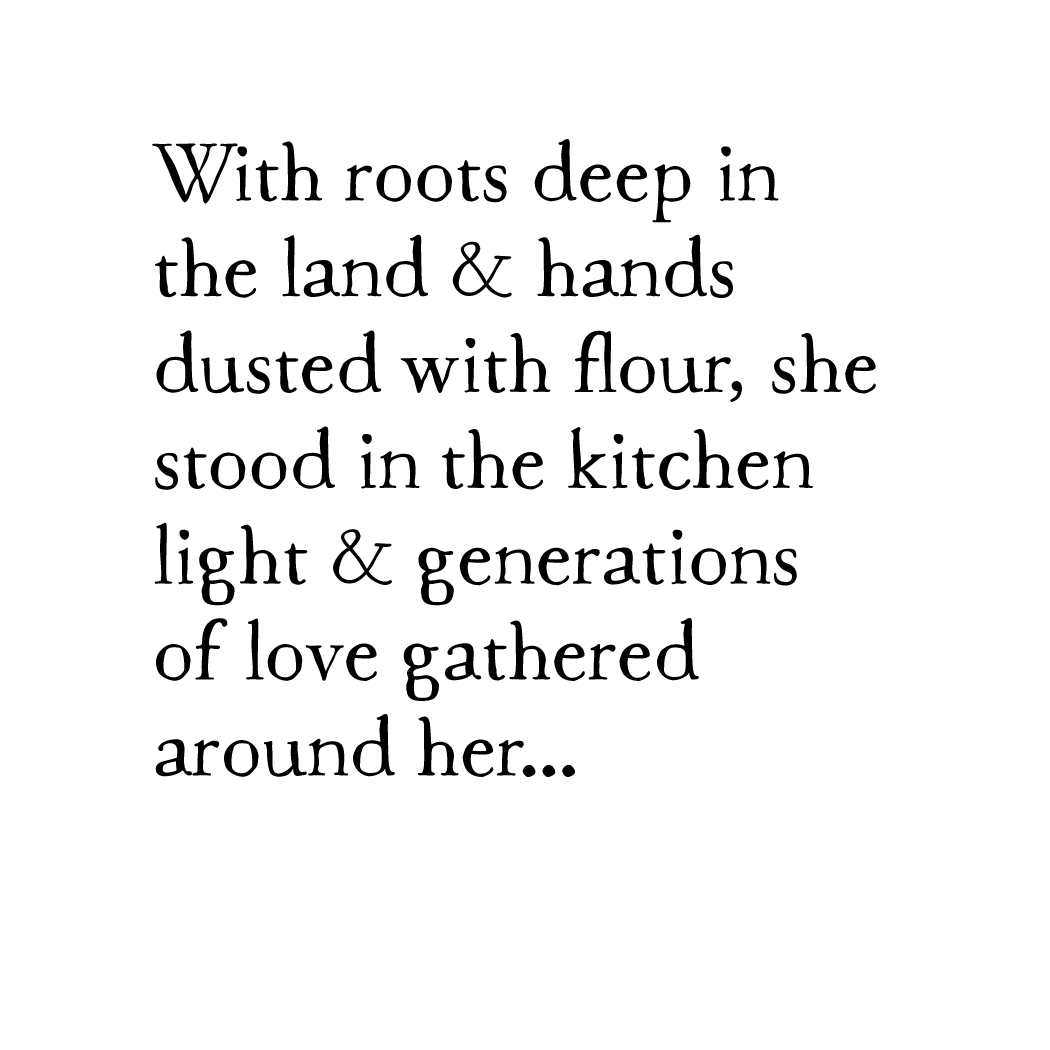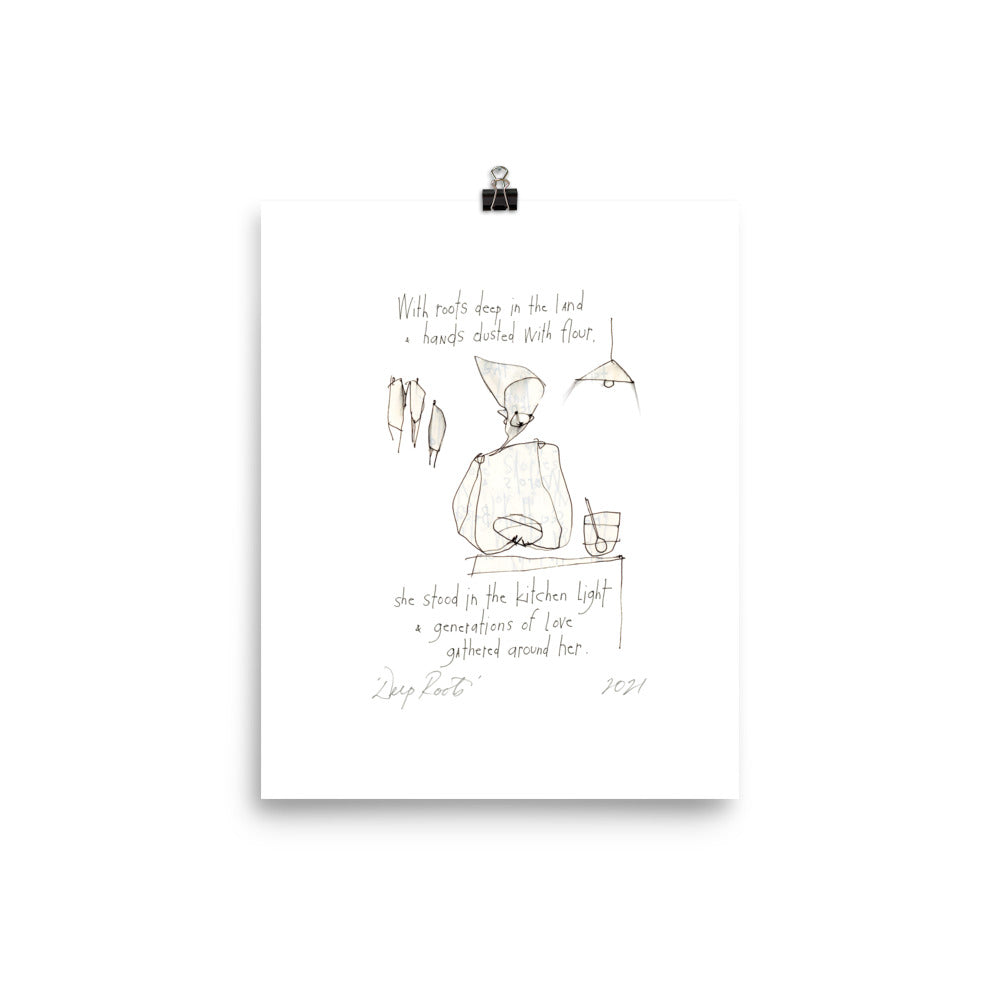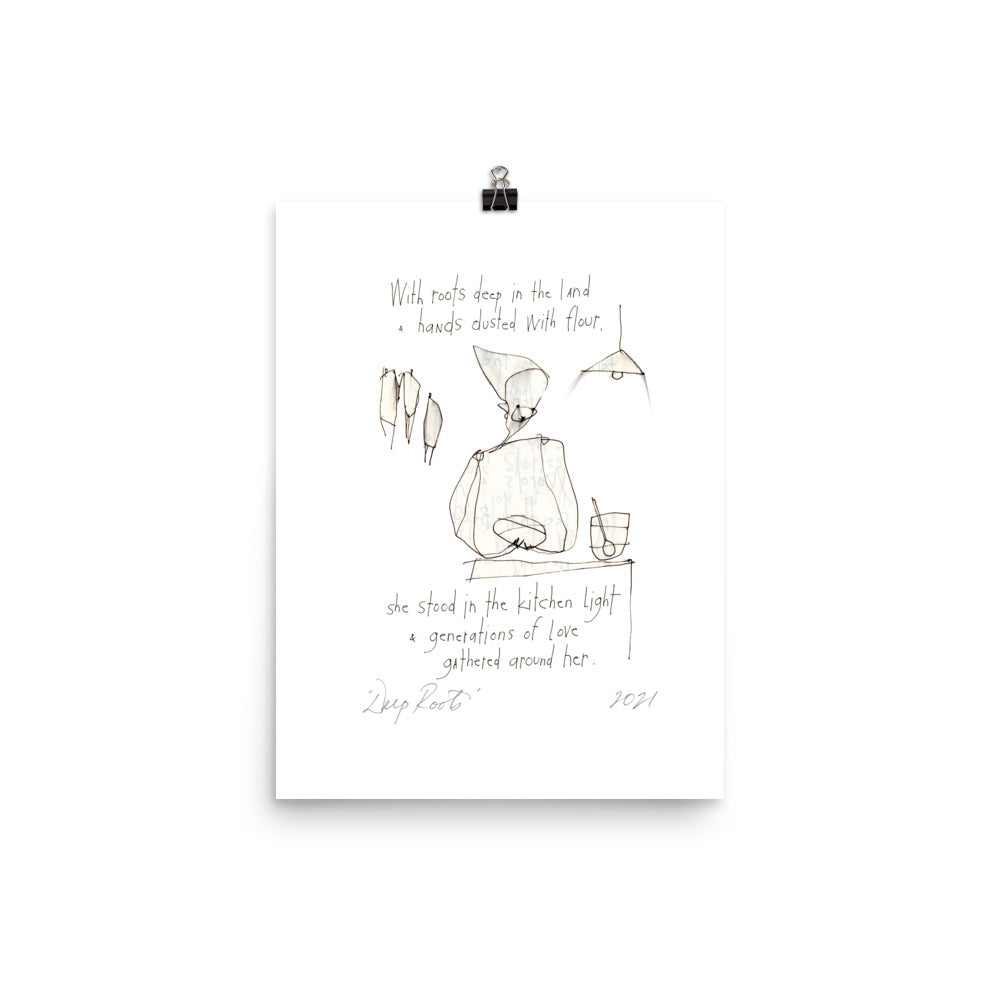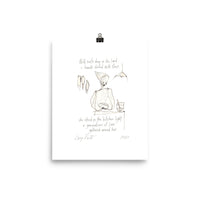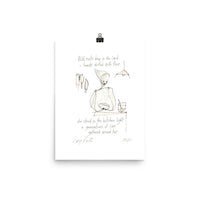 international deep roots print
Now available internationally from select art printers in your region.
With roots deep in the land & hands dusted with flour, she stood in the kitchen light & generations of love gathered around her... 
Please note: to get the version of the print that ships within the US, click here...
print description
signature, title & date printed on bottom edge

printed on museum quality, 100% cotton, acid-free paper

includes pH neutral backing board made from 100% recycled material & comes protected in a plant-based compostable bag
this print is a digital reproduction of Brian's original watercolor
printed to order at selected art printers closest to your region
fits any standard 8x10 or 12x16 frame
artist
The story was written by Fia in 2020. This version with new art was done by Kai on November 04, 2021.