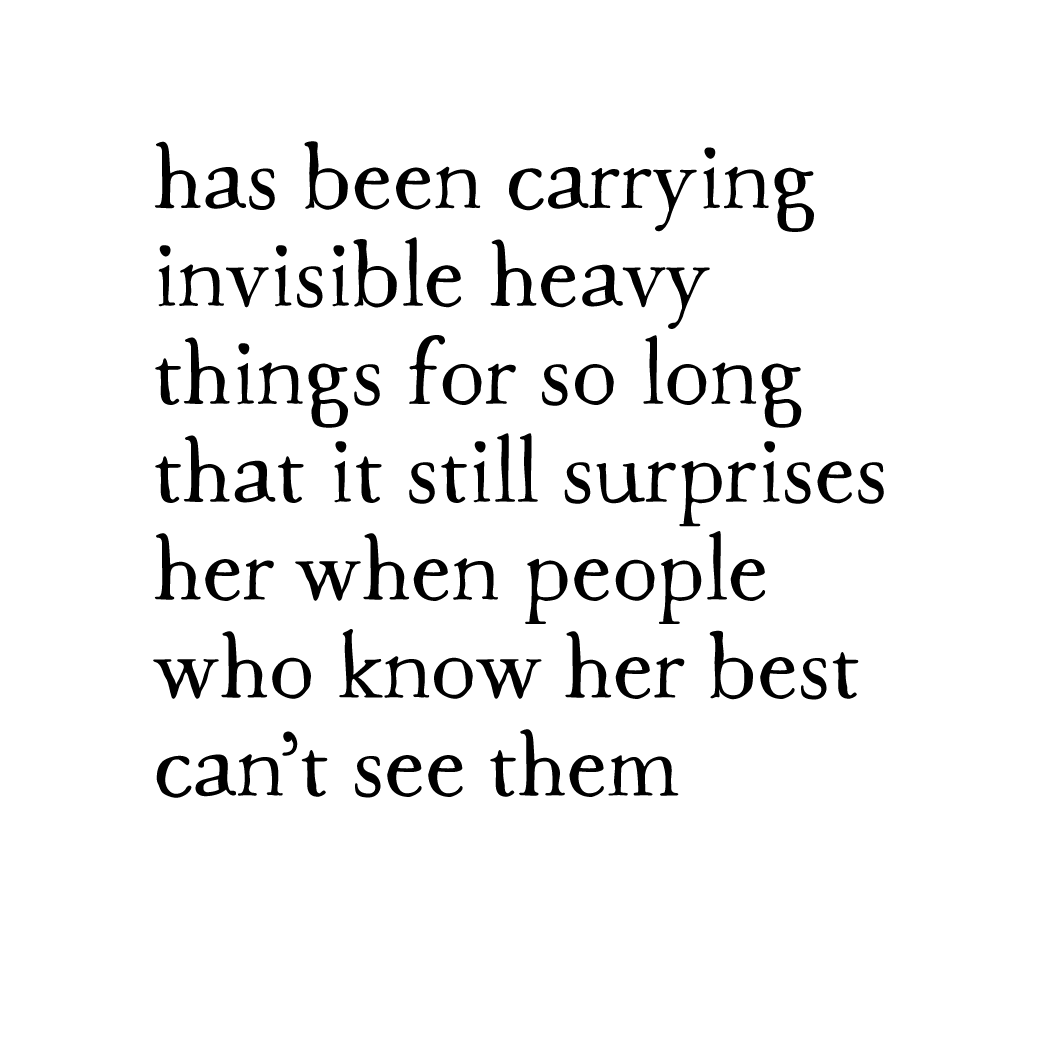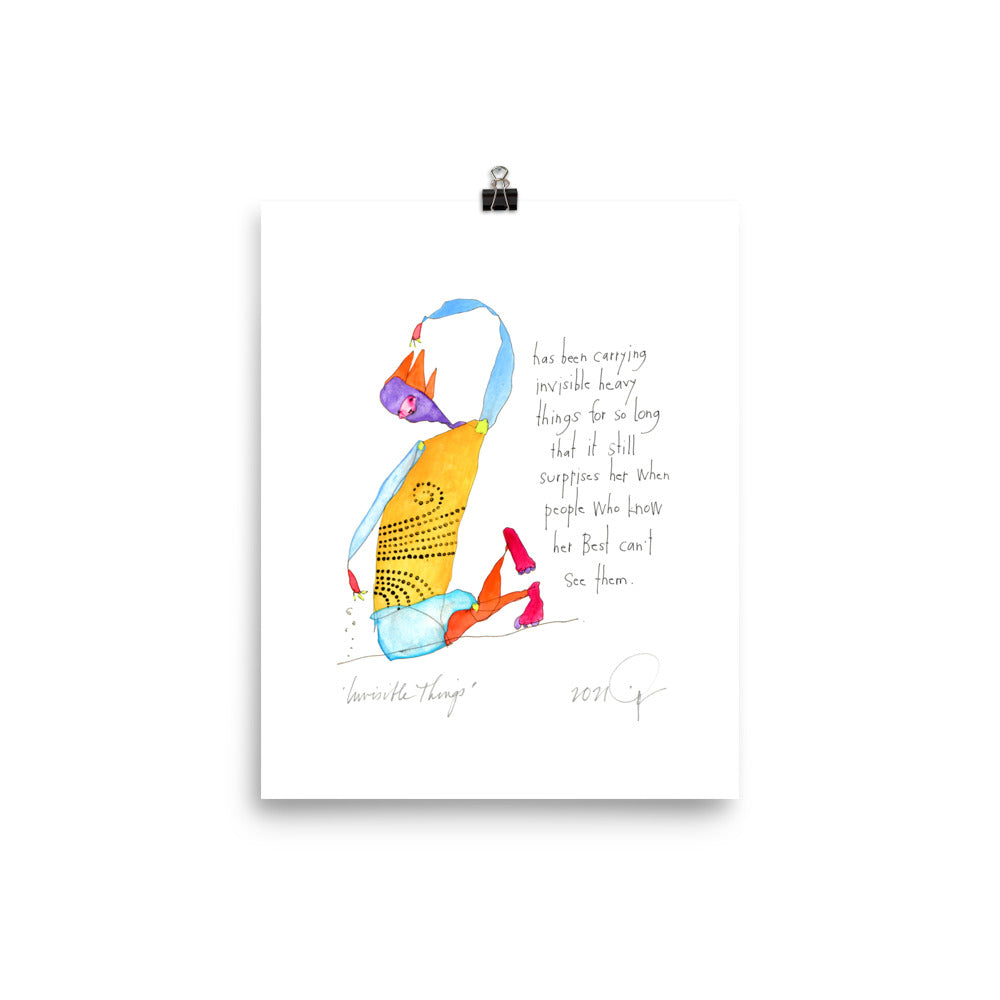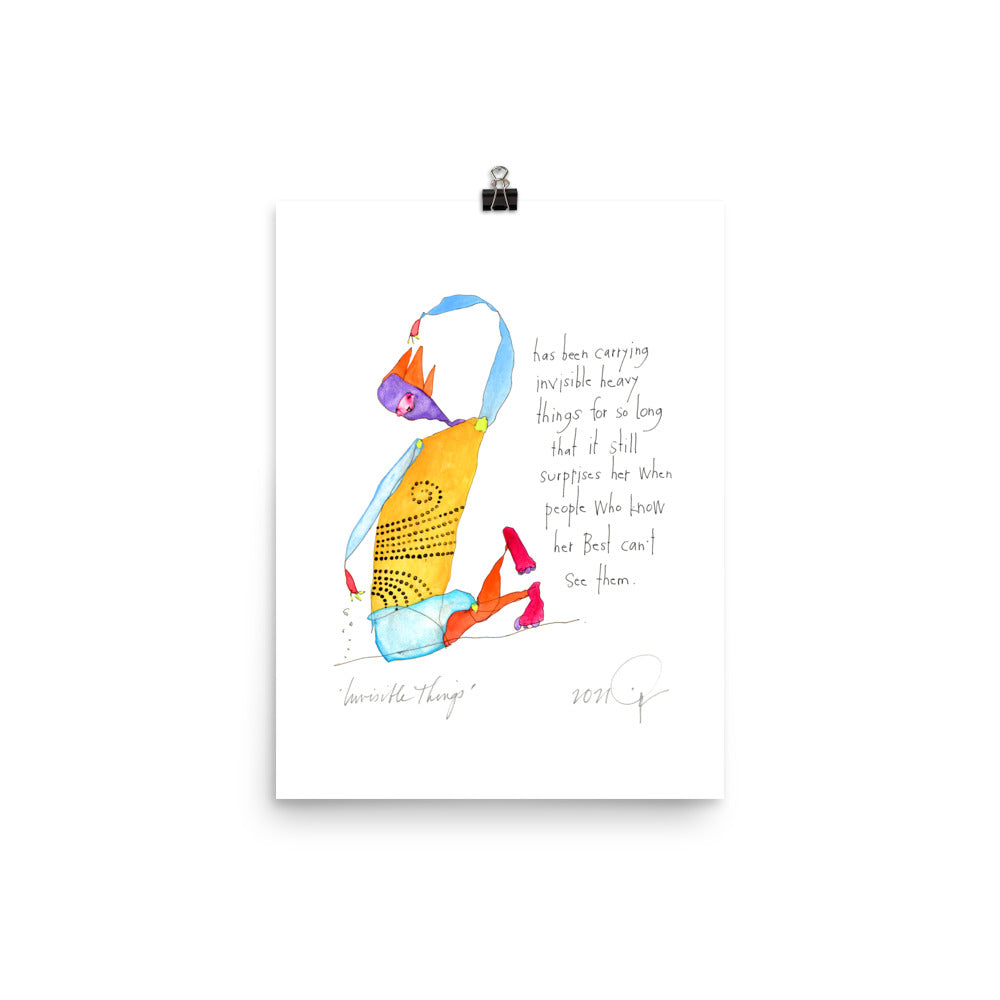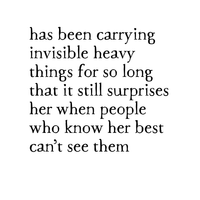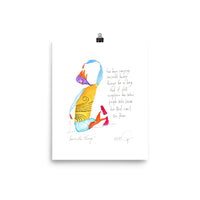 international invisible things print
perhaps it's time to put some of it down. now available internationally from select art printers in a region close to you.

has been carrying invisible heavy things for so long that it still surprises her when people who know her best can't see them
print description
signature, title & date printed on bottom edge

printed on museum quality, 100% cotton, acid-free paper

this giclée print is a digital reproduction from Kai's original watercolor in his notebook
printed to order at select art printers around the world
fits any standard 8x10 or 12x16 frame
artist
The art & story by Kai on July 12, 2021.