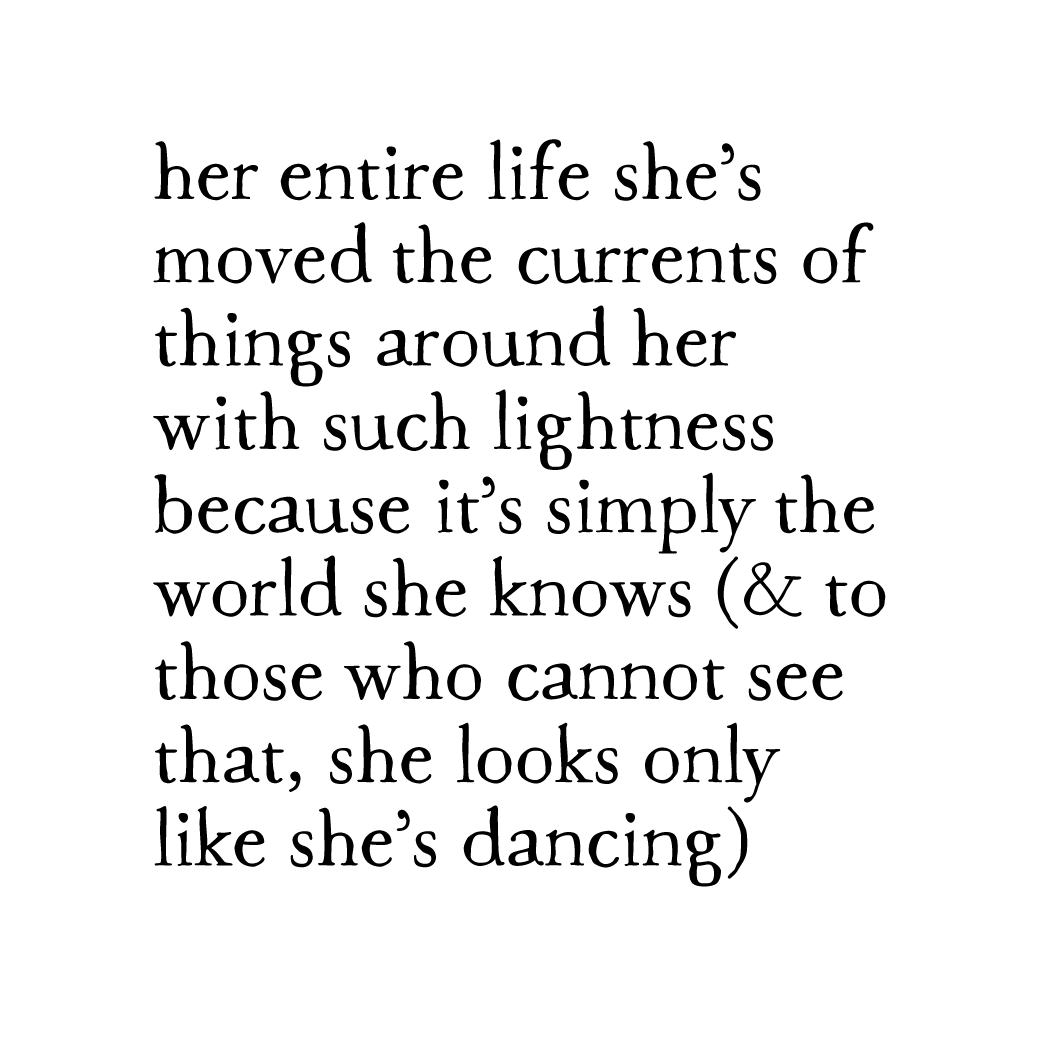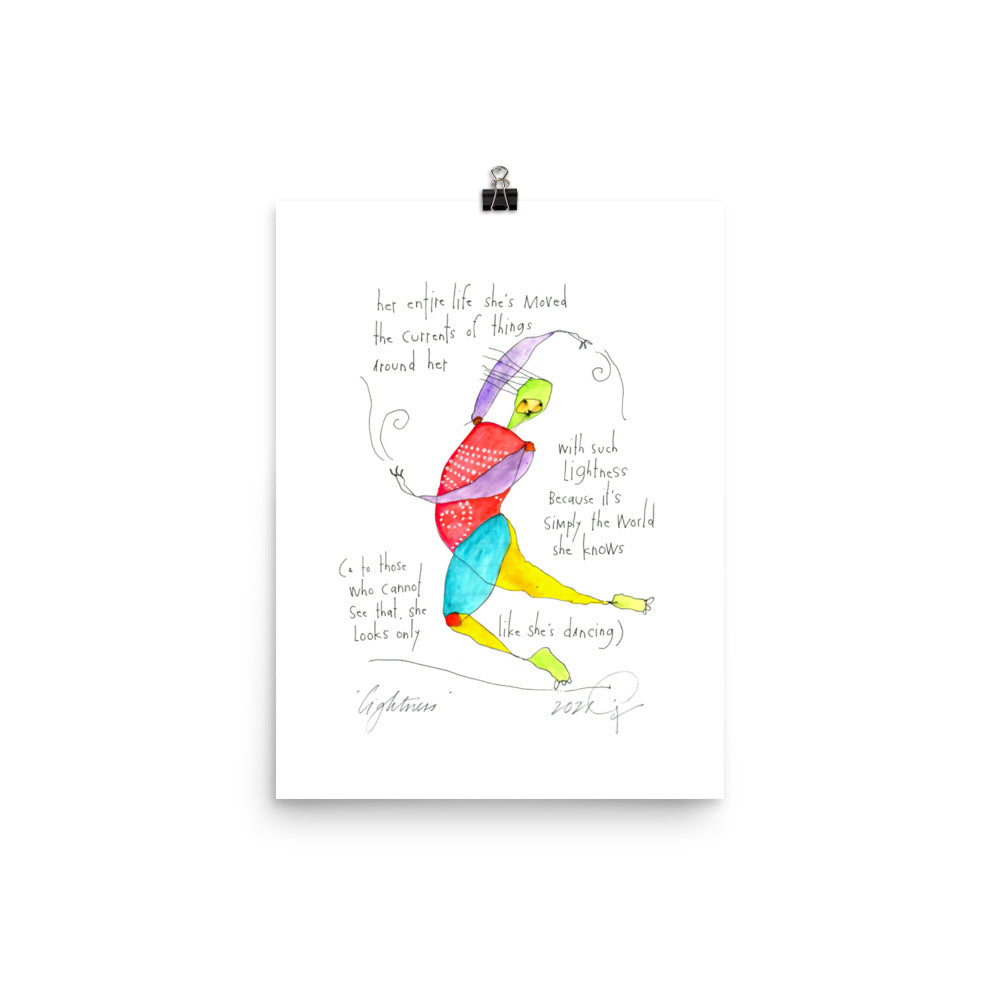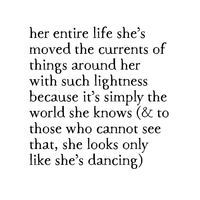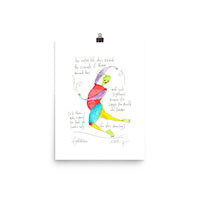 international lightness print
A new addition to our internationally-available work. Consider it a reminder that, oftentimes, the thing you do like breathing is completely invisible to someone who does not see the world that way.
her entire life she's moved the currents of things around her with such lightness because it's simply the world she knows (& to those who cannot see that, she looks only like she's dancing)
print description
signed, titled & dated on bottom edge

giclée print on museum quality, 100% cotton, acid-free paper

this print is a digital reproduction of Kai's original watercolor in his notebook
printed to order at select art printers around the globe
fits any standard 8x10 or 12x16 frame
artist
The art & story created by Kai Skye (pen name: Brian Andreas) on April 22, 2021.