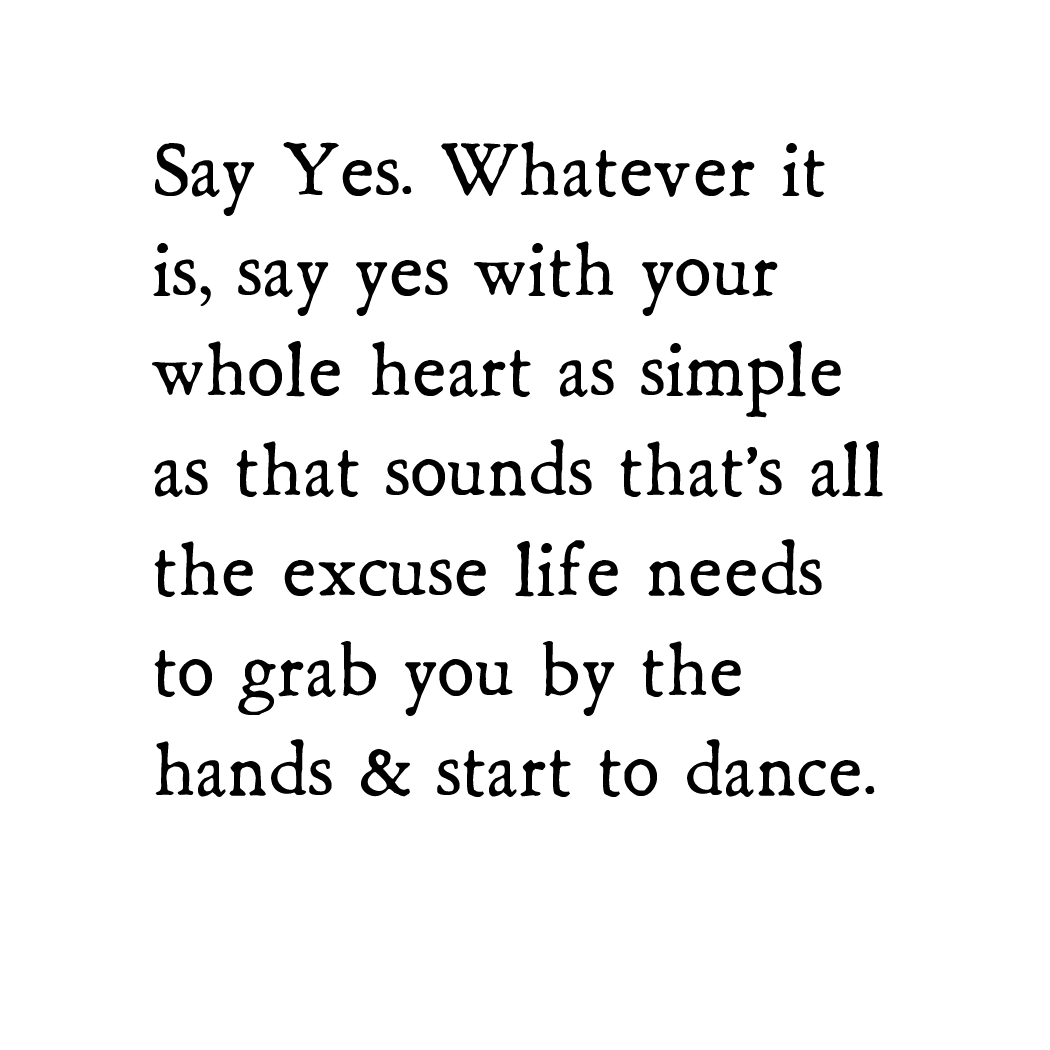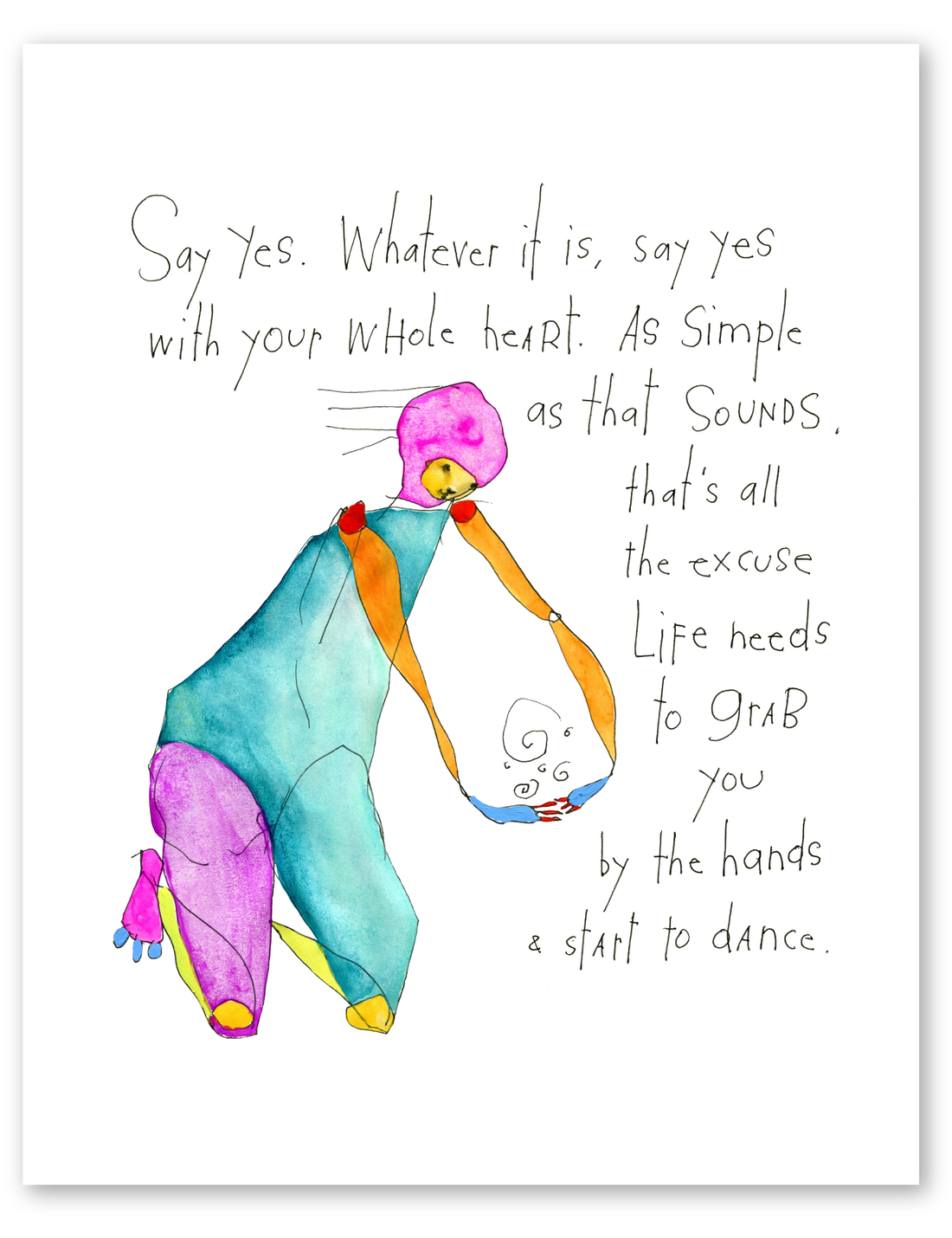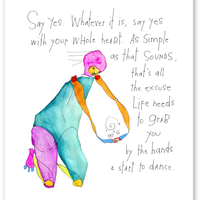 international say yes print
Now available internationally from select art printers in your region.
Say Yes. Whatever it is, say yes with your whole heart. As simple as that sounds, that's all the excuse life needs to grab you by the hands & start to dance.

Please note: the version of this that ships in the US from our studio is found here...
print description
signed, titled & dated by the artist on bottom edge

printed on museum quality, 100% cotton, acid-free paper

this print is a digital reproduction of Kai's original watercolor from his notebooks.
printed to order at select art printers worldwide
fits any standard 8x10 or 12x16 frame
artist
The story was first written back in 2014. The art was created on March 15, 2020 by Kai