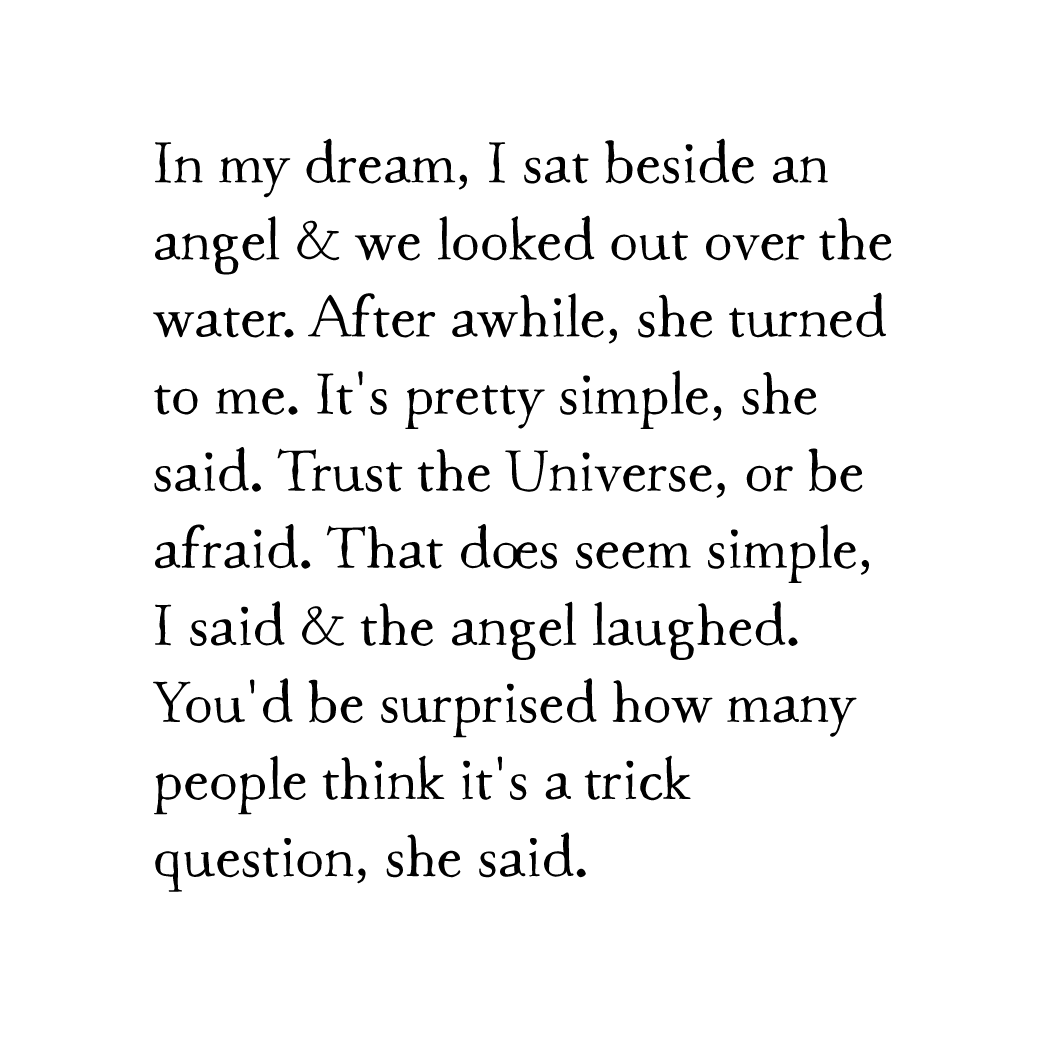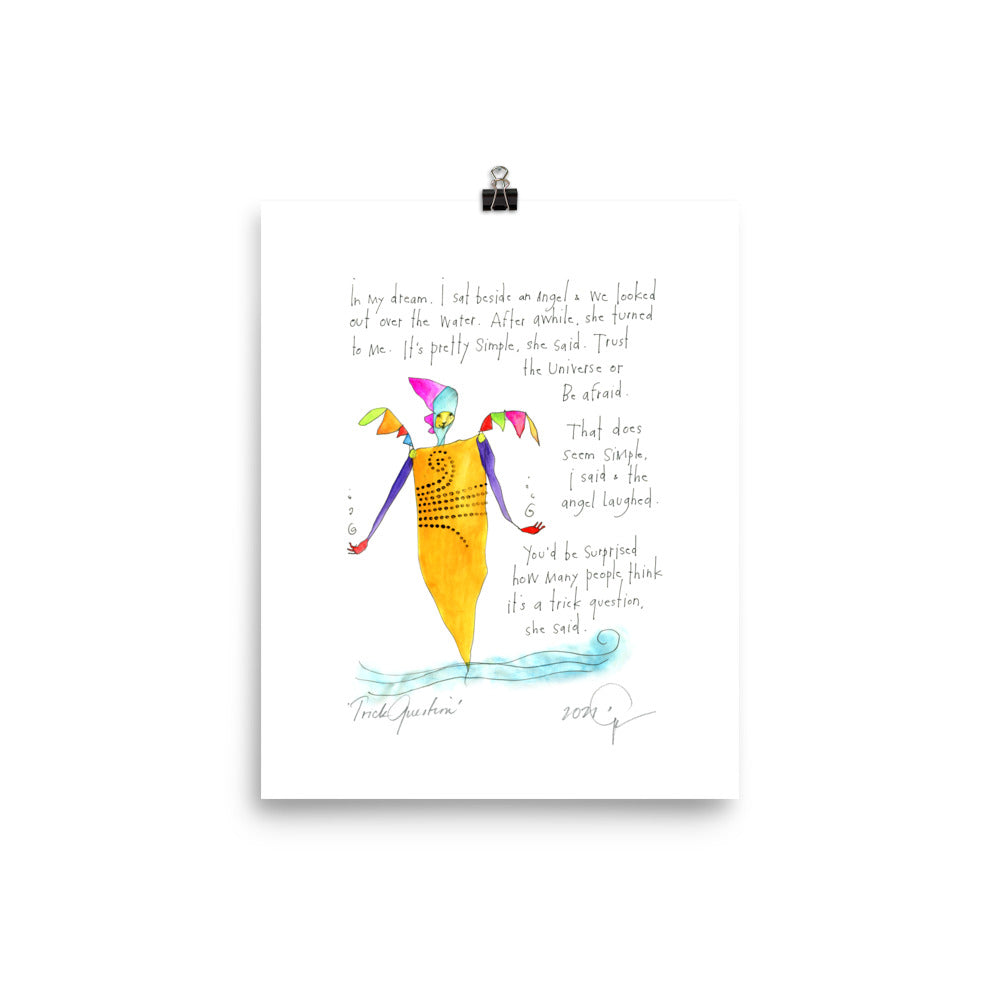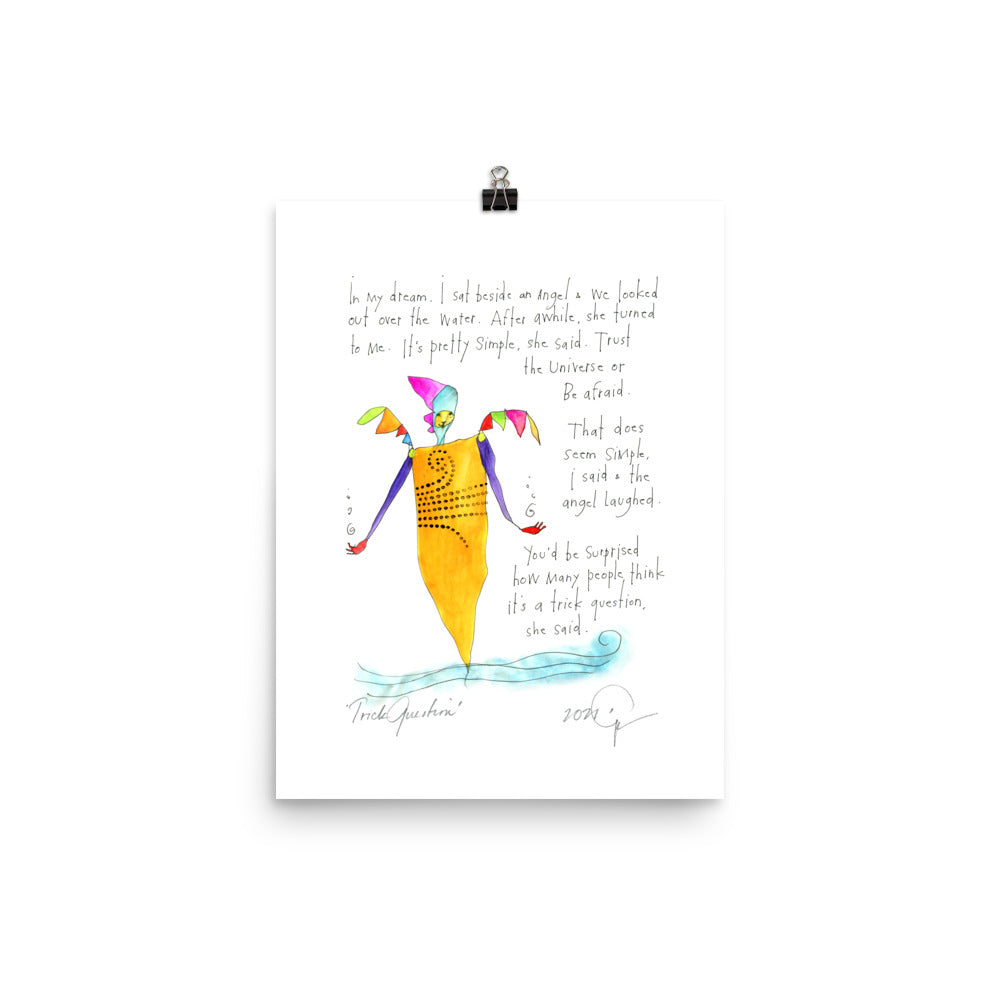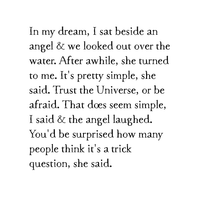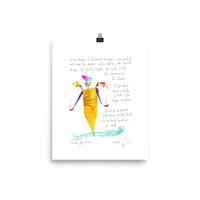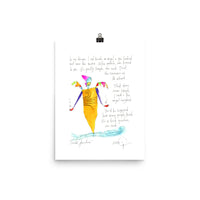 international trick question print
The latest addition to the everyday angels, now available internationally from select art printers around the world closest to your location... 
In my dream, I sat beside an angel & we looked out over the water. After awhile, she turned to me, It's pretty simple, she said. Trust the Universe, or be afraid. That does seem simple, I said & the angel laughed. You'd be surprised how many people think it's a trick question, she said.

print description
signature, title & dateprinted on bottom edge

printed on museum quality, 100% cotton, acid-free paper

this giclée print is a digital reproduction of Kai's drawing with watercolor
printed to order at select art printers around the world
fits any standard 8x10 or 12x16 frame
artist
The art & story were originally created by Kai on July 4, 2021