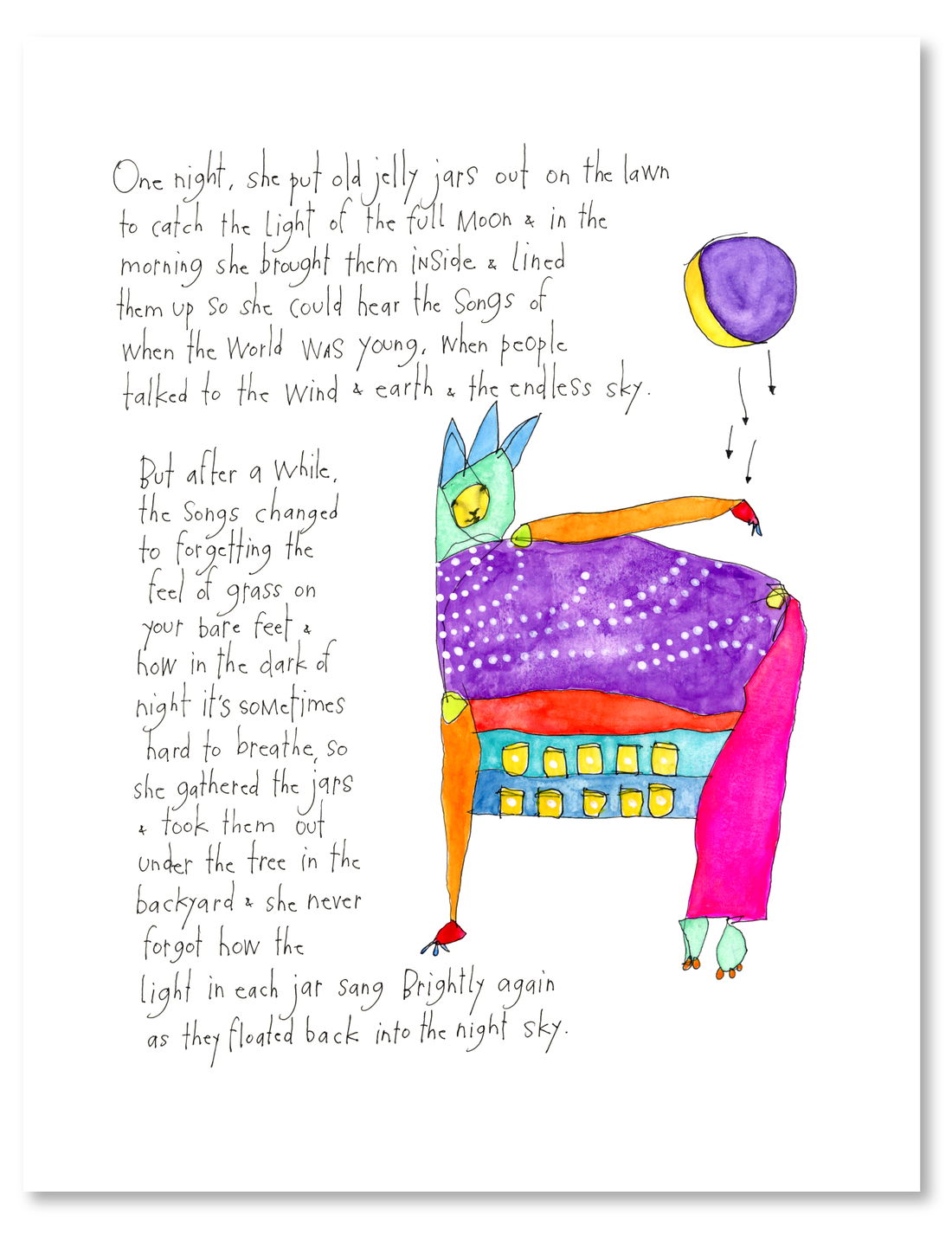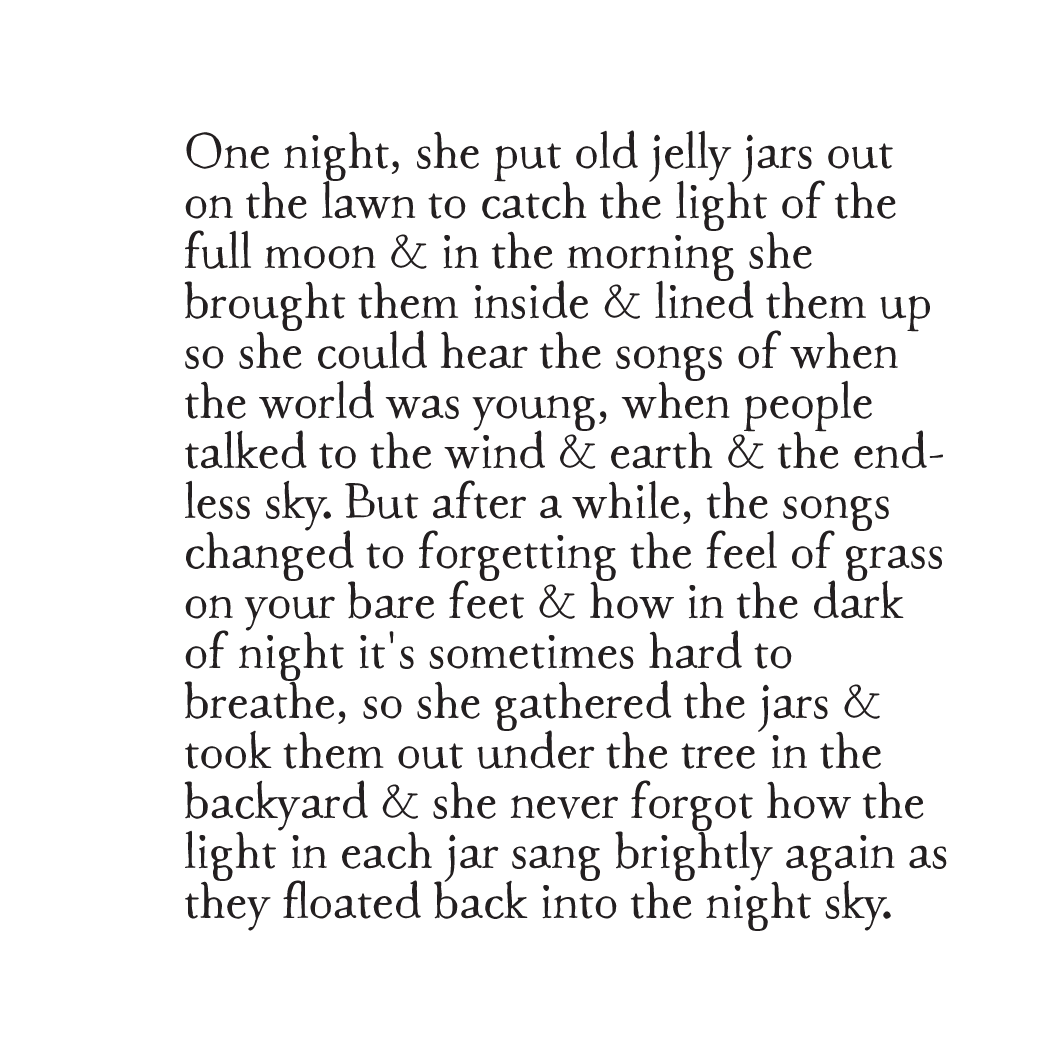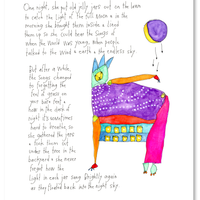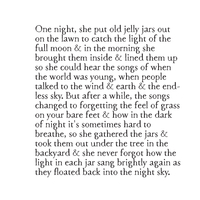 moonlight in jars art print
One night, she put old jelly jars out on the lawn to catch the light of the full moon & in the morning she brought them inside & lined them up so she could hear the songs of when the world was young, when people talked to the wind & earth & the endless sky. But after a while, the songs changed to forgetting the feel of grass on your bare feet & how in the dark of night it's sometimes hard to breathe, so she gathered the jars & took them out under the tree in the backyard & she never forgot how the light in each jar sang brightly again as they floated back into the night sky. 

story & art created by Kai in June 2023
more about this art print...
This piece is printed on 315 gsm European etching paper. For both collectors & paper people, it's an archival, museum-grade paper. Which means 100% cotton fiber, acid-free, lignin-free, and optical brightener (OBA) free.
It's a reproduction of Kai's original drawings & watercolors from his notebooks. Kai's bio
Printed to order at our studio, proofed & signed by the artist.
It includes a pH neutral backing board made from 100% recycled material & comes protected in a plant-based compostable bag to keep it safe in shipping
Compatible with 8x10 & 11x14 frames.