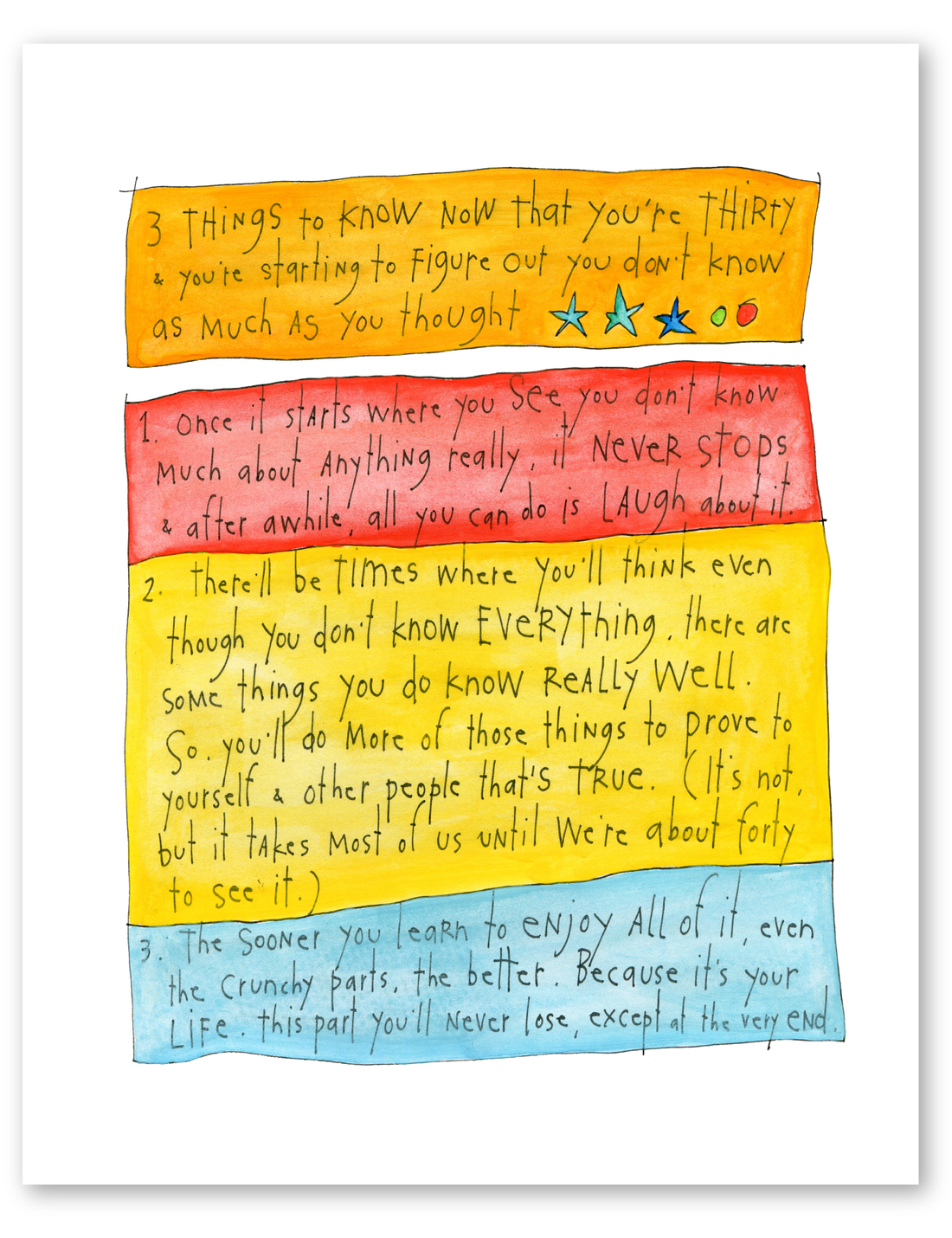 3 Things to Know Now That You're Thirty & you're starting to figure out you don't know as much as you thought. 1. Once it starts where you see you don't know much about anything really, it never stops & after awhile, all you can do is laugh about it. 2. There'll be times where you think even though you don't know everything, there are some things you do know really well. So, you'll do more of those things to prove to yourself & other people that's true. (It's not, but it takes most of us until we're forty to see it.) 3. The sooner you learn to enjoy all of it, even the crunchy parts, the better. Because it's your life. This part you'll never lose, except at the very end.
art & story originally created as a commission in 2016 by Kai
more about this art print...
This piece is printed on 315 gsm European etching paper. For both collectors & paper people, it's an archival, museum-grade paper. Which means 100% cotton fiber, acid-free, lignin-free, and optical brightener (OBA) free.
It's a reproduction of Kai's original drawings & watercolors from his notebooks. Kai's bio
Printed to order at our studio, proofed & signed by the artist.
It includes a pH neutral backing board made from 100% recycled material & comes protected in a plant-based compostable bag to keep it safe in shipping
Compatible with 8x10 & 11x14 frames.