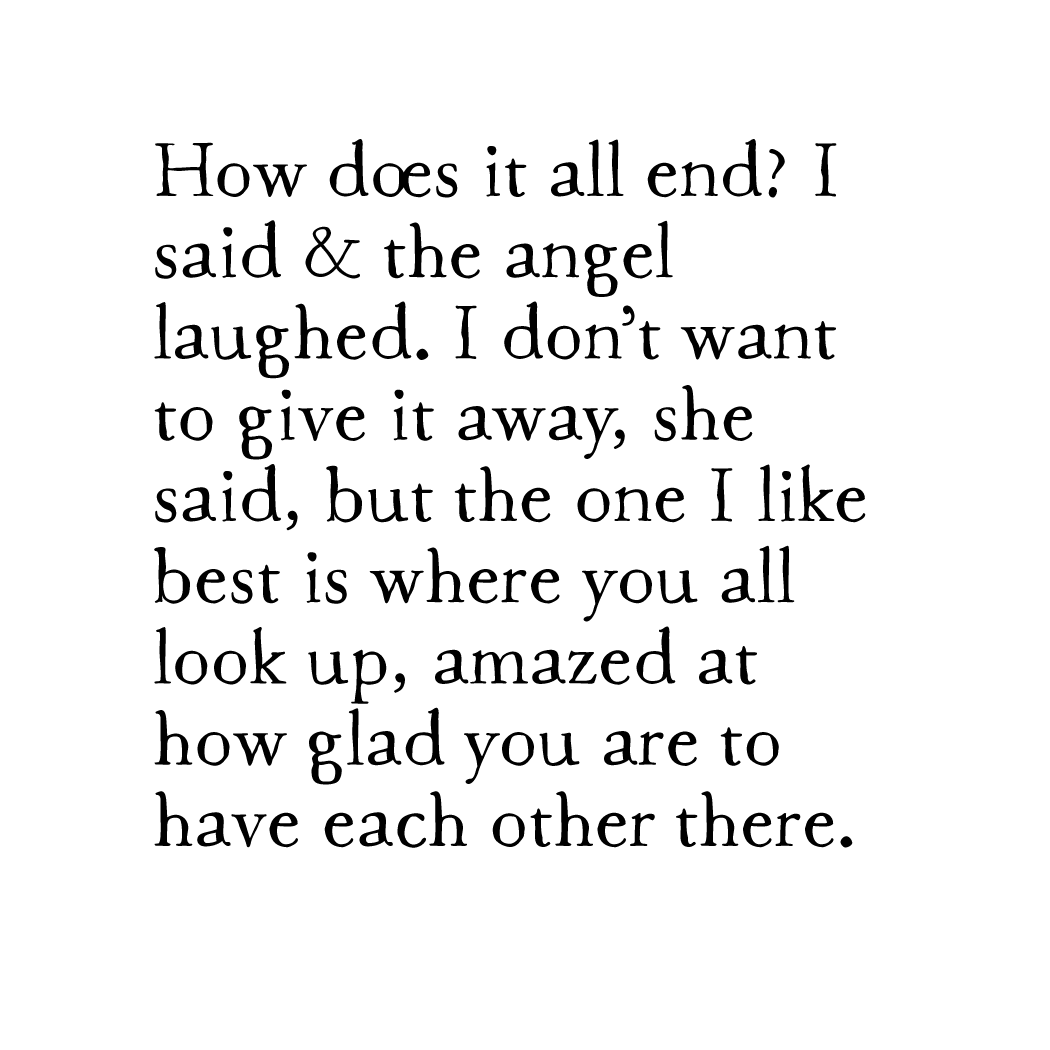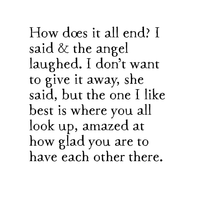 How does it all end? I said & the angel laughed. I don't want to give it away, she said, but the one I like best is where you all look up, amazed at how glad you are to have each other there.
description
wood block species will vary according to what we have available

average dimensions: 4.5" W x 5" H x 7/8" D
each block is shaped & painted here in the studio with our unique bird & brush process:  the final piece has at least 8 layers of paint, graphite & ink (including a secret hand written wish) making each piece an original  
story on the front, with our bird & brush studio signature on the back
natural grain on the sides & back exposed to show the story of wood
comes in an organic cotton bag & a card describing the wood species and origin
artist
written by Kai on June 29, 2020.