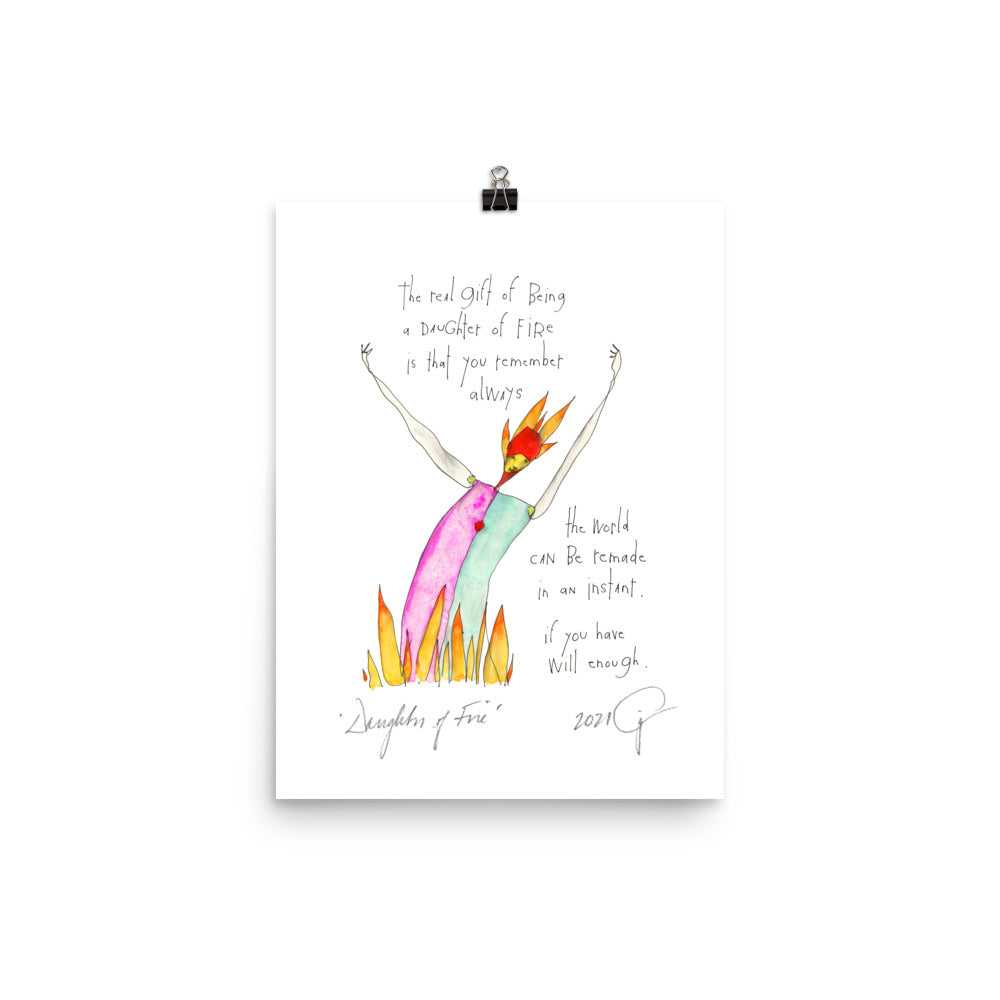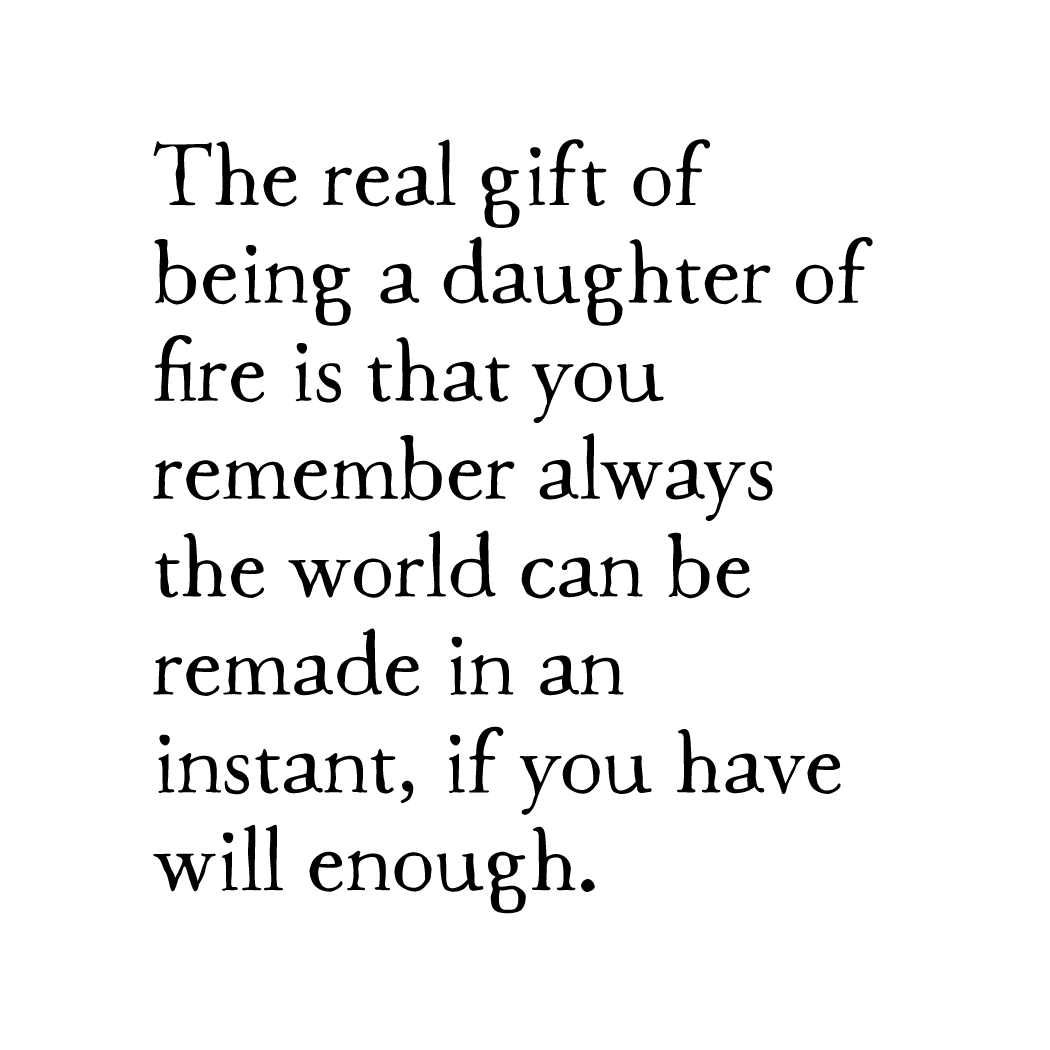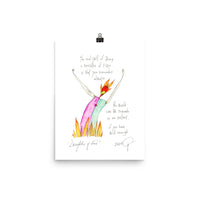 international daughter of fire print
One of the new elemental stories that Kai's been playing with lately. Now available from select art printers internationally in a region close to you.
The real gift of being a daughter of fire is that you remember always the world can be remade in an instant, if you have will enough.
print description
signed, titled & dated on bottom edge

printed on museum quality, 100% cotton, acid-free paper

this print is a digital reproduction of Kai's original watercolor in his notebook
printed to order at select locations internationally
fits any standard 8x10 or 12x16 frame
artist
The art & story were created by Kai Skye on February 07, 2021.