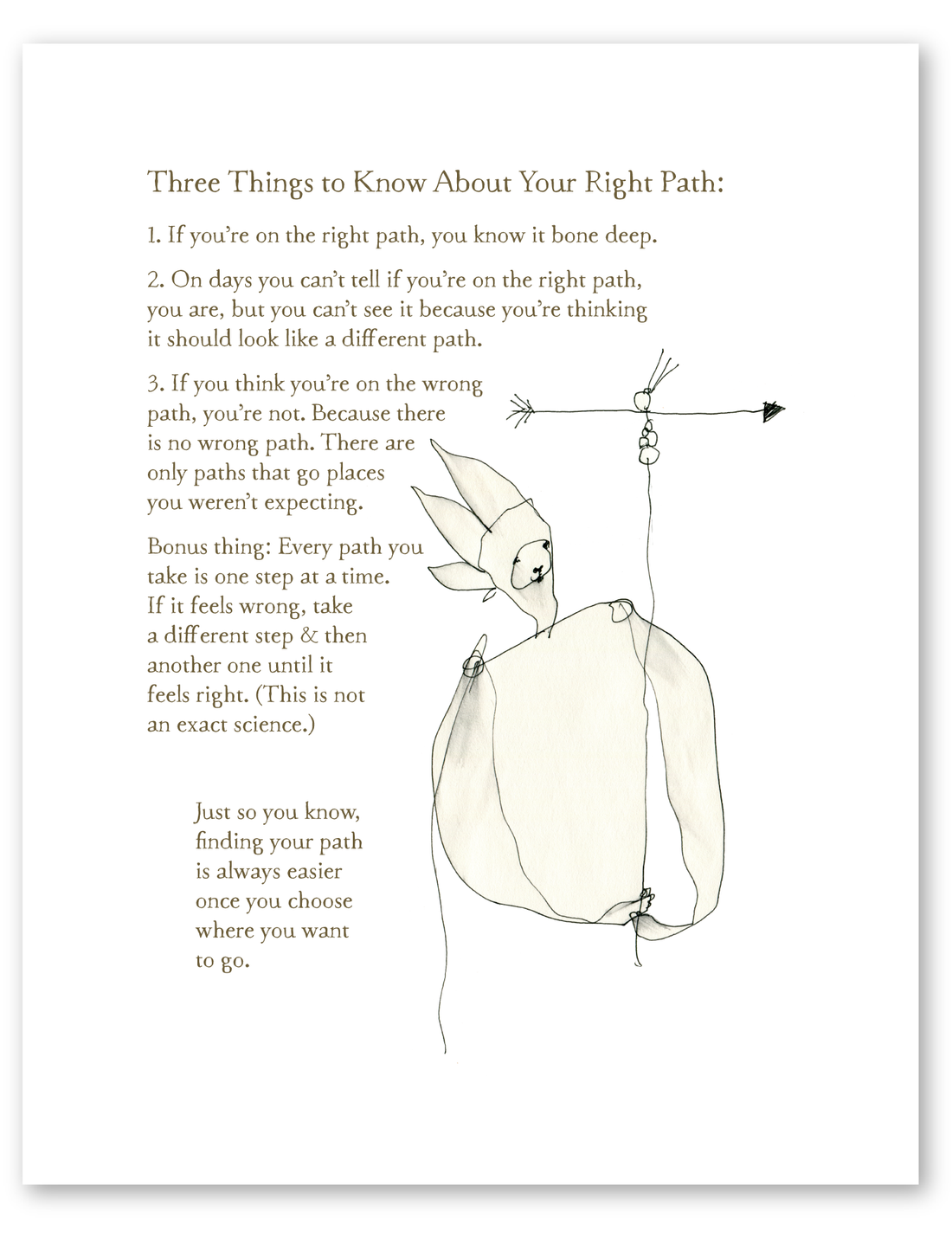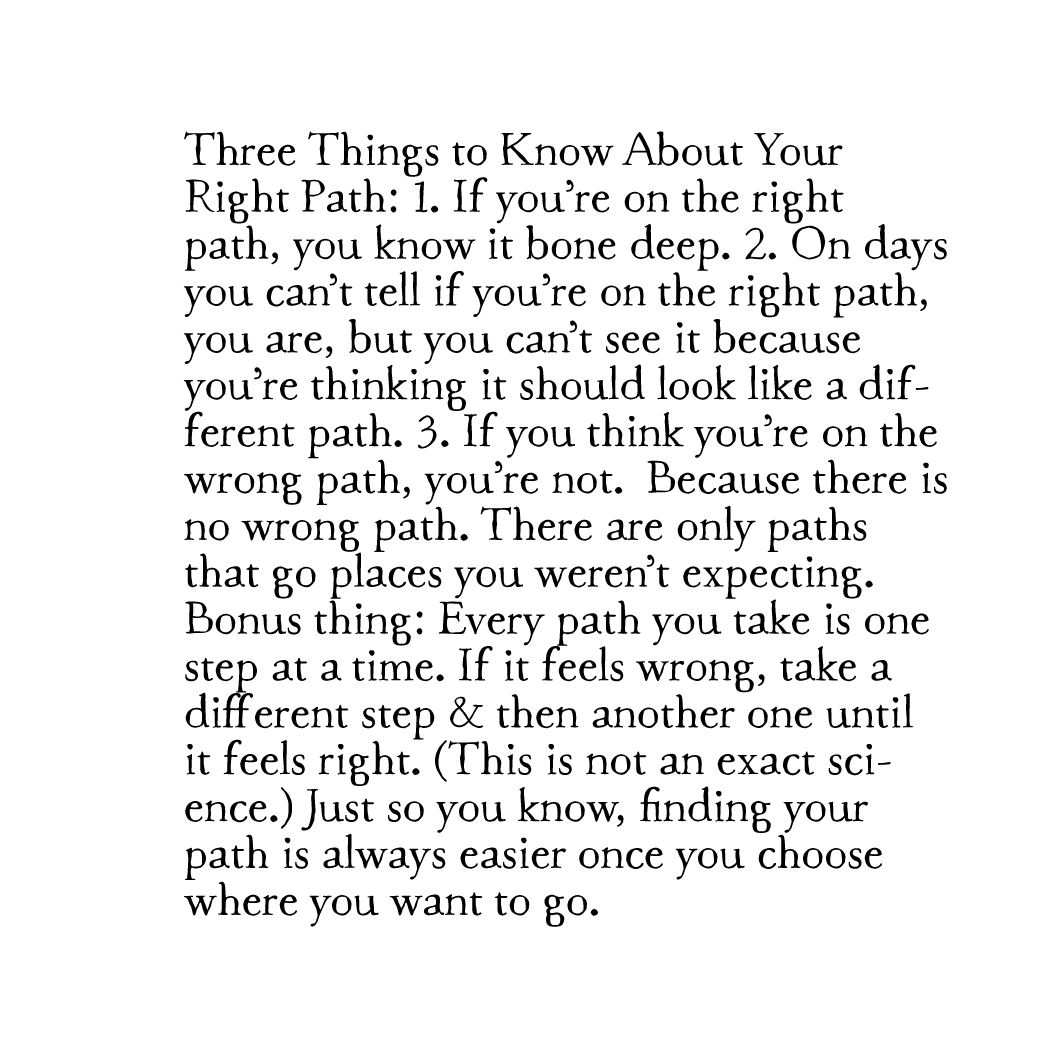 Three things to know about your right path: 1. If you're on the right path, you know it bone deep. 2. On days you can't tell if you're on the right path, you are, but you can't see it because you're thinking it should look like a different path. 3. If you think you're on the wrong path, you're not. Because there is no wrong path. There are only paths that go places you weren't expecting. Bonus thing: Every path you take is one step at a time. If it feels wrong take a different step & then another one util it feels right. (this is not an exact science).  Just so you know, finding your path is always easier once you choose where you want to go. 
more about this art print...
This piece is printed on 315 gsm European etching paper. For both collectors & paper people, it's an archival, museum-grade paper. Which means 100% cotton fiber, acid-free, lignin-free, and optical brightener (OBA) free.
It's a reproduction of Kai's original drawings & watercolors from his notebooks. Kai's bio
Printed to order at our studio, proofed & signed by the artist.
It includes a pH neutral backing board made from 100% recycled material & comes protected in a plant-based compostable bag to keep it safe in shipping
Compatible with 8x10 & 11x14 frames.