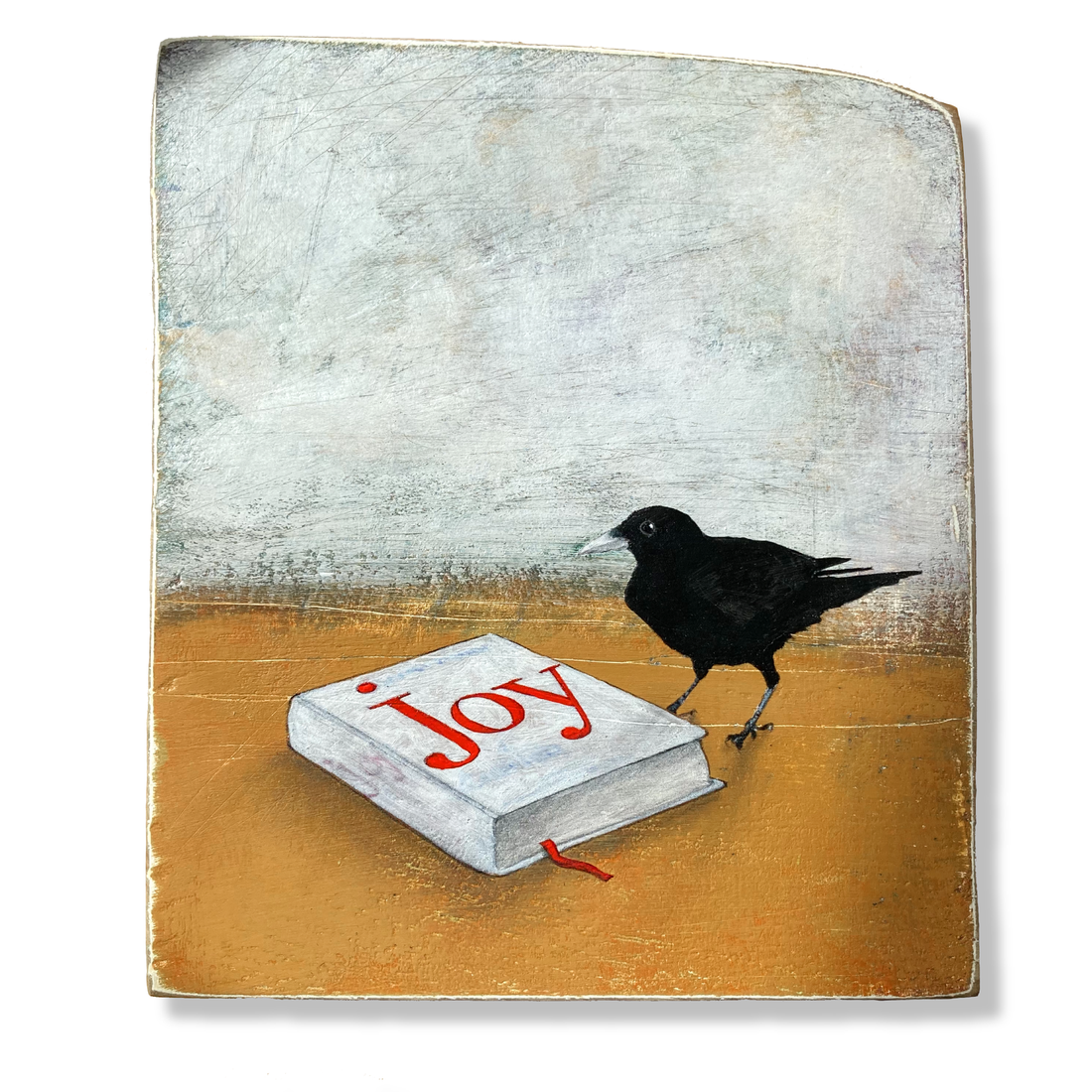 The newest Miranda, doing her own menu planning for the upcoming holidays...
Each Miranda artblock starts with an initial layer of a handwritten story (with this piece it tends to be on the joy of making food for the people you love). This layer is sanded lightly before the next paint layers are added. The final layer is the hand-blended shadows of Miranda & the cookbook to ground her in the landscape..

You can see why the Miranda artblocks are some of our favorite pieces...
 each artblock ordered plants one tree
description
average size of artblock: 5" W, 6.5" H, 1 - 1.5" D
wood species will vary according to what we have on hand. (The piece pictured is reclaimed sycamore)
packaged in an organic cotton bag with a small card

 

telling

 a brief

 history of the chosen wood & the bird & brush series
each block is shaped & painted here in the studio with our unique bird & brush process:  the final piece has 6-8 layers of paint, ink, & graphite (including the secret handwritten story...) - making each an original
artist
the original art was created by Kai on 22 September 2022
details
Here in the studio, we sand, paint, & hand finish each piece with natural beeswax.

Flying Edna studio signature on the back
natural grain on the sides and back exposed to show the raw wood