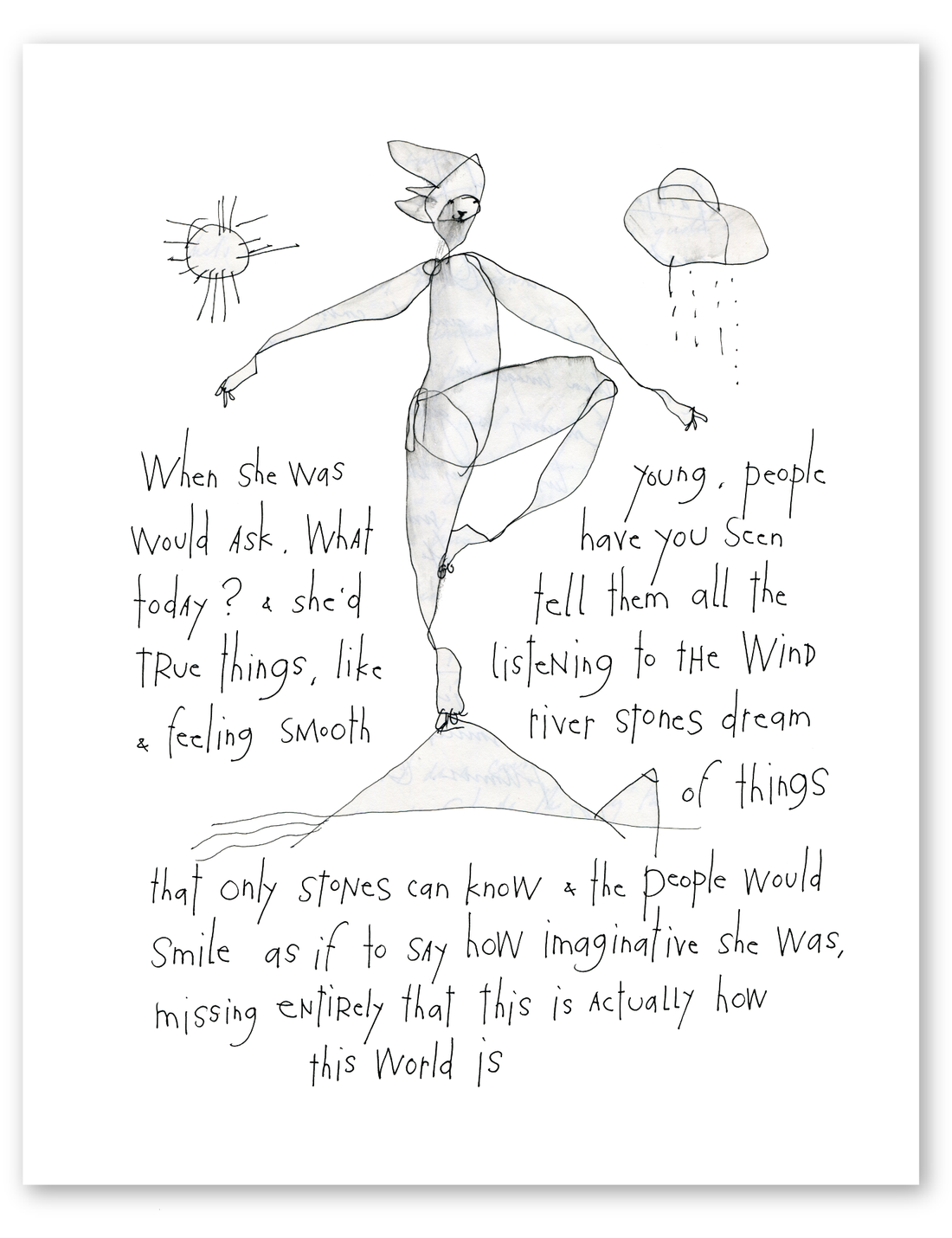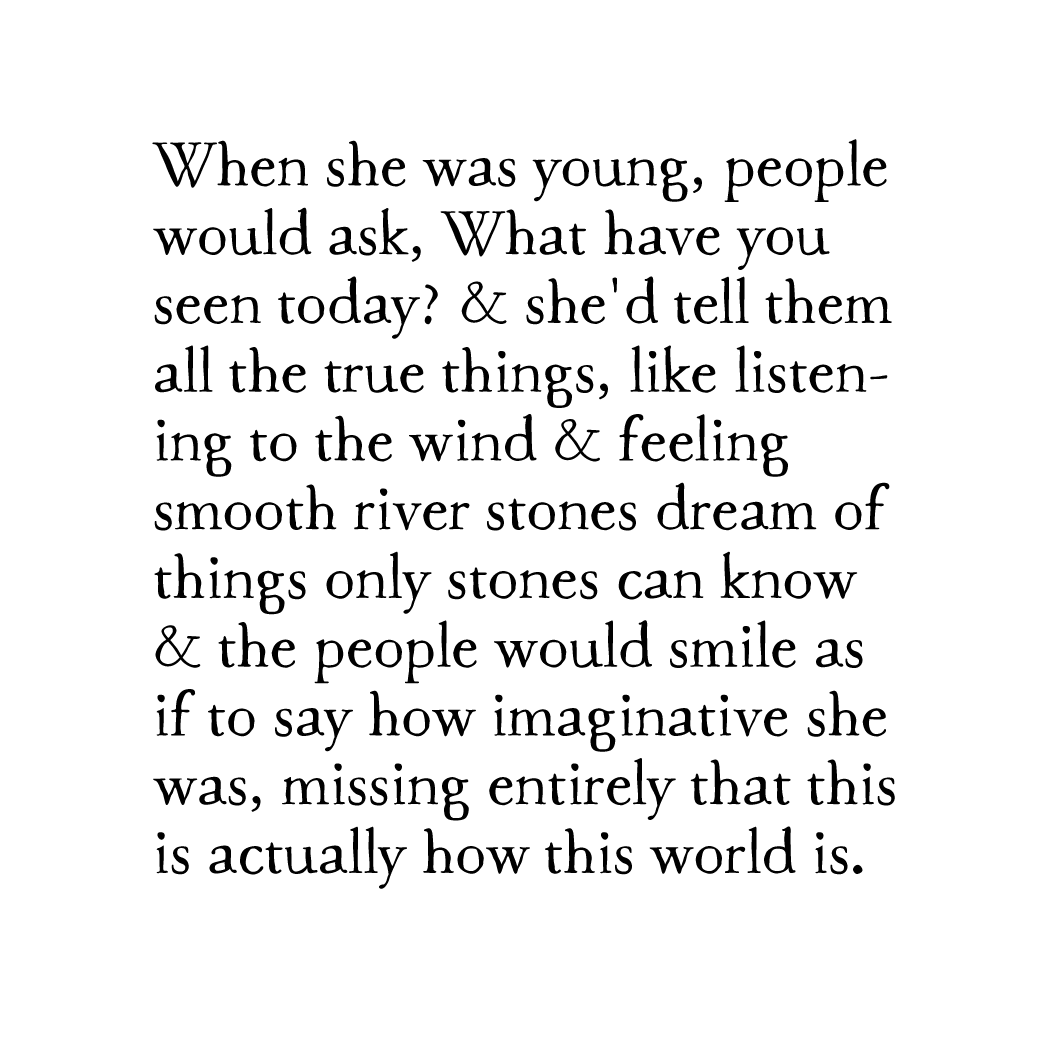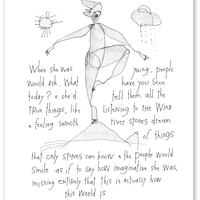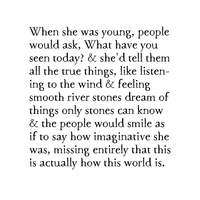 When she was young, people would ask, What have you seen today? & she'd tell them all the true things, like listening to the wind & feeling smooth river stones dream of things only stones can know & the people would smile as if to say how imaginative she was, missing entirely that this is actually how this world is.

art & story art created by Kai Skye on August 30, 2019
more about this art print...
Because Flying Edna is the artistic home of the artist, Brian Andreas - who now goes by Kai - he's able to proof & sign each of these with his new signature.
Our art prints are reproductions of Kai's original drawings & watercolors from his notebooks. Kai's bio
This piece is printed on 315 gsm European etching paper, an archival, museum-grade paper. Which means 100% cotton fiber, acid-free, lignin-free, and optical brightener (OBA) free.
It includes a pH neutral backing board made from 100% recycled material & comes protected in a plant-based compostable bag to keep it safe in shipping
Compatible with 8x10 & 11x14 frames.