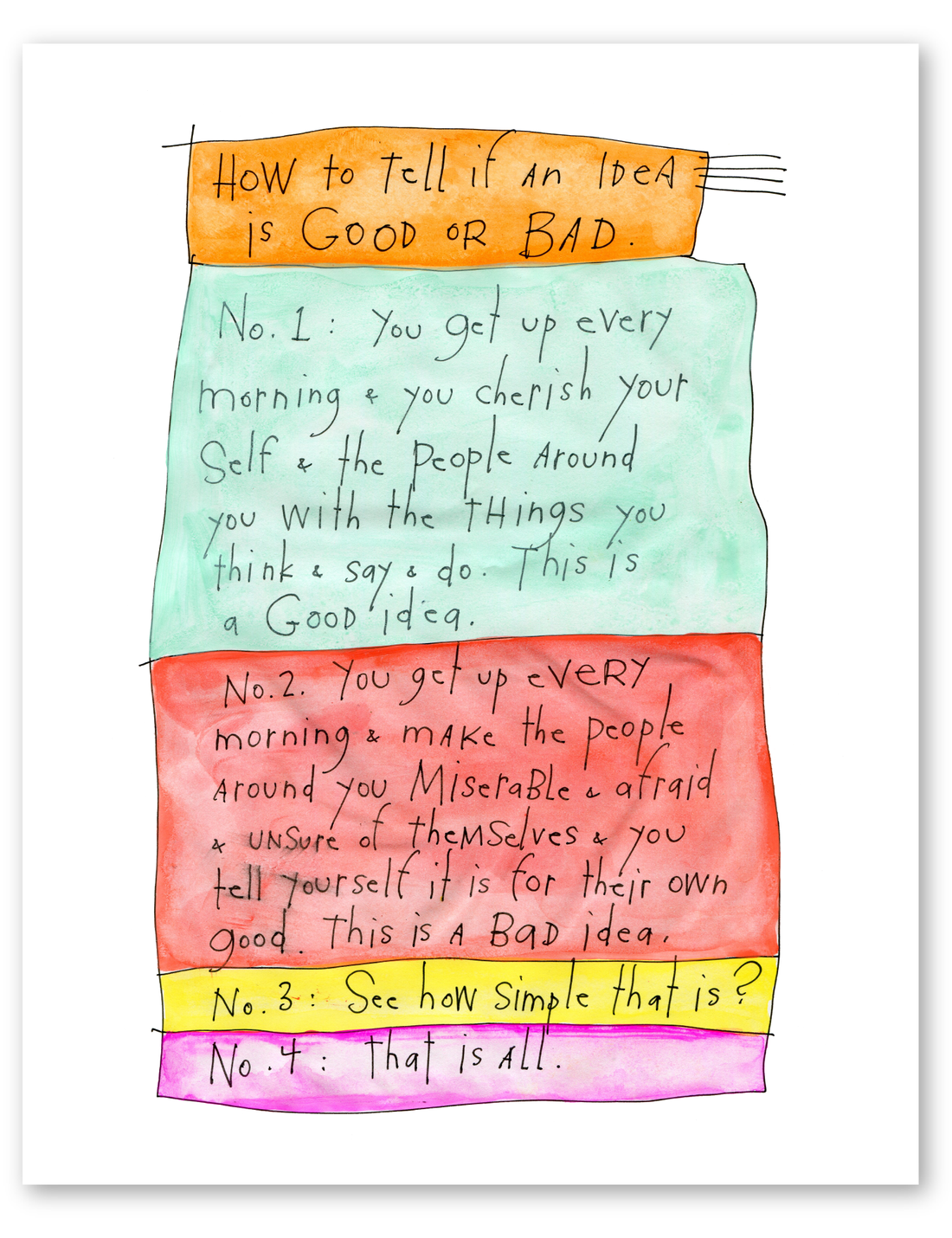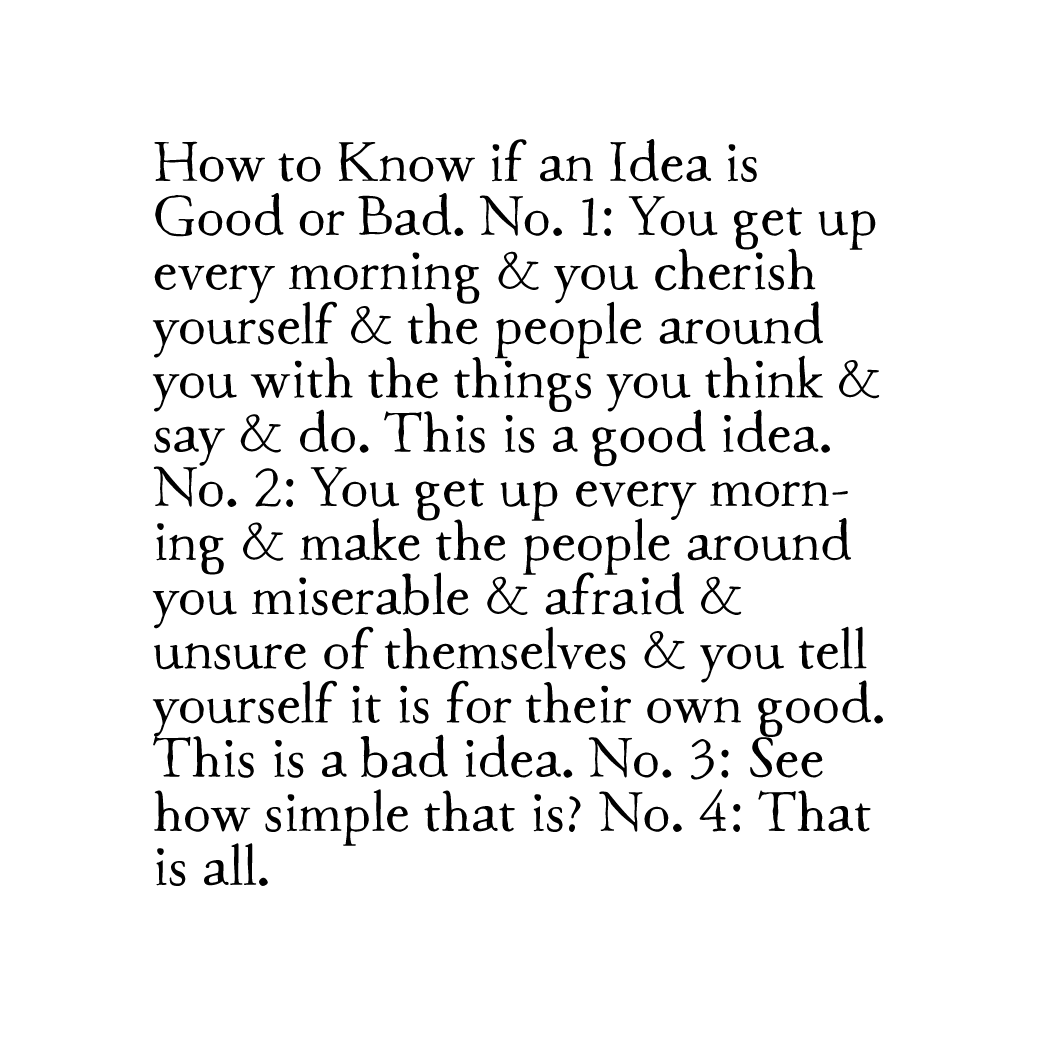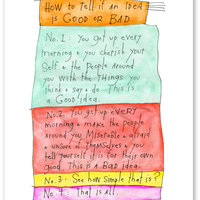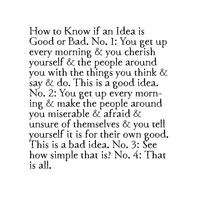 How to Know if an Idea is Good or Bad. No. 1: You get up every morning & you cherish yourself & the people around you with the things you think & say & do. This is a good idea. No. 2: You get up every morning & make the people around you miserable & afraid & unsure of themselves & you tell yourself it is for their own good. This is a bad idea. No. 3: See how simple that is? No. 4: That is all.

art & words were created on June 21, 2019 by Kai Skye. 
more about this art print...
This piece is printed on 315 gsm European etching paper. For both collectors & paper people, it's an archival, museum-grade paper. Which means 100% cotton fiber, acid-free, lignin-free, and optical brightener (OBA) free.
It's a reproduction of Kai's original drawings & watercolors from his notebooks. Kai's bio
Printed to order at our studio, proofed & signed by the artist.
It includes a pH neutral backing board made from 100% recycled material & comes protected in a plant-based compostable bag to keep it safe in shipping
Compatible with 8x10 & 11x14 frames.