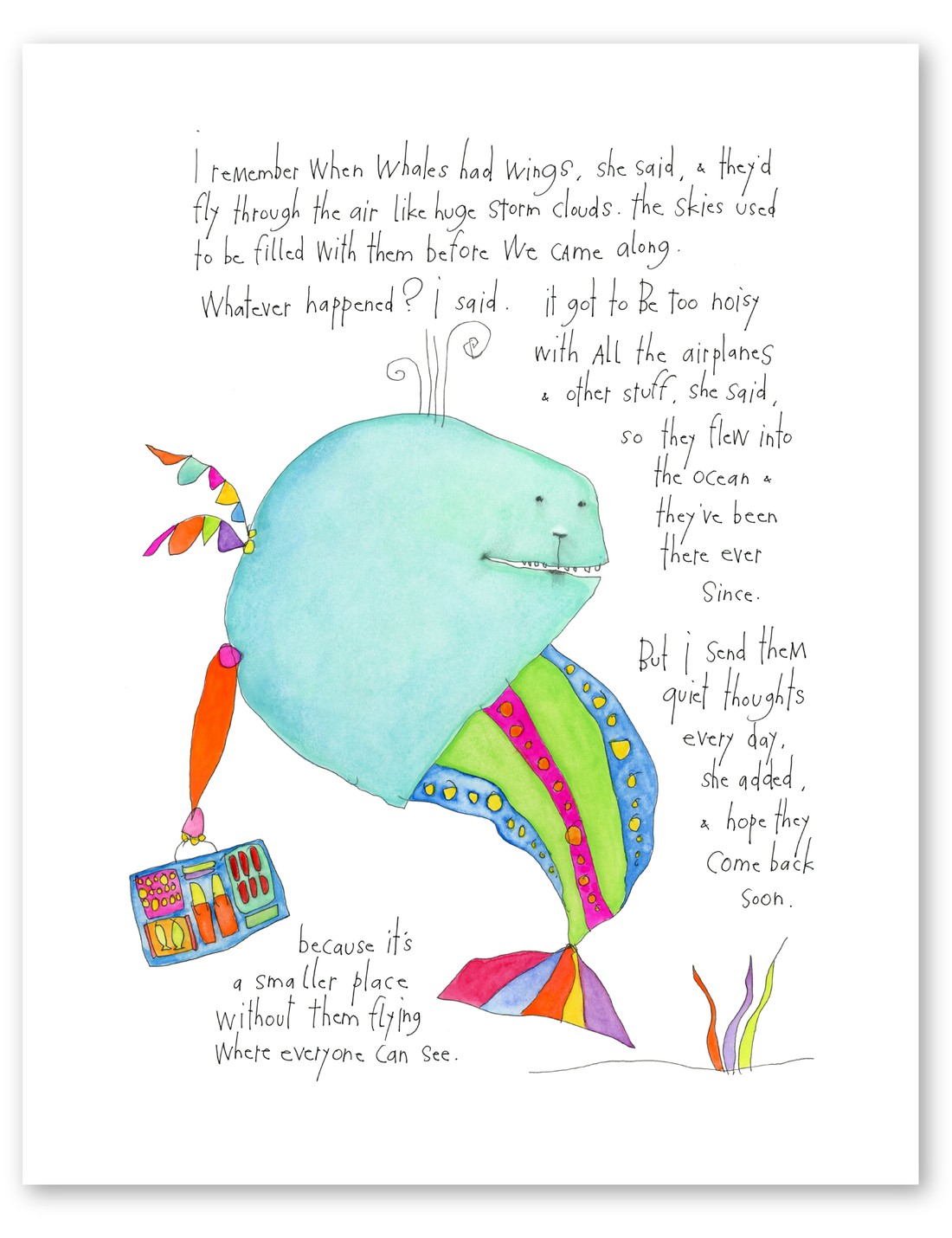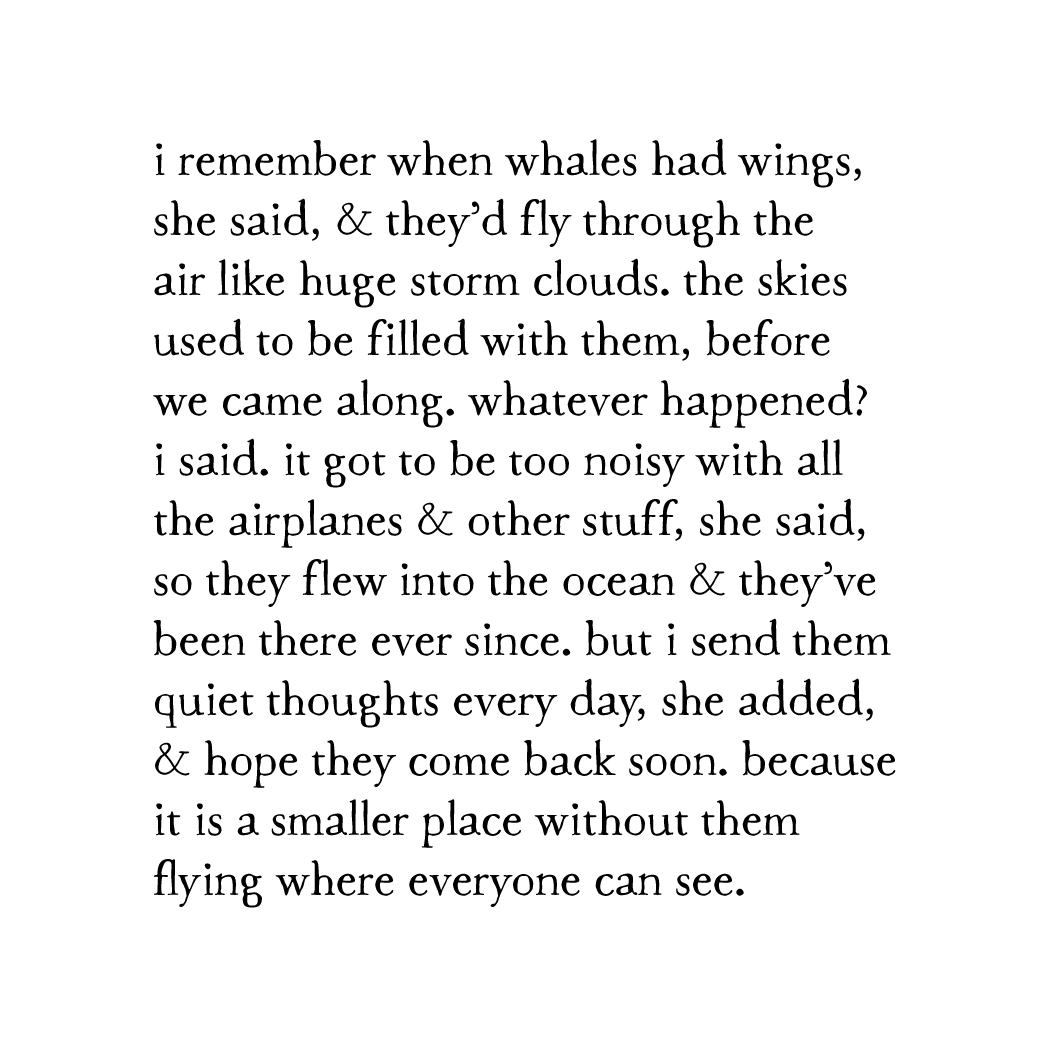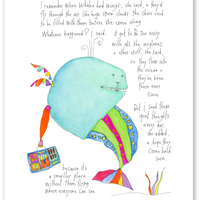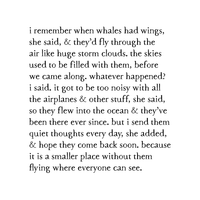 A long time ago, kai wrote a story called 'whales'. Which he published in one of his earlier books. As we were going through his notebooks a few weeks ago, we found all the original versions of it that he'd written. this is the one we like best of all...-)
(We've also put it in the 2024 calendar which you can order here. That's how much we like it...)
i remember when whales had wings, she said, & they'd fly through the air like huge storm clouds. the skies used to be filled with them, before we came along. whatever happened? i said. it got to be too noisy with all the airplanes & other stuff, she said, so they flew into the ocean & they've been there ever since. but i send them quiet thoughts every day, she added, & hope they come back soon. because it is a smaller place without them flying where everyone can see.
this version of the art & story created by kai in June 2023
more about this art print...
This piece is printed on 315 gsm European etching paper. For both collectors & paper people, it's an archival, museum-grade paper. Which means 100% cotton fiber, acid-free, lignin-free, and optical brightener (OBA) free.
It's a reproduction of Kai's original drawings & watercolors from his notebooks. Kai's bio
Printed to order at our studio, proofed & signed by the artist.
It includes a pH neutral backing board made from 100% recycled material & comes protected in a plant-based compostable bag to keep it safe in shipping
Compatible with 8x10 & 11x14 frames.