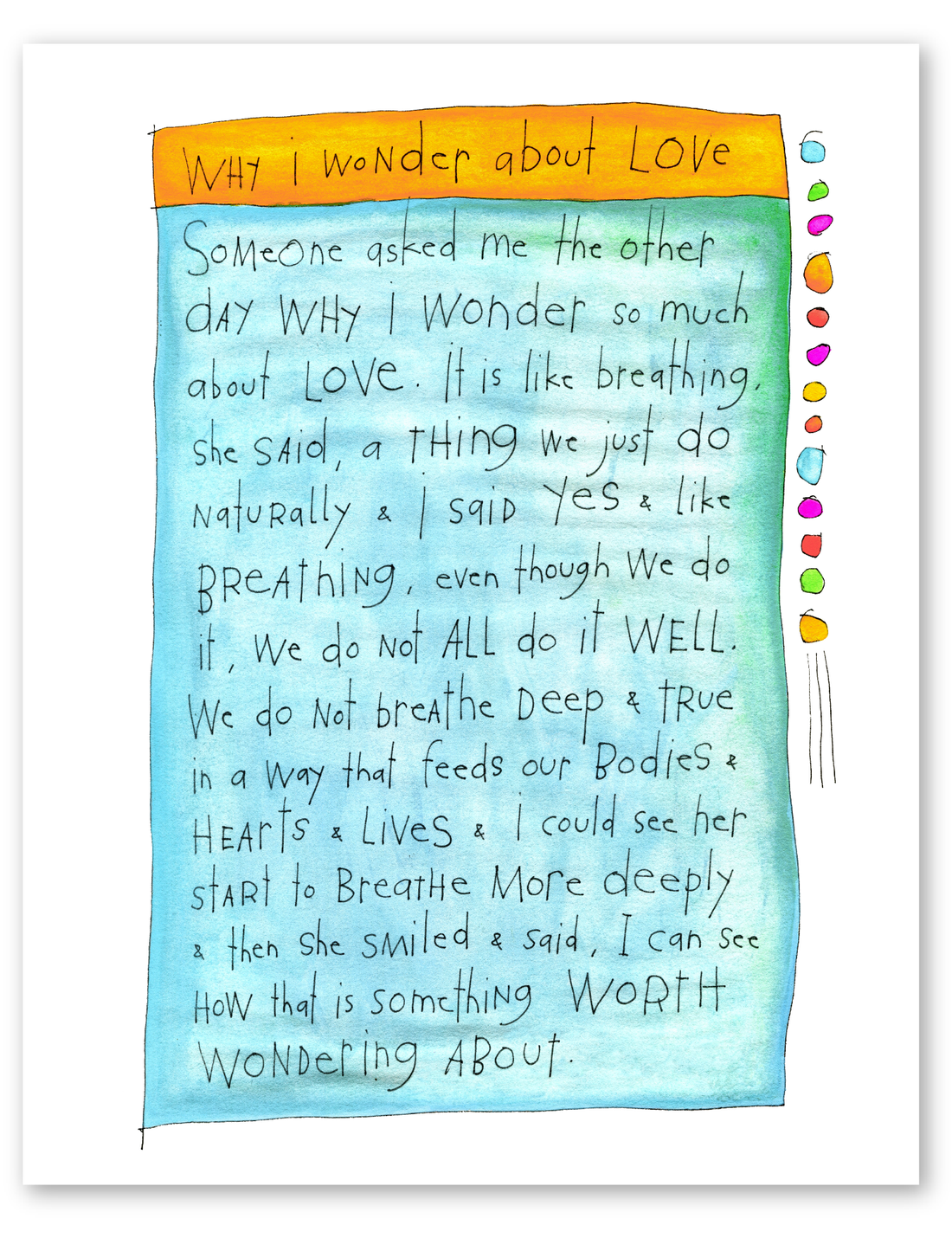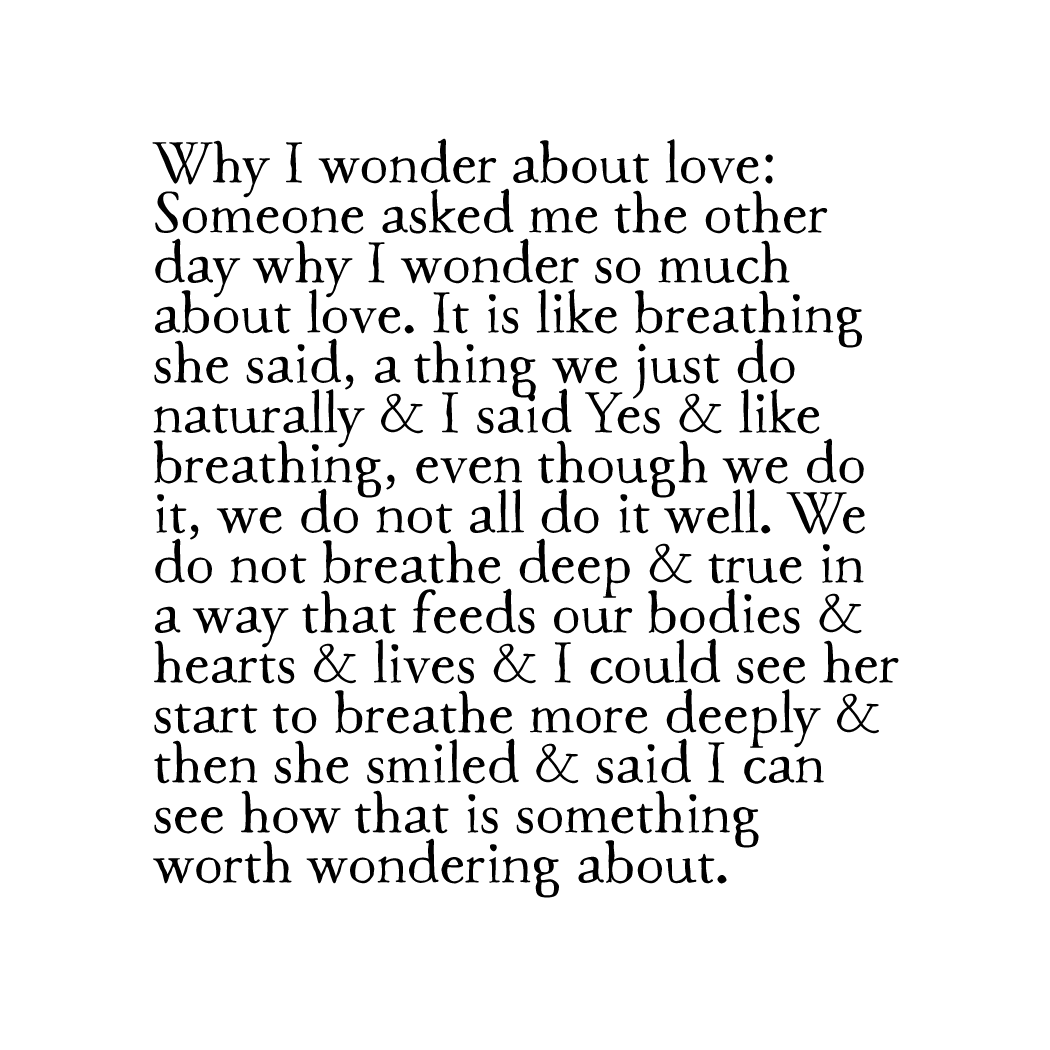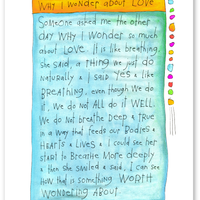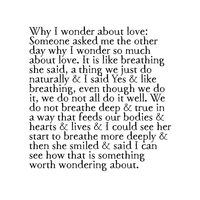 Why I wonder about love: Someone asked me the other day why I wonder so much about love. It is like breathing she said, a thing we just do naturally & I said Yes & like breathing, even though we do it, we do not all do it well. We do not breathe deep & true in a way that feeds our bodies & hearts & lives & I could see her start to breathe more deeply & then she smiled & said I can see how that is something worth wondering about.


art & story by Kai, 2017
more about this art print...
This piece is printed on 315 gsm European etching paper. For both collectors & paper people, it's an archival, museum-grade paper. Which means 100% cotton fiber, acid-free, lignin-free, and optical brightener (OBA) free.
It's a reproduction of Kai's original drawings & watercolors from his notebooks. Kai's bio
Printed to order at our studio, proofed & signed by the artist.
It includes a pH neutral backing board made from 100% recycled material & comes protected in a plant-based compostable bag to keep it safe in shipping
Compatible with 8x10 & 11x14 frames.