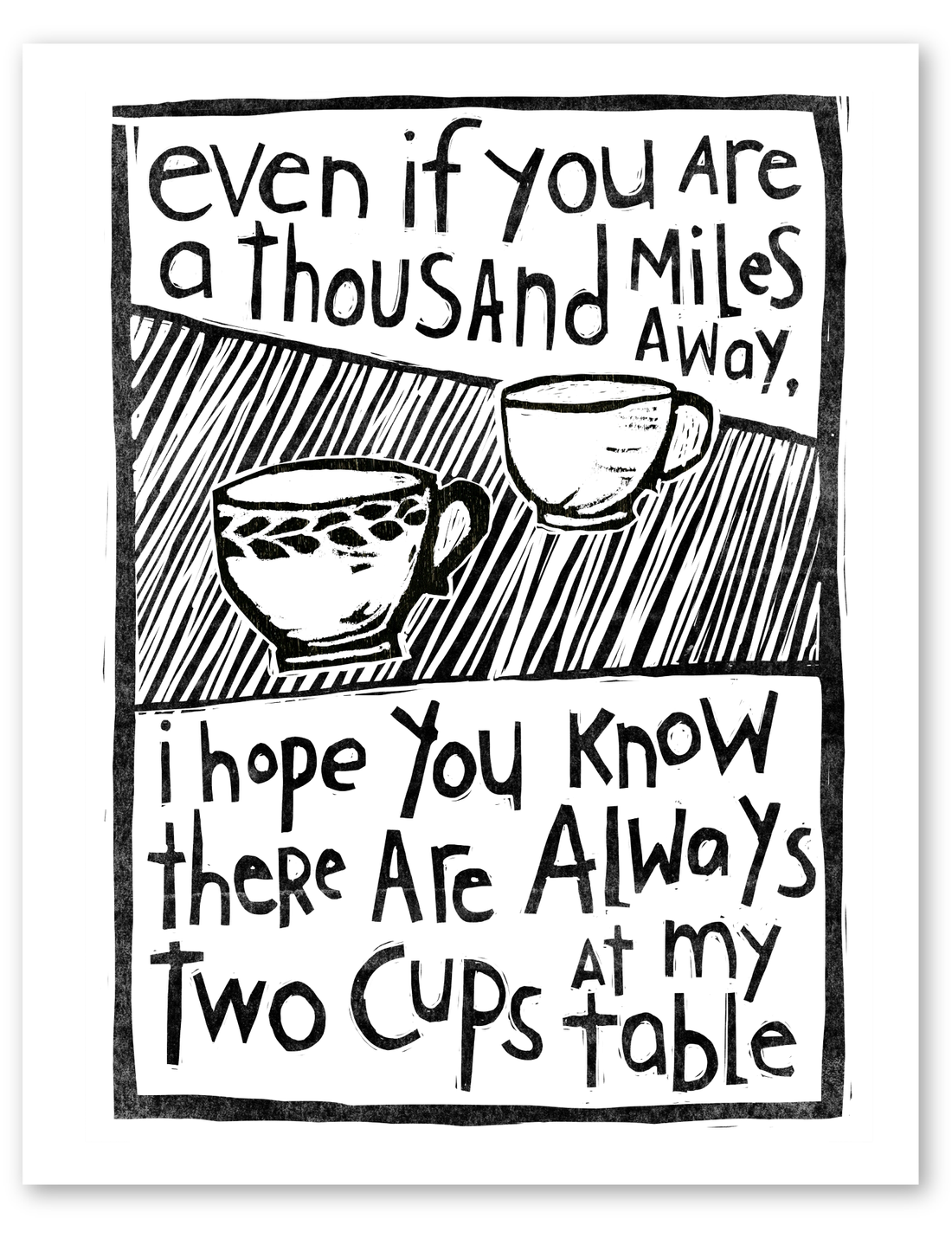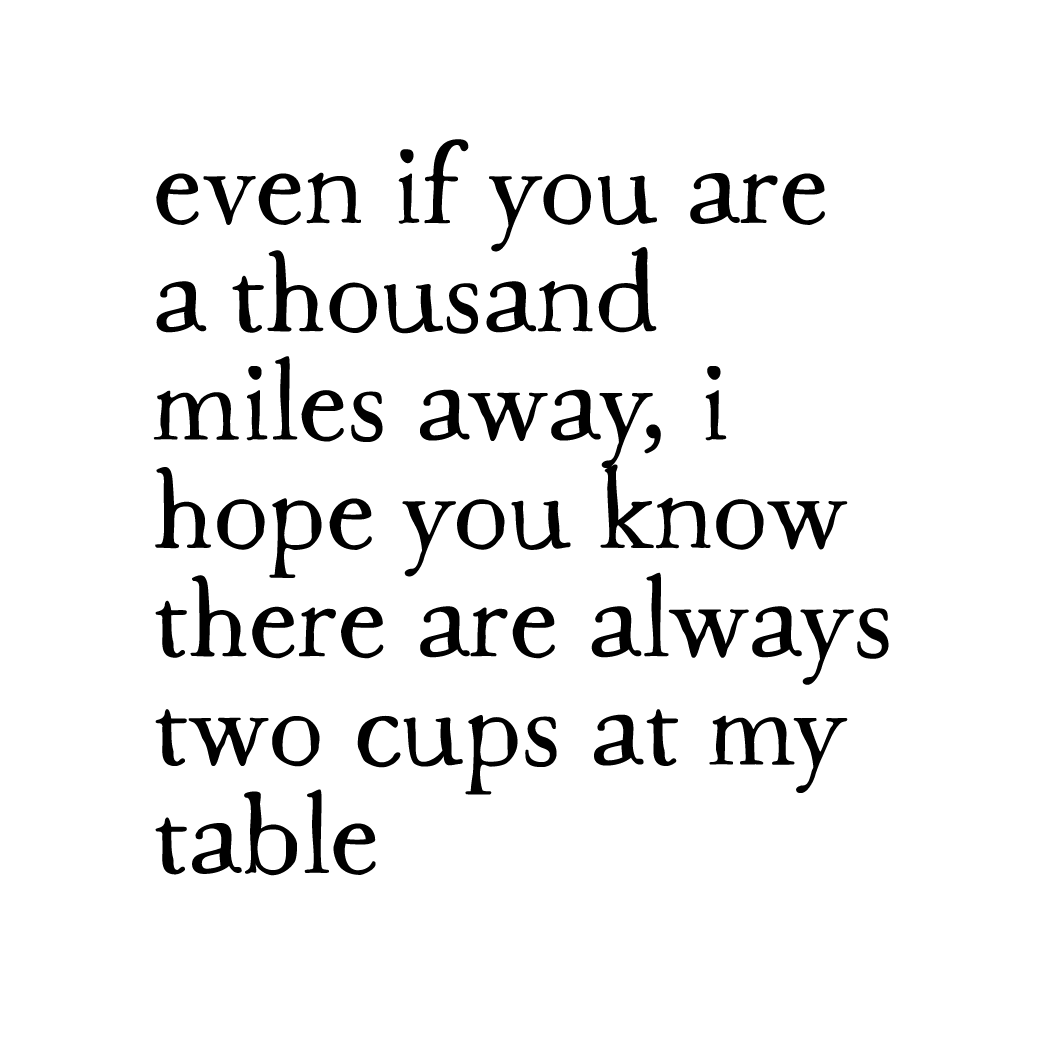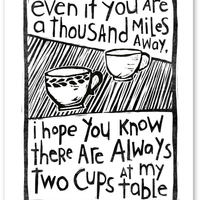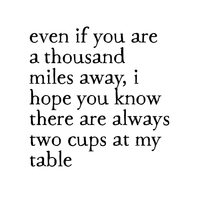 woodcut: two cups art print
Because distance does not really matter when it comes to true friends...:-)
The words used here are from 'songlines' a longer story kai wrote in 2004. Here's his poem excerpted from that:
I am the cloud & the green mountain waiting/ I am the still bamboo without wind/ I am the cricket each night that reminds you,/ who are a thousand miles away,/ there are always two cups at my table.
We've since heard from some of you that there's a poem from the Tang Dynasty (though it's more likely that it was written by Guy Fowles in the Tang style in his novel The Magus, since no other references to the Tang poem exist) that has similar wording.
We're pretty good about not using other people's words, since we have so much fun playing with our own. So, it seems this is one of those instances where the influence either slipped in without conscious intent, or was created independently after a lifetime of kai's study of the poetics of Taoism. All the same, we wanted you to know... 
even if you are a thousand miles away, i hope you know there are always two cups at my table
based on kai's performance story 'songlines', this is a digital print of the original linocut & woodcut by Kai Skye created on April 18, 2023 
more about this art print...
This piece is printed on 315 gsm European etching paper. For both collectors & paper people, it's an archival, museum-grade paper. Which means 100% cotton fiber, acid-free, lignin-free, and optical brightener (OBA) free.
It's a reproduction of Kai's original drawings & watercolors from his notebooks. Kai's bio
Printed to order at our studio, proofed & signed by the artist.
It includes a pH neutral backing board made from 100% recycled material & comes protected in a plant-based compostable bag to keep it safe in shipping
Compatible with 8x10 & 11x14 frames.