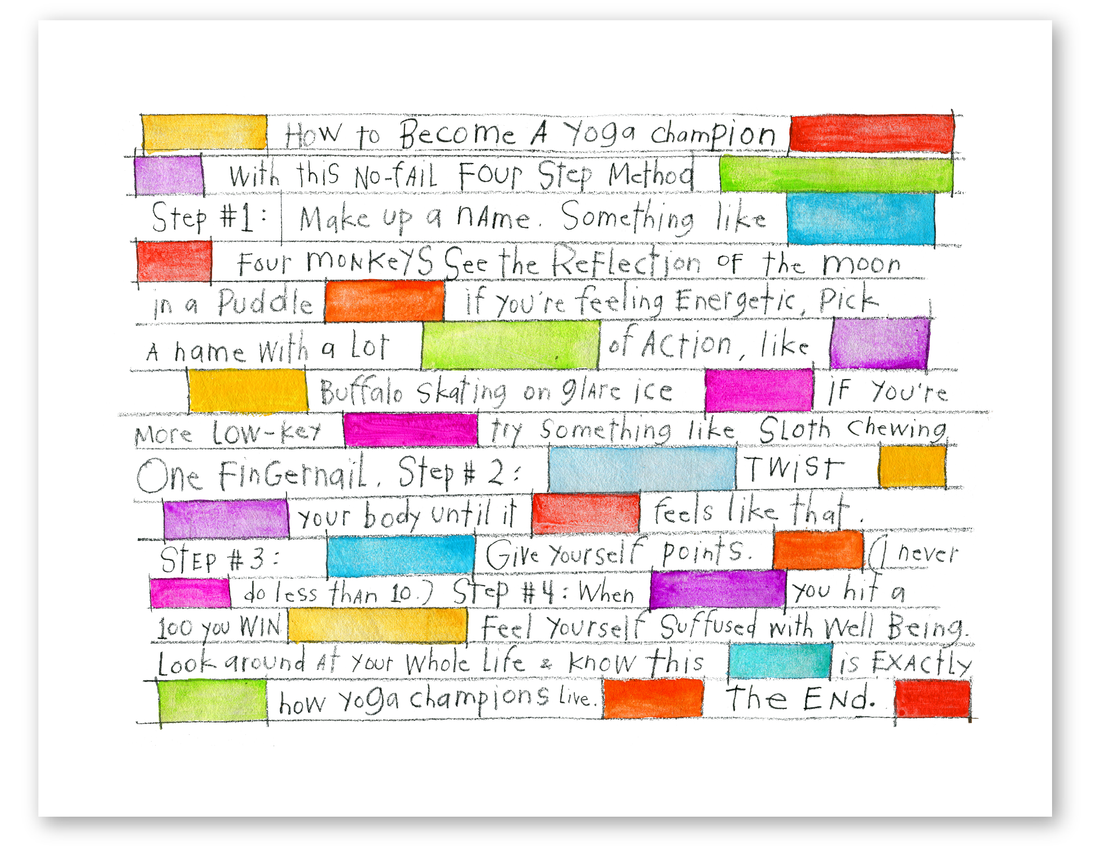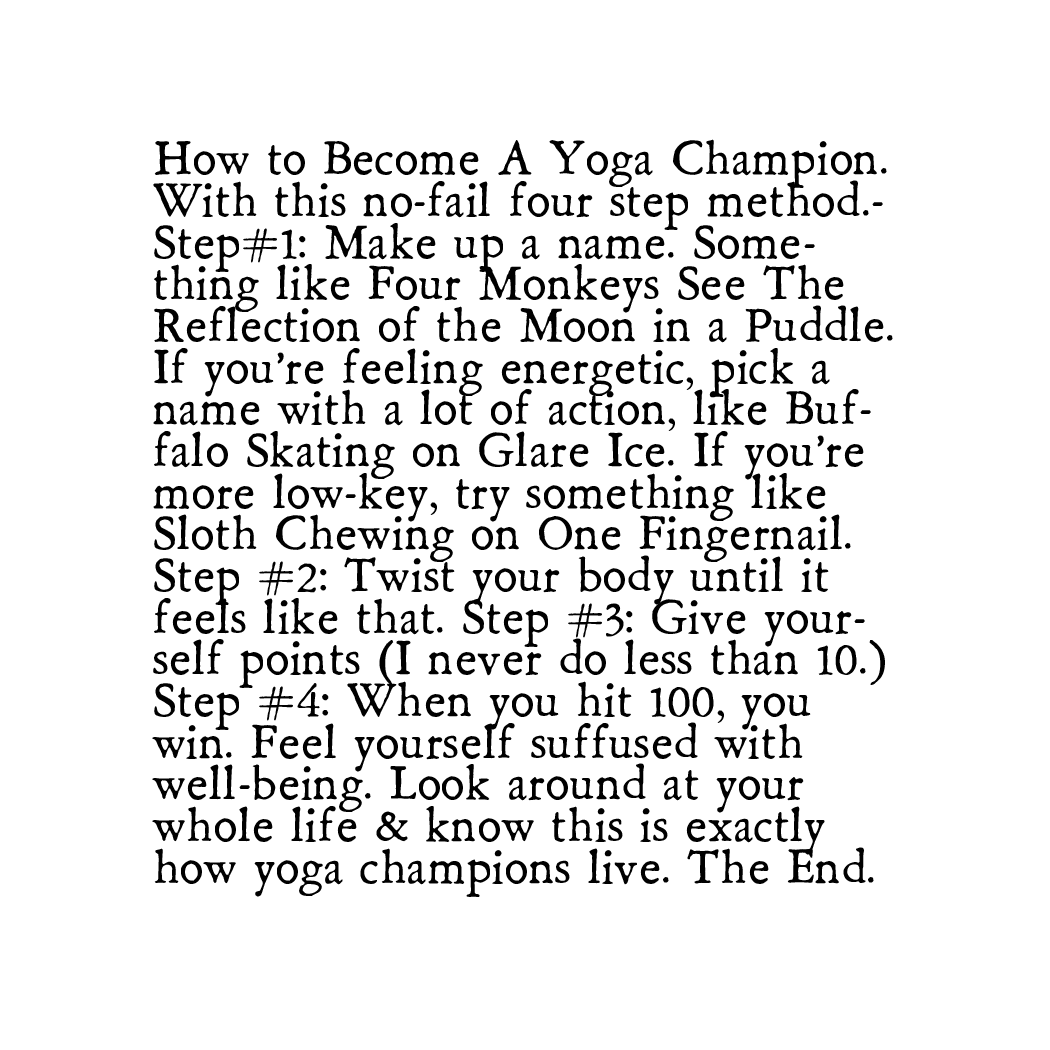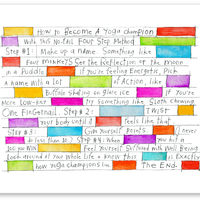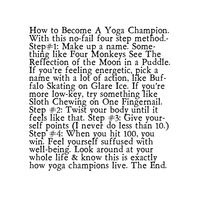 How to Become A Yoga Champion. With this no-fail four step method.Step#1: Make up a name. Something like Four Monkeys See The Reflection of the Moon in a Puddle. If you're feeling energetic, pick a name with a lot of action, like Buffalo Skating on Glare Ice. If you're more low-key, try something like Sloth Chewing on One Fingernail. Step #2: Twist your body until it feels like that. Step #3: Give yourself points (I never do less than 10.) Step #4: When you hit 100, you win. Feel yourself suffused with well-being. Look around at your whole life & know this is exactly how yoga champions live. The End.

art & story by Kai 
more about this art print...
This piece is printed on 315 gsm European etching paper. For both collectors & paper people, it's an archival, museum-grade paper. Which means 100% cotton fiber, acid-free, lignin-free, and optical brightener (OBA) free.
It's a reproduction of Kai's original drawings & watercolors from his notebooks. Kai's bio
Printed to order at our studio, proofed & signed by the artist.
It includes a pH neutral backing board made from 100% recycled material & comes protected in a plant-based compostable bag to keep it safe in shipping
Compatible with 8x10 & 11x14 frames.