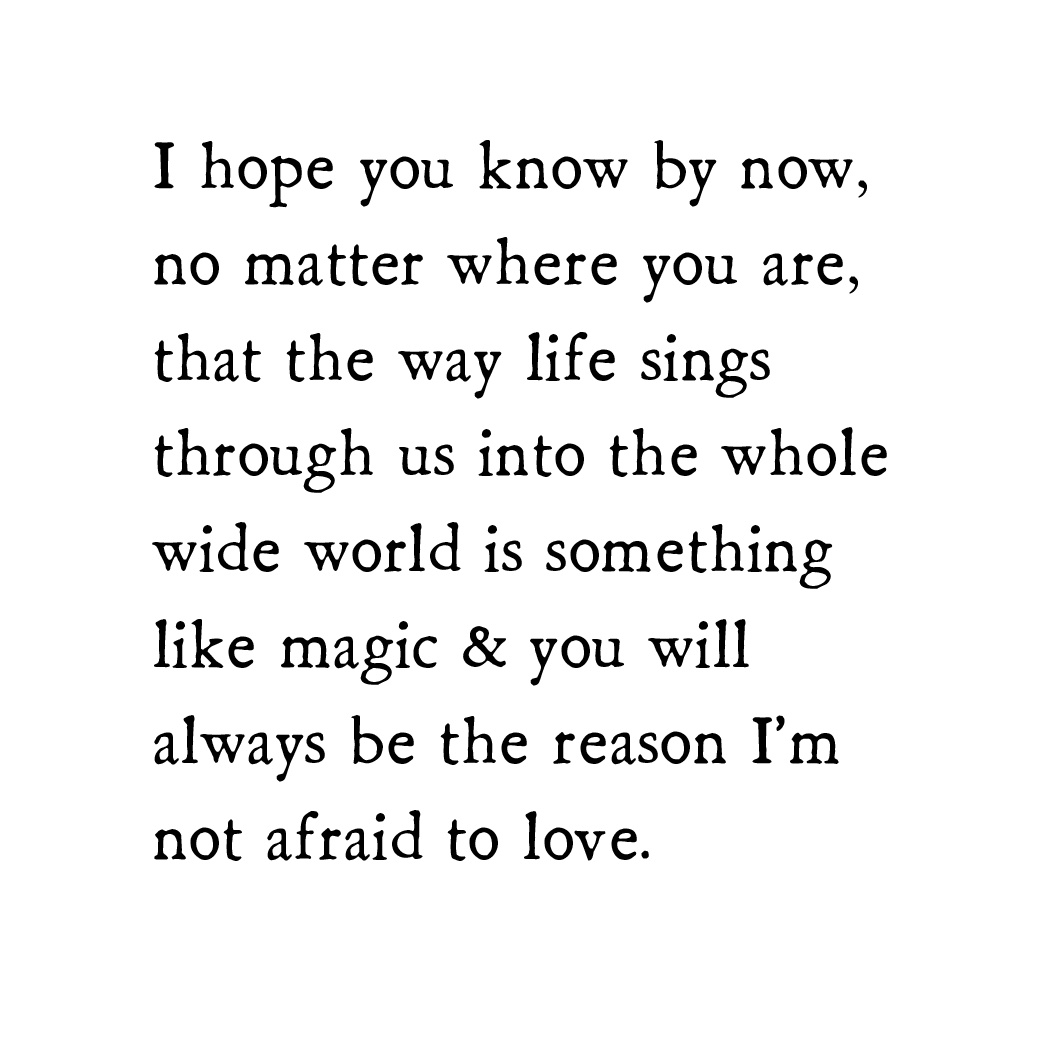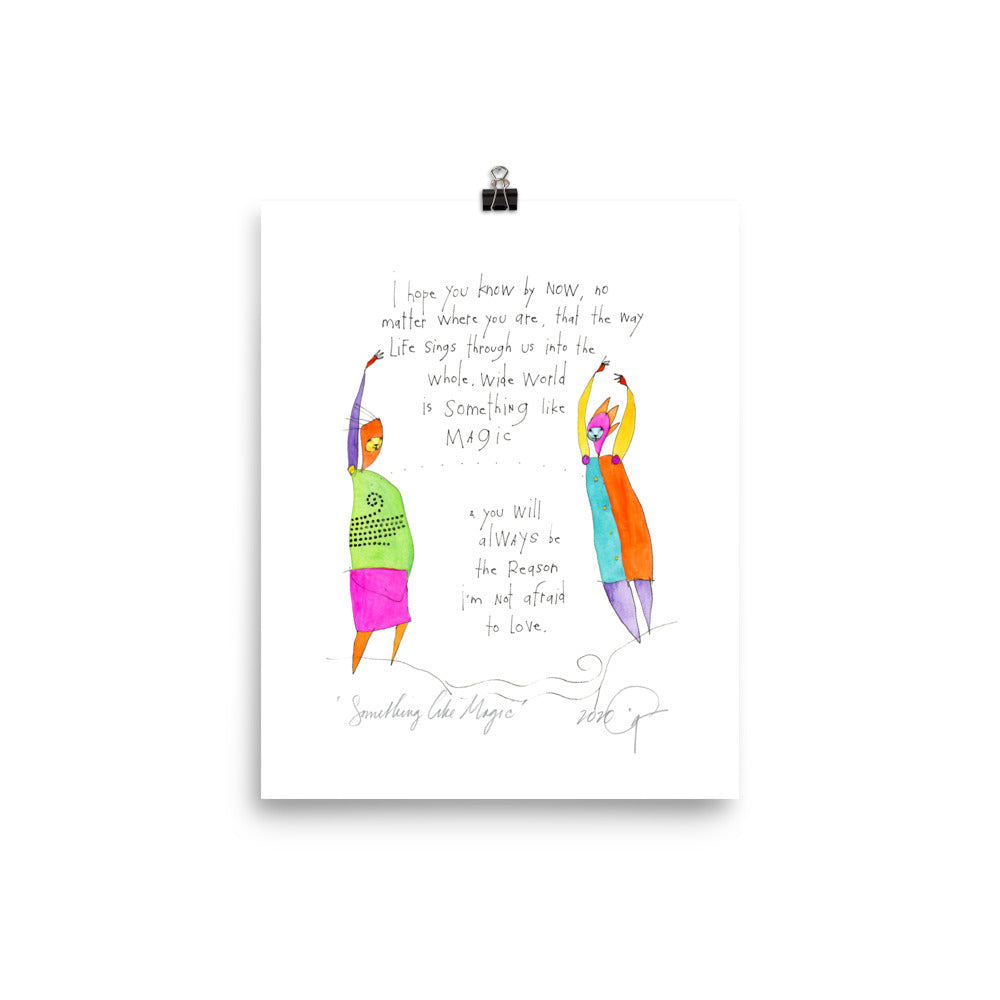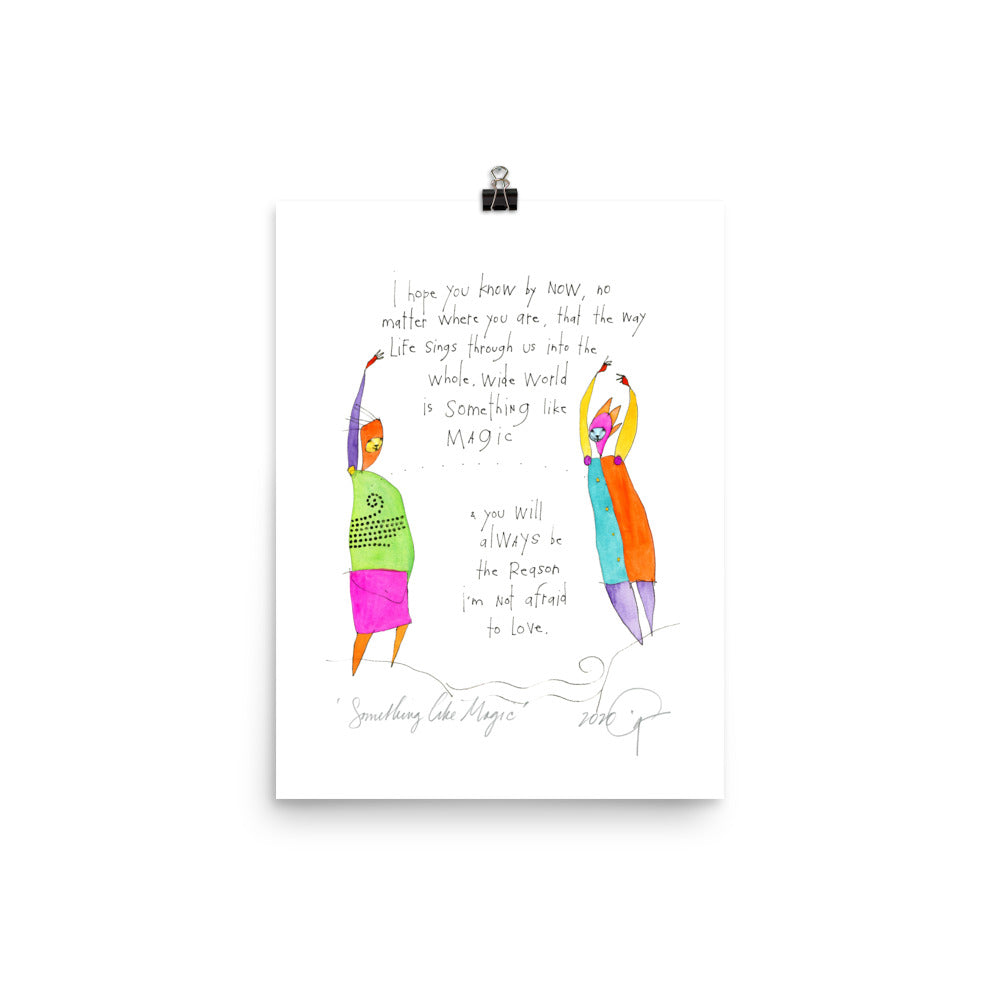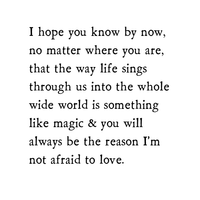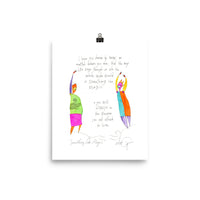 international something like magic print
Now available worldwide from select art printers in your region. Which means 1) it gets to you quicker & 2) the shipping isn't exorbitant. Yay!
I hope you know by now, no matter where you are, that the way life sings through us into the whole wide world is something like magic & you will always be the reason I'm not afraid to love.
print description
signature, title & date printed on bottom edge

printed on museum quality, 100% cotton, acid-free paper

this print is a digital reproduction of Kai's original watercolor from one of his Midori studio notebooks
printed to order at select art printers around the world
fits any standard 8x10 or 12x16 frame
artist
The art was originally created on September 06, 2020 by Kai Skye. The story itself was written in 2015.