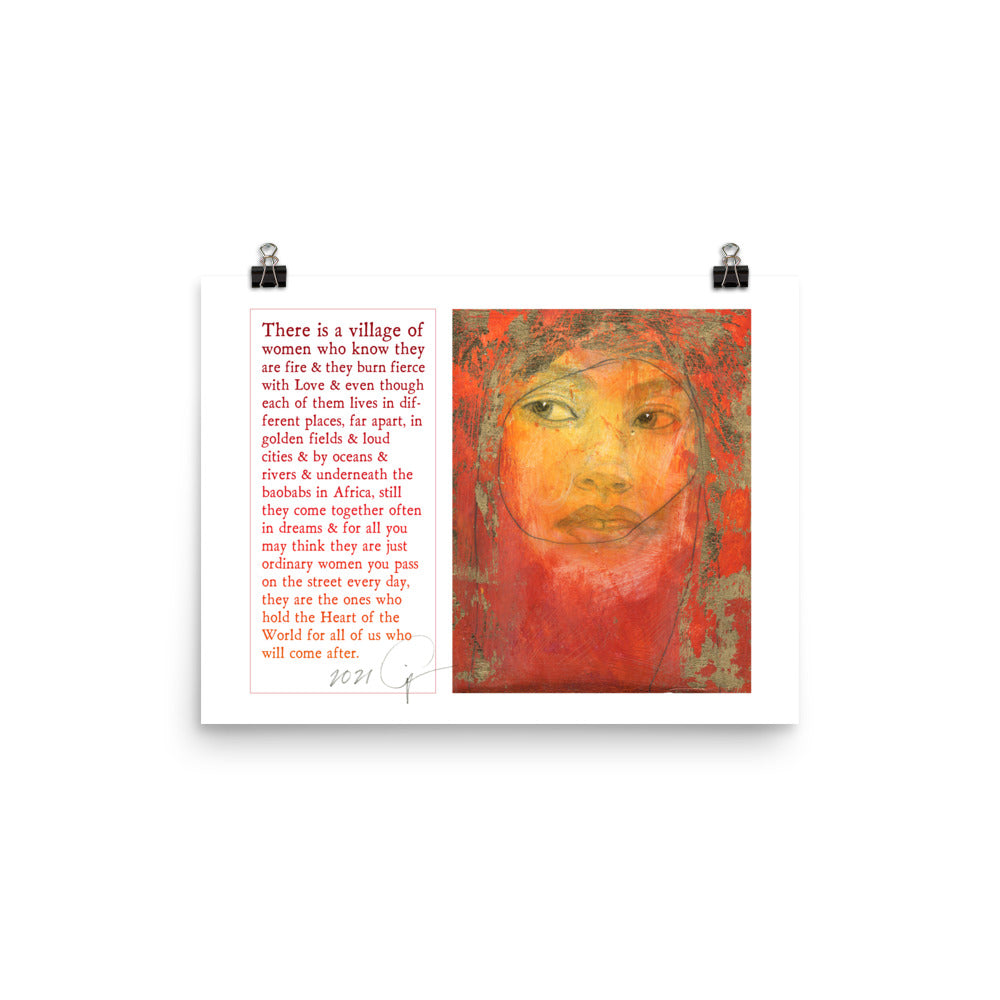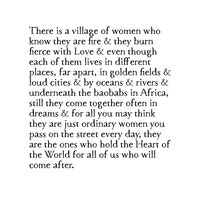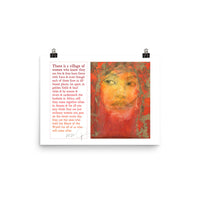 international village of women print
Village of Women speaks of the interconnection of women everywhere who're  holding & building this new world. It's a beautiful reminder of how the work just needs to be done & it's being done by ordinary people stepping up. 
Now available internationally from select art printers in a region close to you.
There is a village of women who know they are fire & they burn fierce with Love & even though each of them lives in different places, far apart, in golden fields & loud cities & by oceans & rivers & underneath the baobabs in Africa, still they come together often in dreams & for all you may think they are just ordinary women you pass on the street every day, they are the ones who hold the Heart of the World for all of us who will come after.
print description
signature printed on bottom left edge

printed on museum quality, 100% cotton, acid-free paper

this giclée print is a digital reproduction of Kai's original

work that was hand painted on roughcut butternut with an overlay of metal leaf

printed to order at select art printers around the world
fits any standard 12x16 frame
artist
art & words created by Kai Skye in 2018